Easter attack is not a religious extremism..! A disaster done to strengthen the political power of a certain group..! The cardinal says for the first time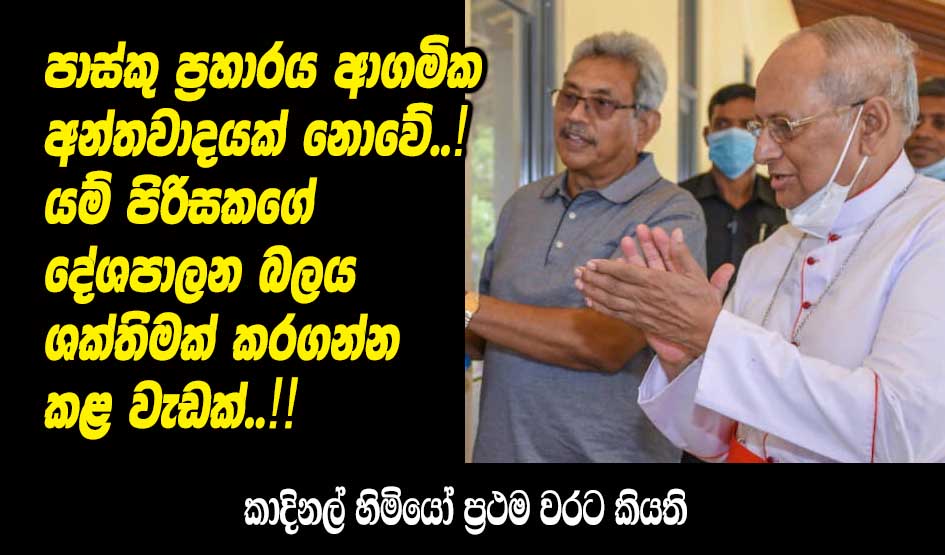 (Lanka-e-News-19.April.2021, 6.45 PM) His Eminence Cardinal Malcolm Ranjith yesterday 18th said for the first time that the series of attacks detonated on Easter Sunday was not a religious extremism but a group used the religious extremism to strengthen their political power. He was speaking at the opening of a memorial at the Colombo Cemetery today in memory of those who died on Easter Sunday, April 21. But the cardinal did not reveal the identity of the group. He said the following.
"Especially today, in this selfish world, human life is being underestimated because of man's selfishness. It was not religious extremism that attacked our brothers and sisters. Religious extremism and used it as a pawn to strengthen the political power. What we see in this incident is not a religious frenzy or a love of religion. These are consequence of efforts of certain groups to assert power. So are we of course, as Sri Lankans, we should be ashamed.
It is a very unfortunate experience if I, through my own selfishness, raise my hand against another person, regardless of my religion, nationality or language. Therefore, on this occasion, we bless and open this memorial today, remembering our brothers and sisters who were affected by this unfortunate incident and pray for the eternal life they wished for.
In this we ask everyone in our country, please do not use religion, language or race to harass another. And please get rid of that thought of killing other people to show your power. If we do not do that, we will make not only our country but the whole world a dirty, unfortunate place"
(The photo here is not relevant to yesterday's event)
---------------------------
by (2021-04-19 13:21:24)
We are unable to continue LeN without your kind donation.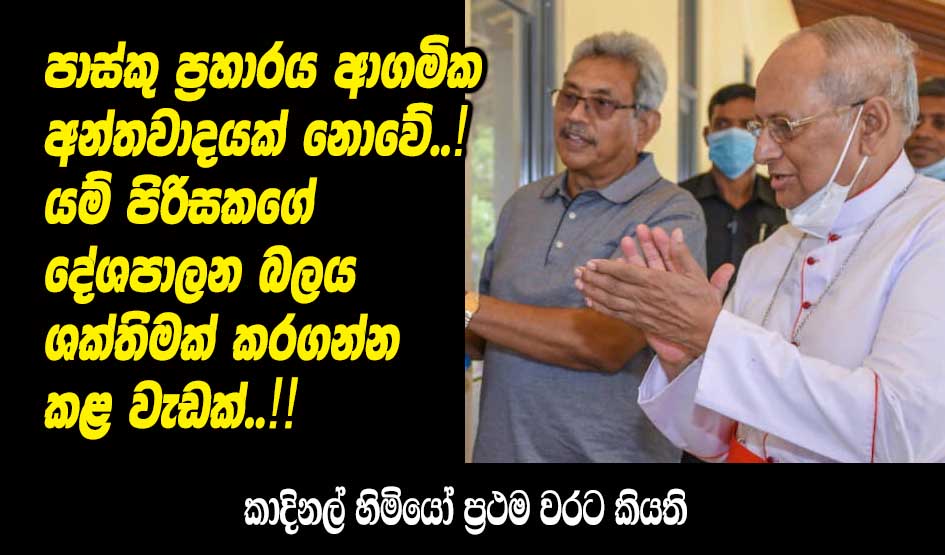 Leave a Reply