We are horrified and outraged at the ongoing moves to arrest parliamentarians -NMSJ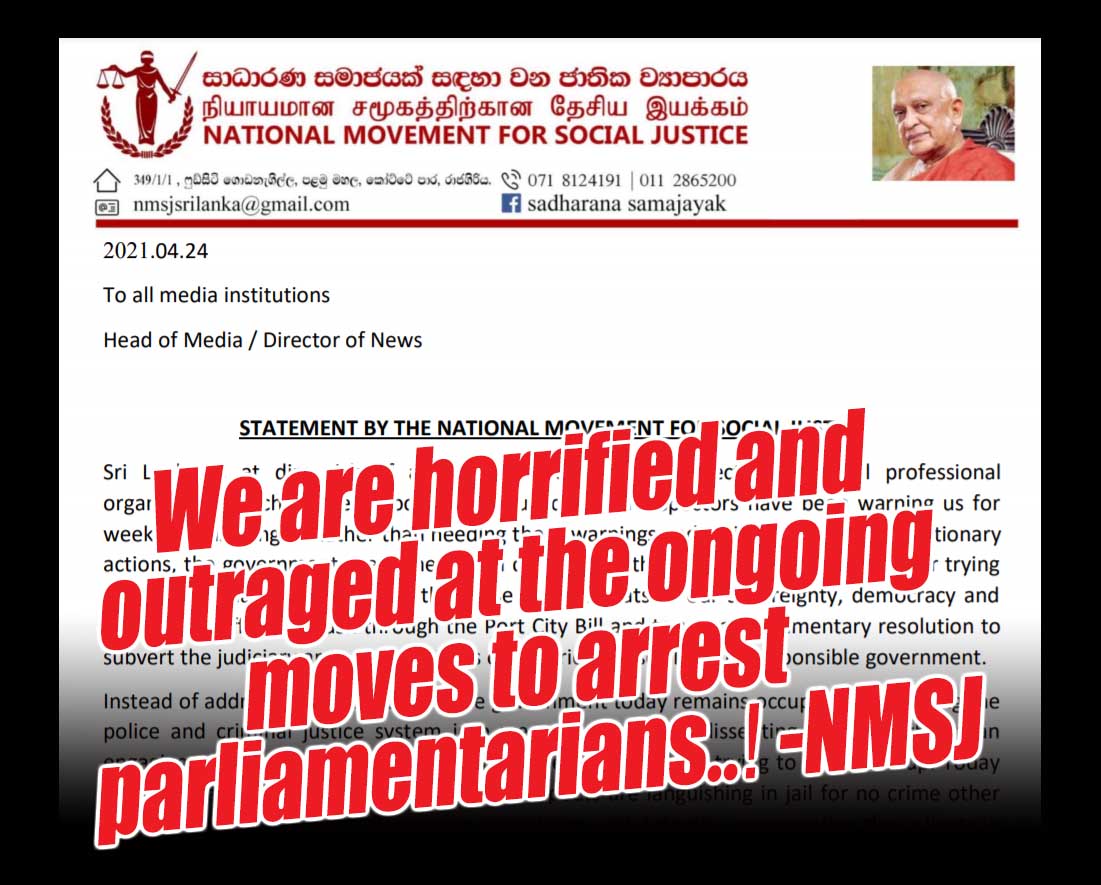 (Lanka-e-News -25.April.2021, 9.35PM) ''We are horrified and outraged at the ongoing moves to arrest a parliamentarian for exercising his parliamentary privilege of speaking on the floor of the House.'' The National Movement for a Social Justice has issued an important statement signed by its Secretary on the current dire situation. Full text as follows;
''Sri Lanka is at dire risk of a new wave of Covid-19 infections. Several professional organisations such as the Association of Public Health Inspectors have been warning us for weeks of this danger. Rather than heeding these warnings and taking necessary precautionary actions, the government spent the crucial days before the Sinhala and Tamil New Year trying to enact legislative manoeuvres that pose grave threats to our sovereignty, democracy and rule of law. Efforts to rush through the Port City Bill and to use a parliamentary resolution to subvert the judiciary are not the actions of a patriotic, disciplined or responsible government.
Instead of addressing the pandemic, the government today remains occupied with turning the police and criminal justice system into weapons to silence dissenting voices. Rather than engaging with or responding to their critics, the government is trying to lock them up. Today Parliamentarians, police officers, lawyers and poets are languishing in jail for no crime other than criticising the regime, discharging their duties with integrity, representing their clients in court or penning thought-provoking literature. The government has also announced plans to enact laws to police free thought, debate and discussion on the internet.
We are horrified and outraged at the ongoing moves to arrest a parliamentarian for exercising his parliamentary privilege of speaking on the floor of the House. Such behaviour is unbecoming of a democratic republic. If these illiberal policies continue, Sri Lanka risks further isolating itself on the world stage. We cannot face these affronts to the sovereignty of our country and our fundamental democratic traditions in isolation. These challenges can only be overcome if all Lankans who value their freedom and liberty join hands and unitedly face this threat.''
The Secretary
National Movement for Social Justice
24.04.2021
---------------------------
by (2021-04-25 17:13:30)
We are unable to continue LeN without your kind donation.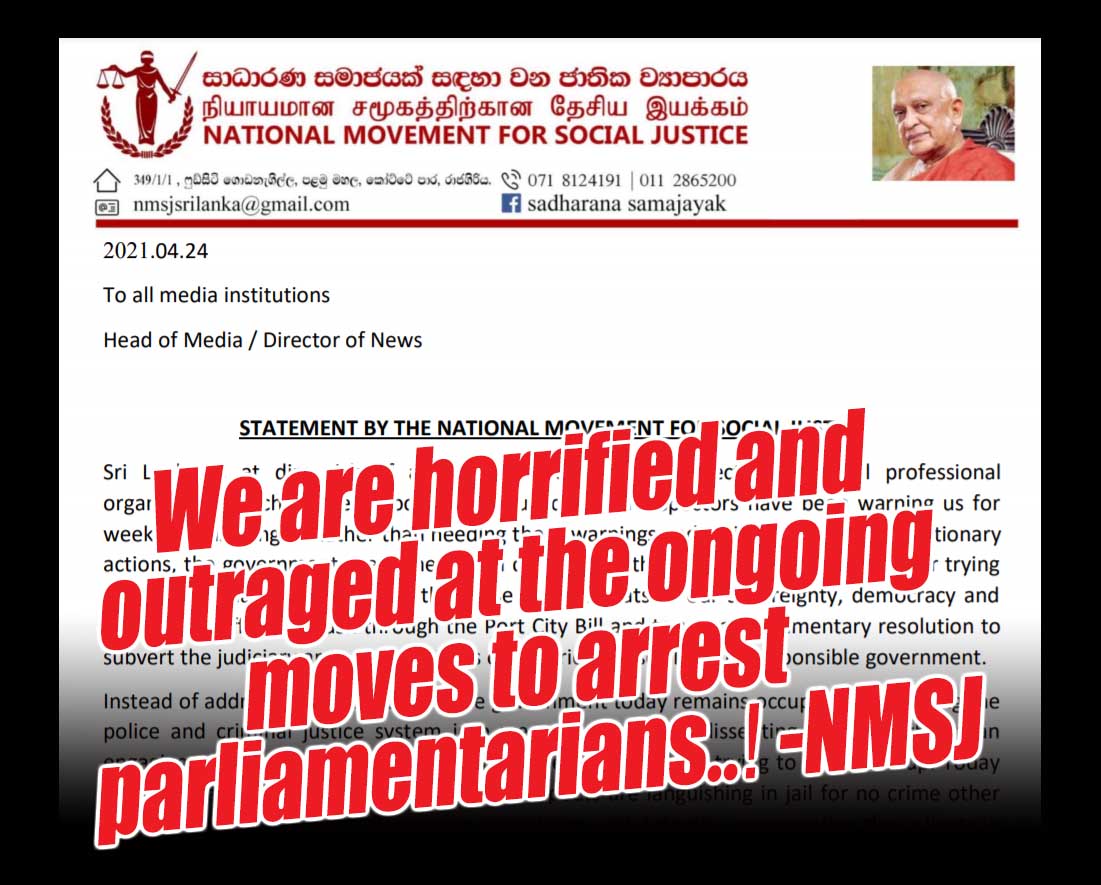 Leave a Reply