Chinese defense minister visit Sri Lanka, Great hero degrades the whole country before China..! Shame on you sir..!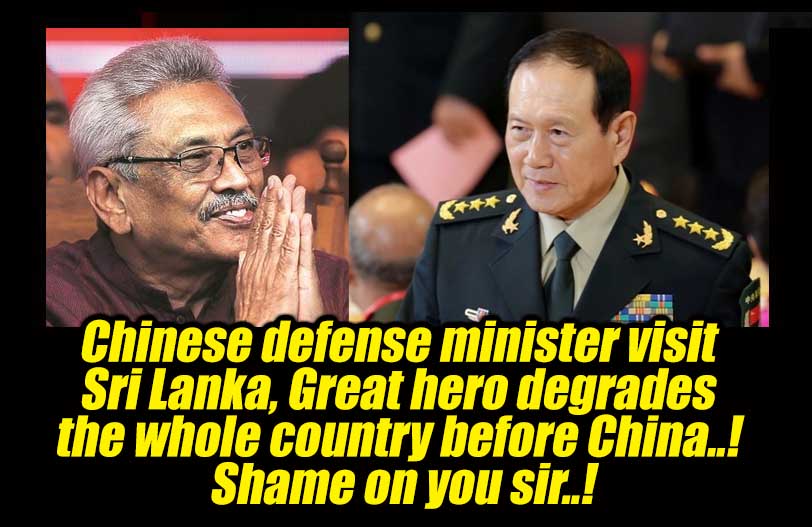 (Lanka-e-news -28.April.2021, 6.00PM) Chinese Defense Minister General Wei Feng arrived in Sri Lanka from the Katunayake International Airport yesterday 27th. During the two-day visit of the Chinese Defense Minister, Gotabhaya's government presented the Chinese Defense Minister with the privilege of being the only head of state in the world, undermining Sri Lanka's prestige. That is to say, Chinese Defense Minister Wei Feng was given the privilege of entering a country in the world through the VVIP terminal, which is given only to a head of state.
All except the Head of State of a country is given the privilege of entering a country through the VIP terminal. The difference between the two is that when entering from a VIP terminal he must be subject to customs regulations of that country but he will not be subjected to any customs regulations when entering through a VIP terminal. A head of state entering a country through the VVIP terminal as if he will get out of his private car and entering a house. The world gives that privilege only to a head of state. The great Hero of the present government gave such a privilege to the Chinese Defense Minister to show the world how much he has become a lap dog of China. But the great hero did this by degrading the dignity of the Sri Lankan people before China.
Former Chinese Defense Minister General Chang Wanquan has previously visited Sri Lanka in March 2017, during Maithripala Sirisena's tenure. However zombie Sirisena, he did not bring the country down to China so much that Chang Wanquan arrived in Sri Lanka through the VIP terminal at the Katunayake airport and not through the VVIP terminal.
Shame on you sir, it doesn't matter if you are the only one ashamed. You are shamed all the citizens of the country.
Lanka e News airport correspondent
---------------------------
by (2021-04-28 12:39:21)
We are unable to continue LeN without your kind donation.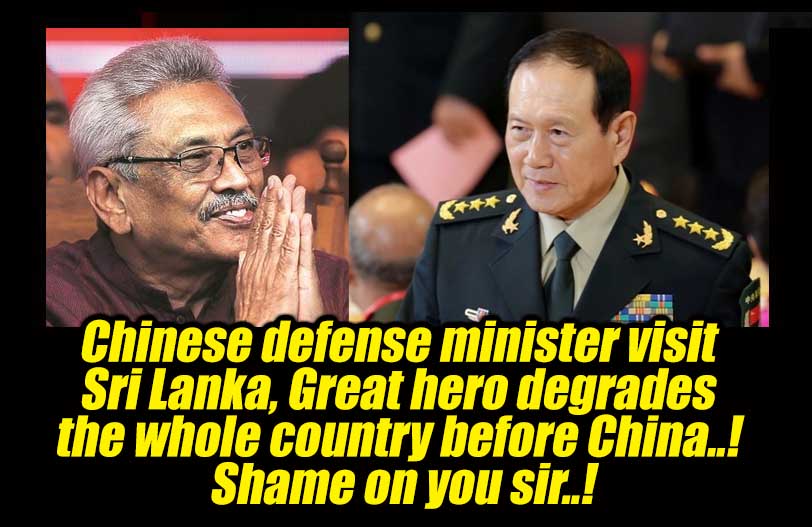 Leave a Reply