Parliament doors closed to Rishard ..! We can witness the squalidity of a real fascist regime..!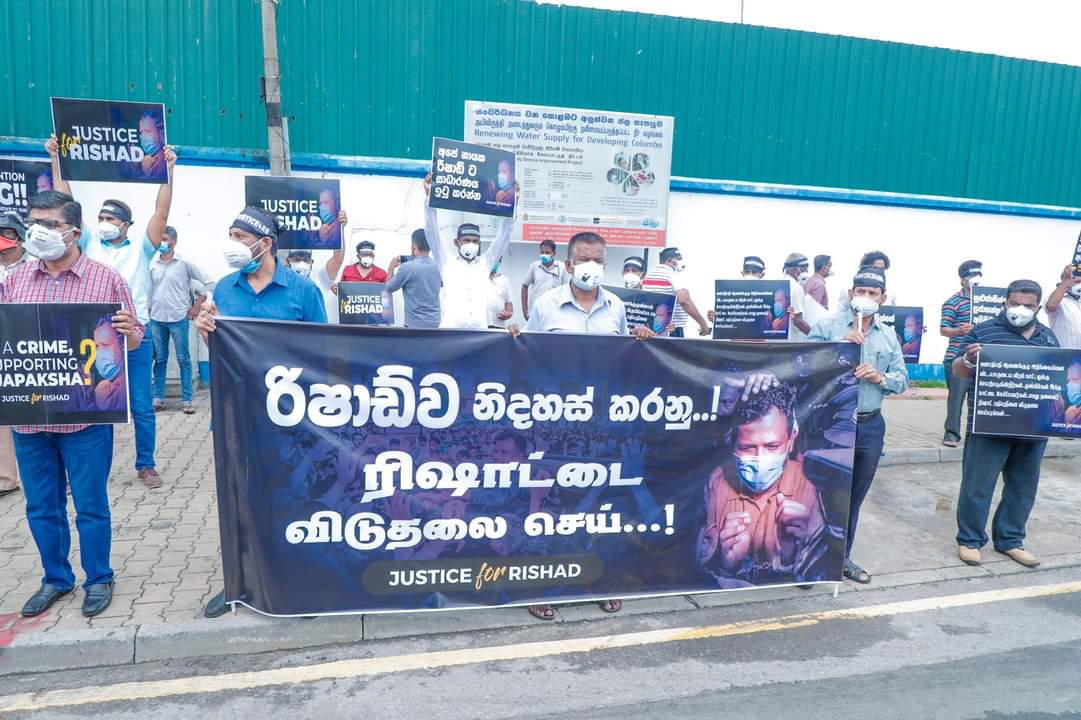 (Lanka-e-News -05.May.2021, 6.30PM) Rishad Bathiudeen, a Member of Parliament who was detained by the CID on a detention order under the Prevention of Terrorism Act on false charges, was not allowed to enter Parliament yesterday. The same thing happened today 5th. Opposition Leader Sajith Premadasa stated in Parliament today that, Rishads parliamentary privileges has been violated by not allowing him to come to Parliament.
Responding to this, law and order minister Sarath Weerasekera said that allowing a Member of Parliament arrested under the Prevention of Terrorism Act, to enter Parliament could obstruct the ongoing investigations. Mr. Weerasekera also requested the Speaker not to allow Rishard to come to Parliament until the investigations are over.
Opposition MPs objected to Sarath Weerasekara's arbitrary reasoning. Although the Attorney General had informed the CID that there was no legal impediment for MP Rishad Bathiudeen to enter Parliament, the wonderful Speaker of Sri Lanka, who is nowhere in the history of the world, has failed to protect the rights and privileges of public representatives.
As a result of the 20th Amendment, it is clear that the executive has overwhelmed the legislature and the judiciary. Jeopardizing the rights of a public representative of the parliament means destructing the rights of the people. What you are experiencing is nothing more than the ugly image of a real fascist regime. The following images show the letter sent by Rishard's wife to the President.
---------------------------
by (2021-05-06 13:02:05)
We are unable to continue LeN without your kind donation.
Leave a Reply