Sajith and Jalani infected by Corona..! both hospitalized ..! Both have knowingly carried Corona since 14th..! Is it punished according to the quarantine laws and the penal code?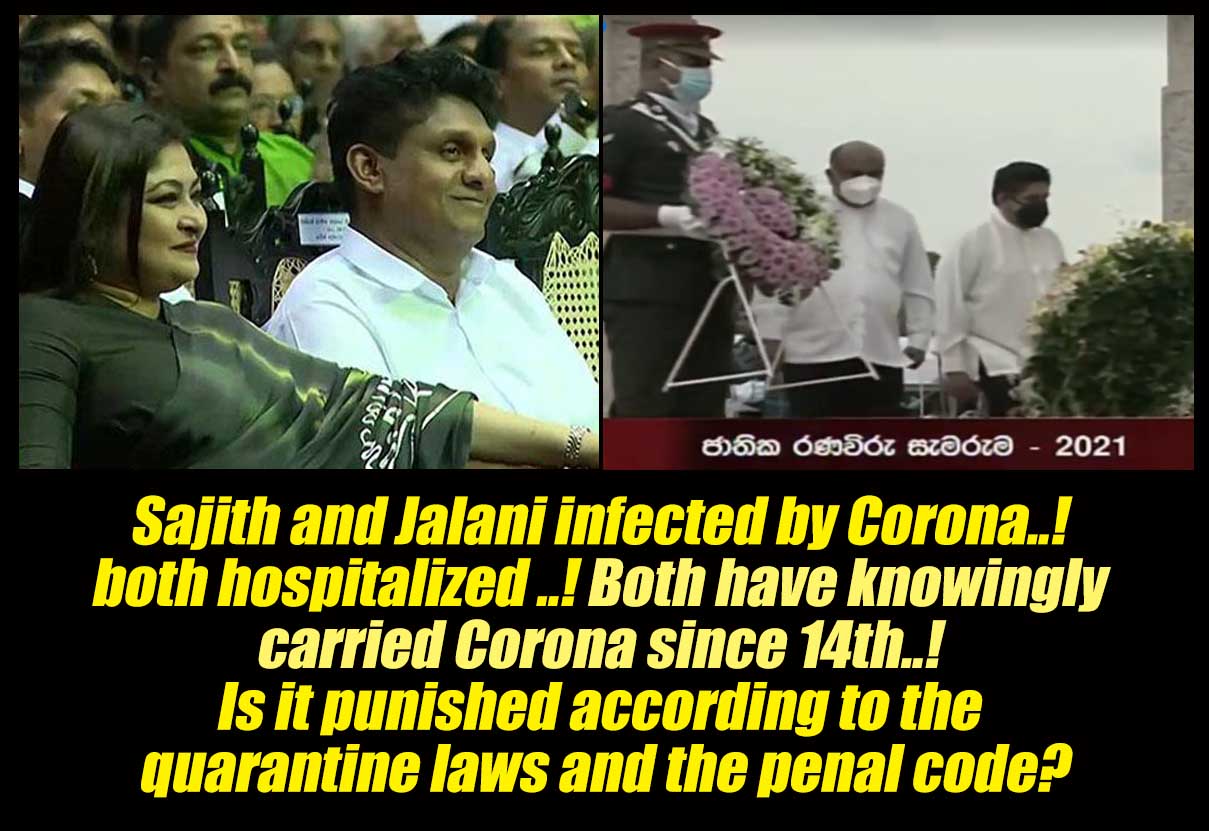 (Lanka-e-News- 23.May.2021, 6.00PM) Opposition leader Sajith Premadasa and his wife Jalani Premadasa have both been hospitalized with corona infections due to disregard of quarantine laws, and many of his MPs, including local and foreign diplomats associated with him are in danger.
He left a note on his official Facebook page at around 1.00 pm today 23rd said he admitted his wife to the hospital for showing symptoms of corona. He further stated that he too had undergone a PCR test as the test confirmed that she was infected and confirmed that he was also infected but he still did not show any symptoms. '
He affirmed that "We can defeat this"
Both Sajith and Jalani have currently received the first dose of the Astra Zeneca vaccine. Corona is not contagious despite vaccinated. It is an example despite infected the person does not become seriously sick.
According to Lanka e News, Sajith and Jalani claim to know that they are corona infected today, but they have known this fact sometimes before that both are corona carriers. However they have acted in violation of quarantine laws, making others vulnerable. The evidence is as follows.
This is how the disease was spread knowingly..!
On May 14, PCR tests confirmed that a staff of Jalani Primadasa's Jaal Salon in Colombo was infected with Kovid. On May 15th Jalani decided to close her salon. However, despite knowing that they were the closest associates of the corona positive staff, Jalani and Sajith continued to engage in public activities from the 16th without taking a PCR test or getting self-quarantined.
On May 19th Sajith and Jalani attended the National War Heroes' Commemoration ceremony, attended by many dignitaries as well as foreign diplomats. If Sajith and Jalani had been admitted to the hospital today with corona symptoms, they would surely have spread the virus to a large number of dignitaries on the 19th.
But it is clear from the above evidence that from the 14th both knew that they were the carriers of those who were infected with the virus. Accordingly, Sajith and Jalani should be subject to the legal procedure to be followed under the Quarantine and Prevention of Diseases Ordinance if those regulations are not complied with.
Is it punishable by law?
If he has acted in contravention of any regulation promulgated under that Ordinance a lawsuit ca be filed against him in the Magistrate's Court. If convicted, he could face up to six months in prison or a simple sentence or a fine or sometimes both.
This is an offense punishable not only by quarantine laws but also by sections 262 and 264 of the Penal Code. According to those provisions, it is a punishable offense to commit any illegal or negligent act that could lead to any life-threatening disease.
By a staff correspondent
---------------------------
by (2021-05-24 12:33:37)
We are unable to continue LeN without your kind donation.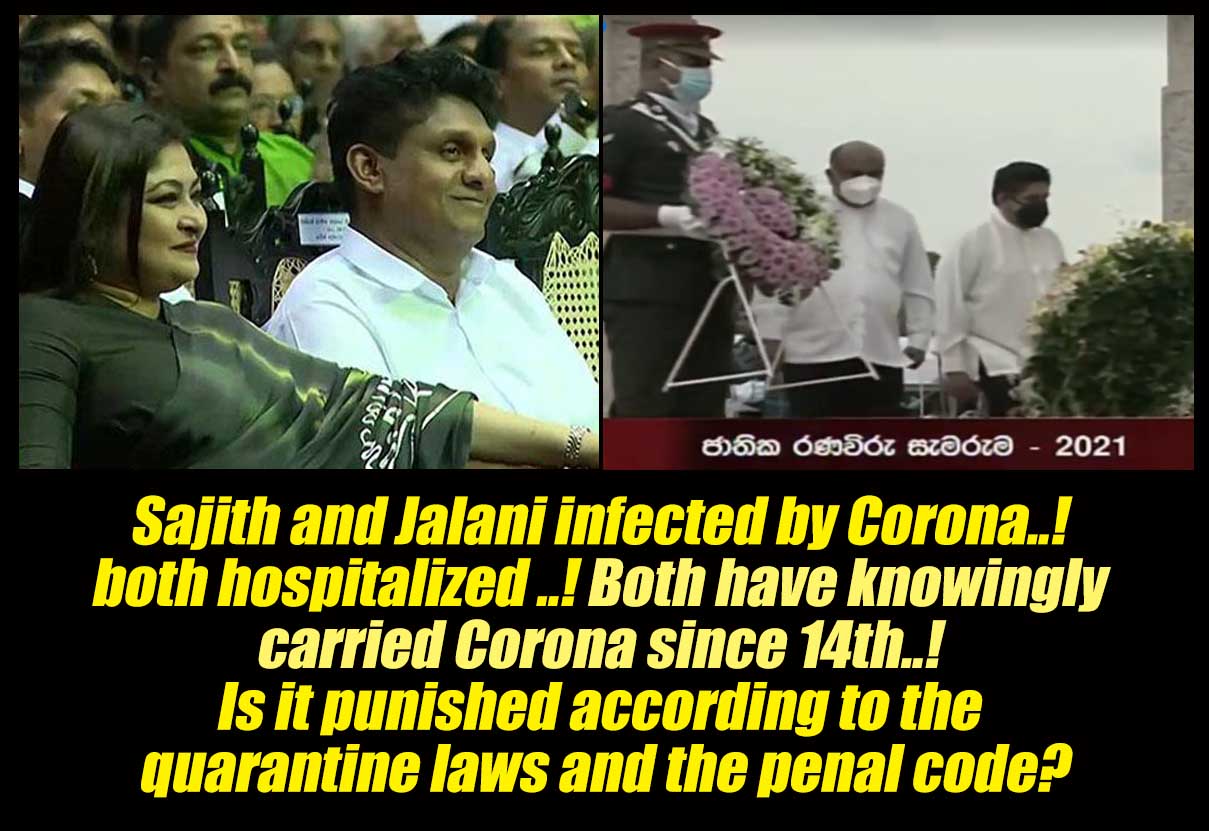 Leave a Reply