Huge Salary Increase for Managers and CEO at Peoples' Insurance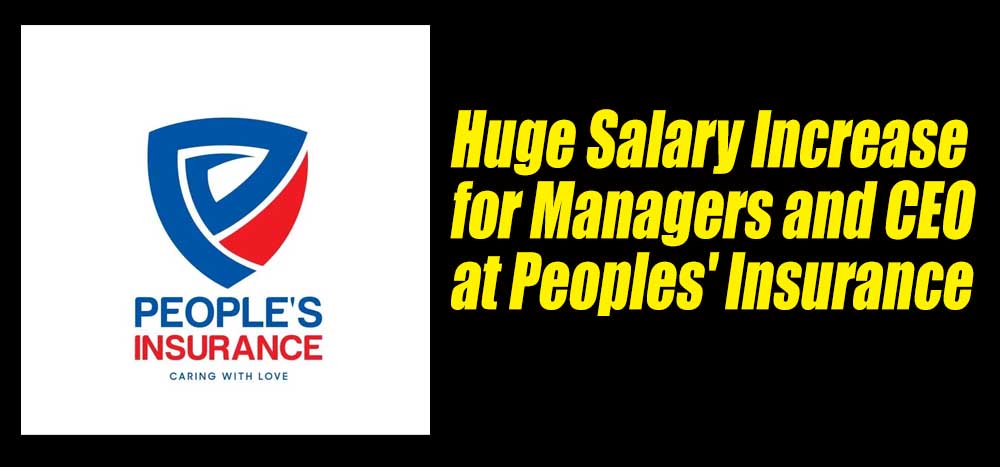 (Lanka-e-News -08.June.2021, 11.30PM) There is discussion and a board paper is ongoing proposing millions of Rupees increase for Managers and above categories at Peoples Insurance. (Subsidiary of People's Leasing / Peoples Bank)
This is the third increase they are going to get during the last two years . CEO Mr. Deepal has increased his salary a few times and is now drawing over 1.4 million rupees per month.
Most of the average employees get Rs 20,000 basic salary and they cannot offer to live. They have made many requests to increase their salary at par with market rate. But the top management has done the market survey but they only increase their salaries.
Especially, when the finance ministry says, the country has no money to purchase COVID vaccine for the poor people how this money coming to these government back organizations
2017 - first salary survey - only the senior manager and above increased made over Rs. 100,000/-
2020- again, another salary survey has been conducted and going to increase the senior manager and above categories by millions of rupees
Average employees have the following questions: The CEO himself get increase his salary, the entire company has the policy to increase annual salary as per their B'days, but the CEO himself has to increase his own salary twice a year. There are many malpractices happening in the company in the departments of Finance, HR, Operation etc .
Previous HR manager was demoted and transferred to administration, as he was not supporting unethical matters doing what the CEO wanted, then the new Manager was taken.
This recruitment was taken against the policy (New HR manager is over 40 years old) advertisement said they need below 40 to be applied..! He is a friend of Sujewa Rajapaksha's wife ( Sujeewa Rajapaksha's wife and Sagara Kariyawasam's sister - Jeewani Kariyawasam -she is the DGM Operation happens to be classmates in Southland and therefore Deepal is under her petticoat government ) This person was recruited as manager and less than 3 months made as Chief Head of Human Resources ( This person is running his own (Hotel) villa during work hours..! Most of the time is dedicated to taking orders and guest reservations..! But due to Sujeewa Rajapaksh's influence, he enjoys the benefit.
These people enjoy all the benefits and the chairman Balapatabandige is keeping his blind eyes
We challenge to do a salary audit and see how these people got the salary increases
No one does not look at small people, CEO and the team wanted only to increase their salaries during these days.
-Employees of Peoples Insurance
---------------------------
by (2021-06-08 19:10:57)
We are unable to continue LeN without your kind donation.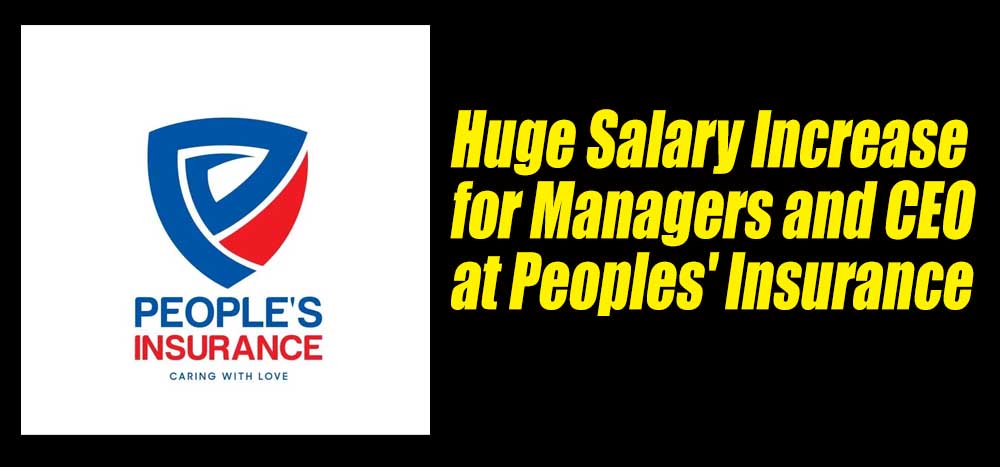 Leave a Reply