The fight against the repression of the uncivilized and begging government will be started tomorrow..! Teaching will be stopped by Teachers and principals..! All unions to Lipton fight..!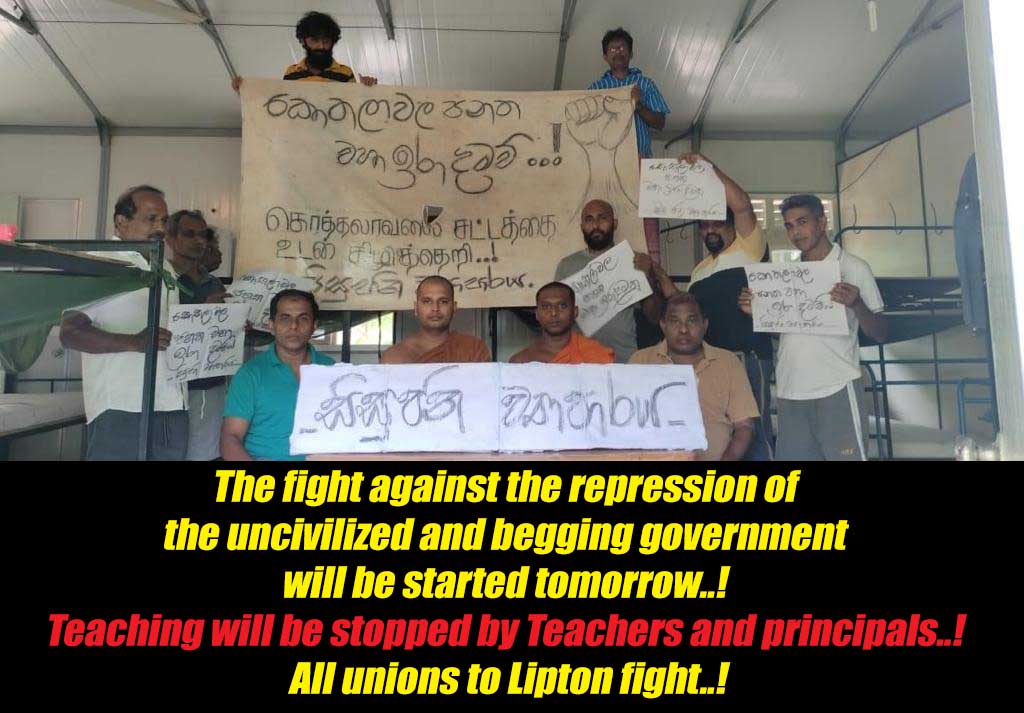 (Lanka-e-News -11.July.2021, 11.00PM) Even though the terrible Medamulana government is suffering without cash to unload the the fuel which was brought to the port is still spreading the dictatorial. That is why the teacher's union leader Joseph Stalin and others who protested against the Kotelawela Act, which seeks to militarize education, were dragged away like garbage and forced into quarantine in Mullaitivu.
Secretary of the Ceylon Teacher's Union Joseph Stalin, Convener of the Joint Unemployed Graduates Union Ven . Thanne Ganananda, Media Secretery of the National Bikku Peramuna Ven. Koswatte Mahanama joined a protest today from Mullativu quarantine centre against the Kotelawala Act. Picture published above.
One year after coming to power, the Rajapaksha regime has been rejected by the people. All the teachers and principals unions will withdraw from all academic activities from tomorrow (12) in response to this brutal repression of the Rajapakse government. Accordingly the ongoing online education will be discontinued.
With this, almost all the trade unions in Sri Lanka will unite and hold a massive protest at the Lipton Roundabout tomorrow (12). The government will be challenged tomorrow to arrest or release all trade union leaders and political activists who have been detained and forcibly detained.
If the Rajapaksha regime continues its repression tomorrow it will surely deepen the abyss of their destruction. Hankey- Yankee hybrid citizens will learn an unforgettable lesson from true Sri Lankan citizens for the second time as well. Undoubtedly it will be a bitter experience for them and their fans more than the first lesson.
---------------------------
by (2021-07-11 19:22:32)
We are unable to continue LeN without your kind donation.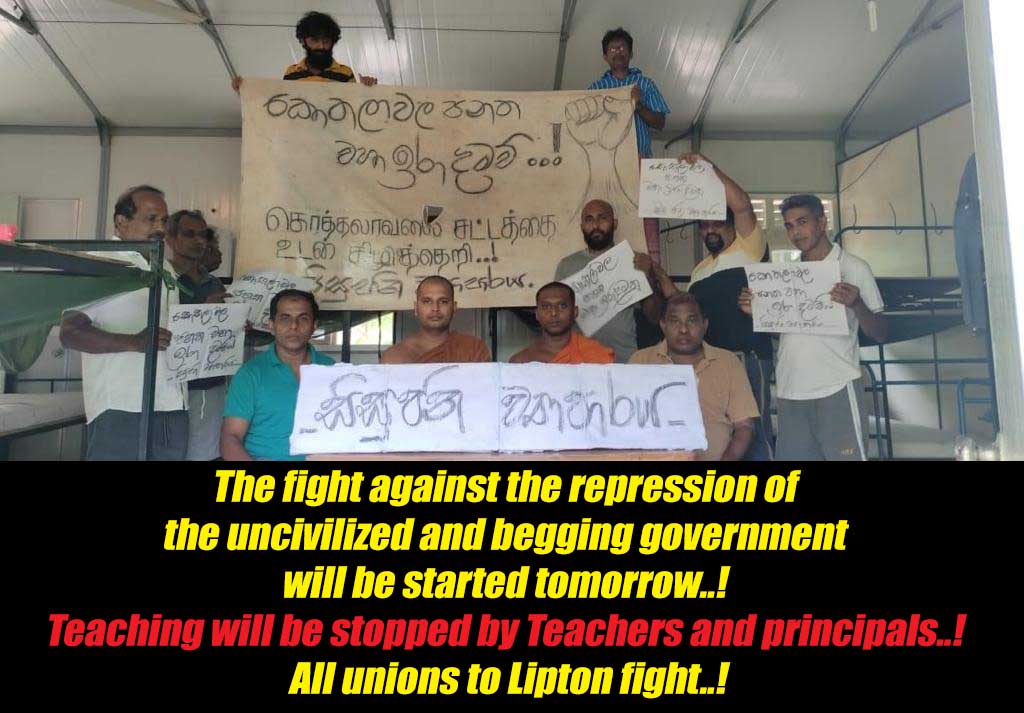 Leave a Reply