The young monk of Fort (Kotuwe Podi Nama) cries out to Gota to save him..! Search for those who raped 15 year old girl has been stopped immediately..!
-LeN Internal Information Service Report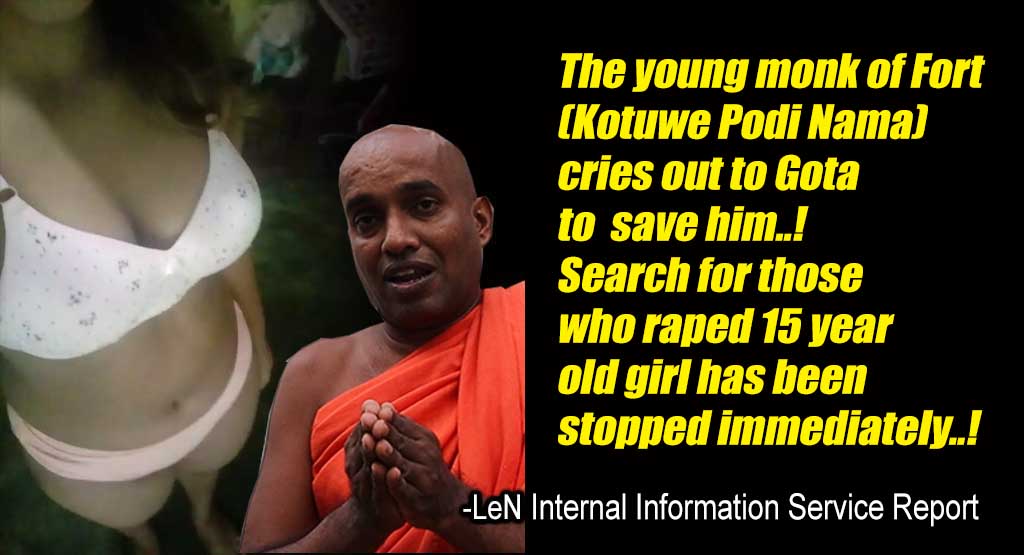 (Lanka-e-News - 15.July. 2021, 5.10 p.m) Searching of accuses who have been involved in 15 years old girl's case has stopped immediately. This decision has taken by Senior IGP Deshabandu Tennakoon, a senior police officer revealed to LeN Internal Service.
According to him, the immediate reason is as follows.
According to the evidence that has been revealed, the group that raped the 15 year old girl has now exceeded the three digit limit. Among them are a large number of Buddhist monks. The revelation about Buddhist monks began by the chief incumbent of the Lumbini Viharaya, Kelaniya, a 50 year old Buddhist monk named Pragya Vishuddhi from Kegalle. The monk who is popular among the society as 'Kotuwe Podi Hamuduruwo' (Attaragama Pragnalankara) is also in the list.
The girl was raped the most number of times by the the Lumbini Vihara monk Pragna Vishuddhi. He had paid the girl 20,000 rupees per a visit and used her more than ten times.
Following the arrest and of Dr. Dimuth Silva who is a naval officer and a Specialist doctor, the young thero of Kotuwe has got frightened. He contacted president Gotabhaya and begged Gotabhaya to protect him. When huge amount of monks get caught to this case the states of Buddhism will collapse, that was the excuse made by Kotuwe thero to the president.
Senior IGP in charge of the Colombo District Deshabandu has confirmed to Gotabhaya that the list of Buddhist monks who raped the girl is very long. According to Deshabandu, the list includes not only Buddhist monks but also a number of police officers, including member of Parliament a senior Police officer and a prominent businessmen.
However, on the instructions of Nandasena Gotabhaya, the arrest of the adulterers who raped the girl has been stopped from today (11).
That crime also will be pushed under the carpet.
By a LeN Reporter at the Internal Information Service.
---------------------------
by (2021-07-15 11:49:20)
We are unable to continue LeN without your kind donation.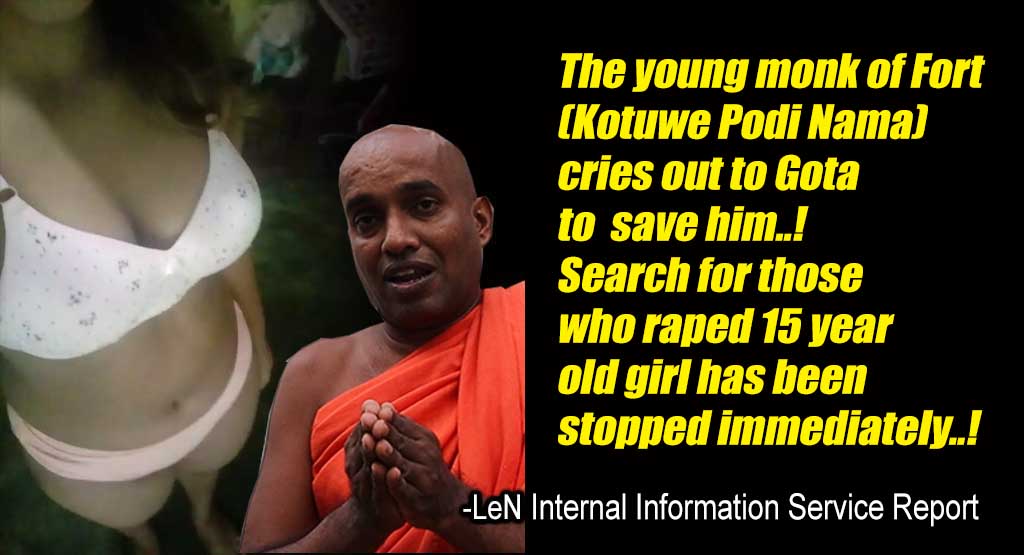 Leave a Reply