No buyers for 31% of Treasury bonds.! Rs 213 billion worth of money printed..!
Keerthi Tennakoon writes about the country's economic catastrophe.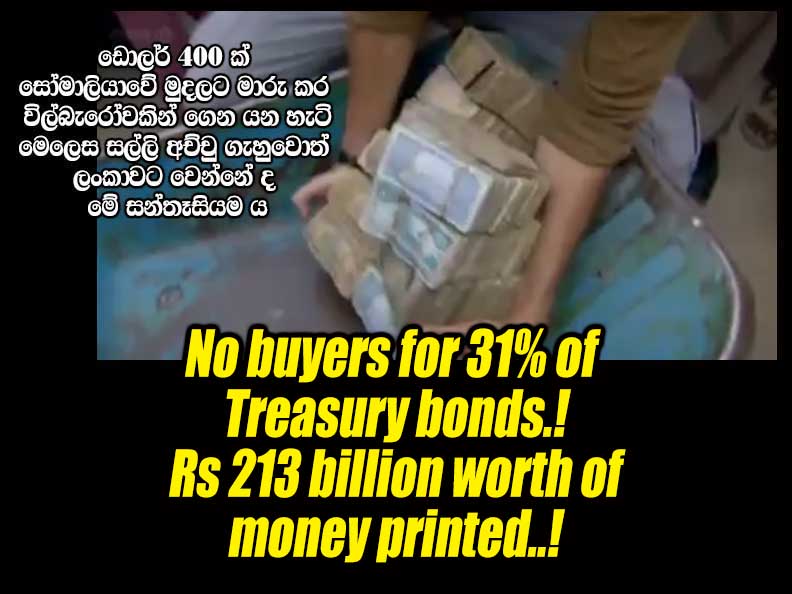 (Lanka-e-News -01.Aug.2021, 9.30PM) The buyers have not come forward to purchase 31% of the $ 120 billion worth of Treasury bonds which was handled by the Central Bank. The highest amount of money printed in a single day on this year Rs 213.48 billion was printed last Thursday (29). Despite adequate demand for short –term bonds, Treasury bonds issued for maturity on May 1, 2028, sold only Rs 11.4 billion out of Rs. 35 billion.
The central bank was able to resell 44% ($ 60 million) of the value of Sri Lankan Development bonds maturing US $ 106 million on Thursday. This is some sort of a consolation in a crisis situation.
The central bank holds over Rs 150 billion worth of bonds and coupons which they have to settle on 1st of August.
Sri Lanka is now facing the worst financial crisis since 1970. Foreign exchange deficit, declining government revenue and the commodity deficit are major issues that Sri Lanka is facing.
Students studying abroad have to buy dollars from the black market to cover their expenses. Parents have been unable to send at least $ 1000 to their children's expenses through banks. Today the price of a British pound in black market is Rs 305. The price announced by the government is Rs 227 a pound, but any bank is not exchanging according to that rate.
-Rajith Keerthi Tennakoon.
---------------------------
by (2021-08-01 16:05:35)
We are unable to continue LeN without your kind donation.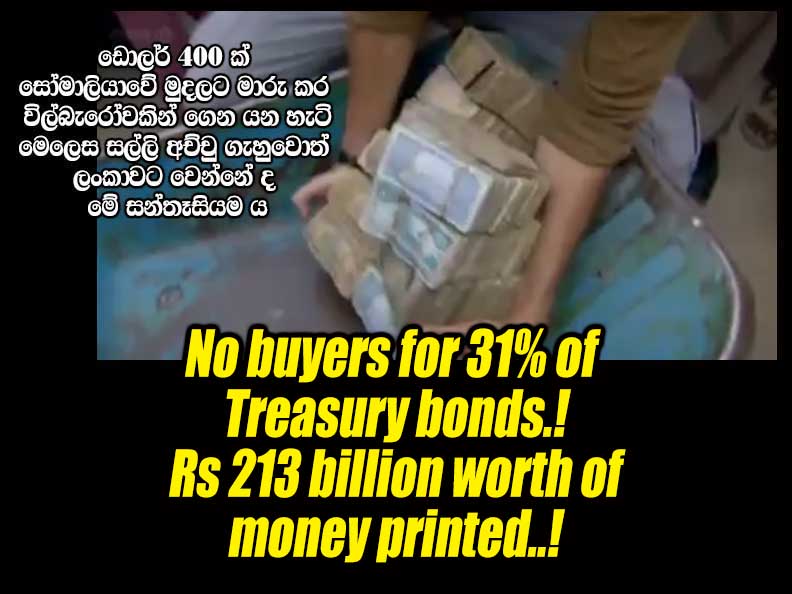 Leave a Reply