Lanka e News defense and political analyst journalist Keerthi Ratnayake arrested by the infamous notorious CCD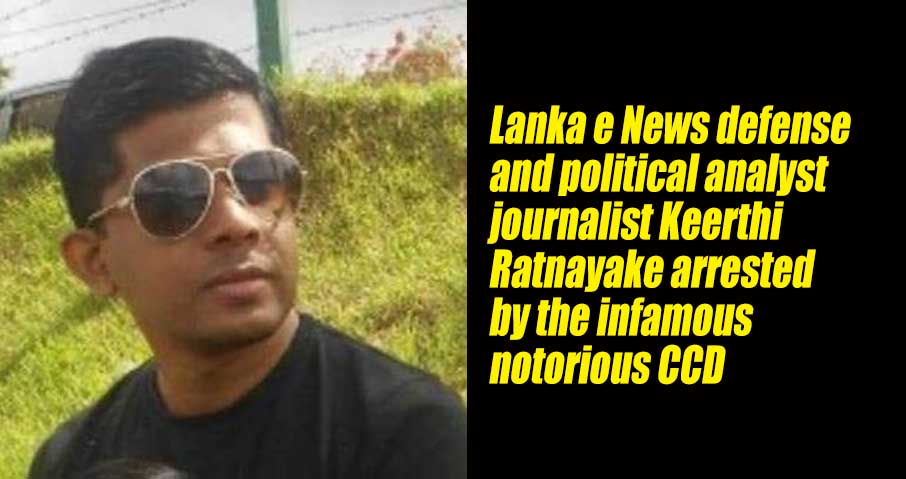 (Lanka-e-News -14.Aug.2021, 1.40PM) Journalist Keerthi Ratnayake, a defense and political analyst at Lanka e News, has been arrested by the Colombo Criminal Investigation Division (CCD) It is reported that the suspects who raided his residence are currently held him at the Homagama Police Station. The police officer arrested him stated that the reason for Keerthi's arrest was to find out the credibility of what he had written.
IGP Deshabandu Tennakoon arrived at the Kollupitiya Police Station at 10 am today (14) had informed Keerthi over the phone to meet an officer named Inspector Middeniya to seek a statement on a warning issued to the Indian Embassy in Colombo to be alert, predicting an attack on the Indian Embassy in Colombo on Indian Independence Day tomorrow. Despite his consent, police continued to search his parents 'homes and friends' homes for information about him throughout the evening and night.
Speaking to Lanka e News London for the last time at around 9am today morning, Keerthi said that he was now preparing to leave for the Kollupitiya police station and he had been informed by an Indian embassy official would also be coming to the police.
Meanwhile, the CCD has made this arrest. He did not divulge the security information he received to the media. He informed this to the relevant Indian Embassy, for further consideration. Now what is happening now is to hunt the journnalist Keerthi Rathnayake who is a headache for the regime by making the witness the defendant and by exploiting the Indian embassy.
Related news
Police to hunt down Lanka e news security and political analyst Keerthi Ratnayake
Translated by Robinhood
---------------------------
by (2021-08-15 12:07:53)
We are unable to continue LeN without your kind donation.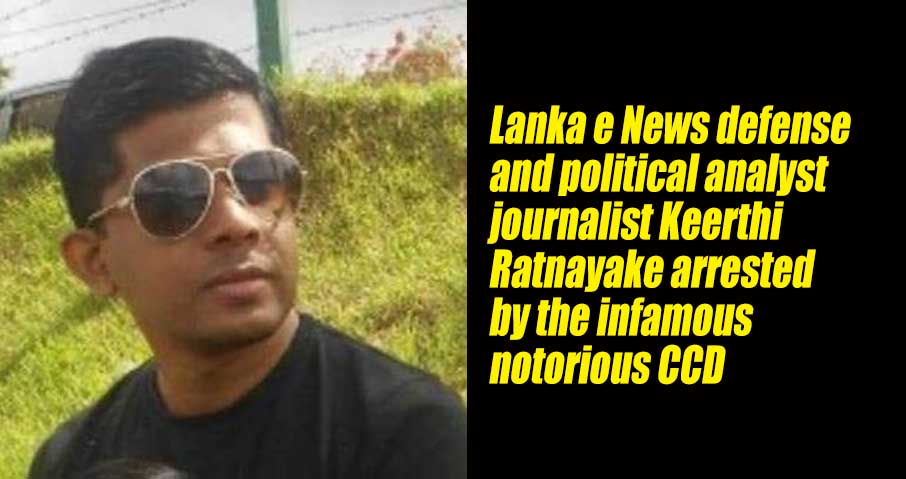 Leave a Reply