Evil government steals dollars from people's dollar accounts...! Here is the evidence...!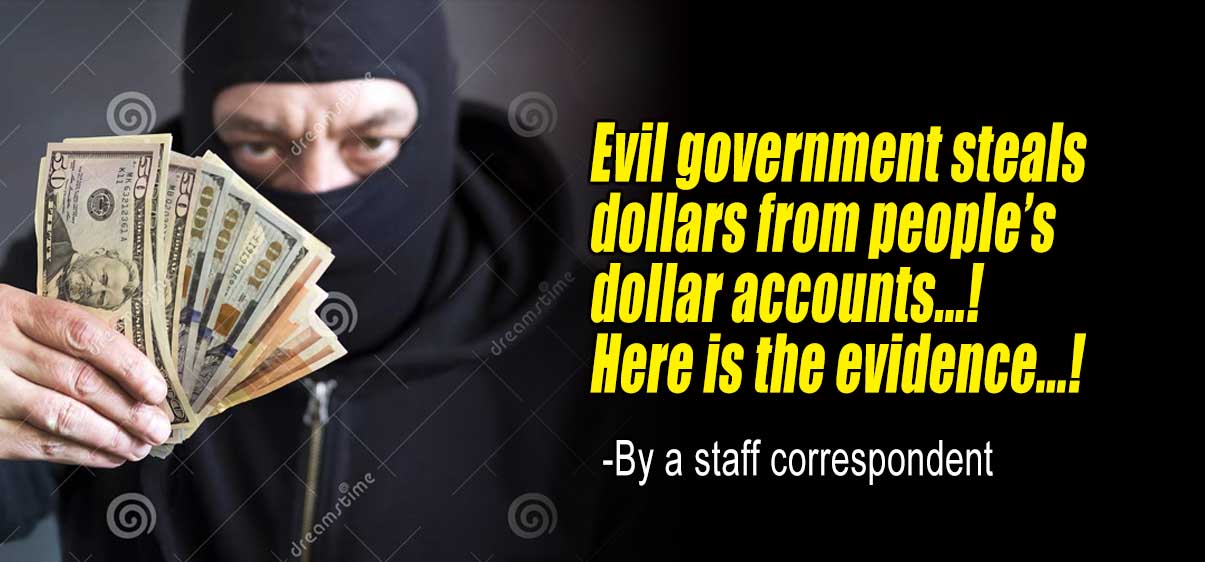 (Lanka-e-News -14.Feb.2022, 10.40AM) It has been reported to LankaeNews that the Central Bank of Sri Lanka and the trade banks are jointly stealing the dollars sent to Sri Lanka by Sri Lankans who are working very hard abroad.
The victim of this fraud is a person who keeps his money in his dollar account and converts only the required amount into rupees when needed. His accounts are with Sampath Bank. When looked at his dollar account recently, he noted a deduction of $1879.47. Since last 8th, there were 3 deductions - $ 56.98, 15.00, 1807.09, totalling $ 1879.47 from his account. Previous balance was USD 2836.45, but it is now USD 956.98. (Relevant evidence is given below.) The Bank has not obtained any verbal or written permission from the account holder regarding this action. No advance notice has also been given.
When inquired about this, Sampath Bank has stated that the money has been held under the heading "IR22USD-0040 / EXP PROCEEDS R" and that the order was received from the Central Bank of Sri Lanka.
Foreign account holders convert an amount of dollars into rupees as and when required. No one can influence them.
LankaeNews has sought the views of a number of experts in this regard. All of them said that no bank could do that. A former senior official in the Ministry of Finance, as well as the Central Bank said that, in accordance with the Money Exchange Act, no action - such as suspension, conversion, or transfer to another account - on the money in a person's personal foreign currency account could be taken by a bank or even the Central Bank without written consent of the account holder. Such things can only be done on a court order; but even a court can only "seize" a person's account, the senior official said.
Accordingly, it is clear that the Finance Minister "Basil the Jackal" of Gota's government, and "Cabraal the Burglar" of the Central Bank, who are suffering from a severe dollar shortage, are stealing people's few dollars in collaboration with the trade banks loyal to them. Holders of foreign currency accounts should regularly monitor their account balances.
LankaeNews is ready to take legal action against this illegal activity and, if there are any other victims of such unjustified dollar robbery, please let us know with all the evidence in details to our [email protected] email.
- By a staff correspondent
---------------------------
by (2022-02-14 05:54:20)
We are unable to continue LeN without your kind donation.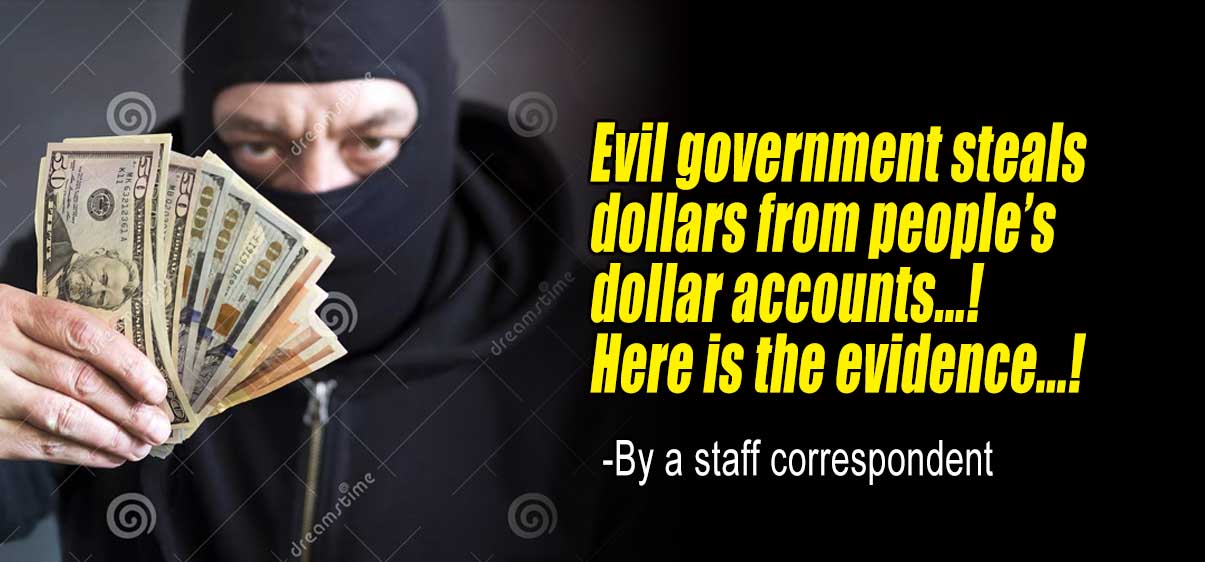 Leave a Reply