Rats fleeing a sinking ship...!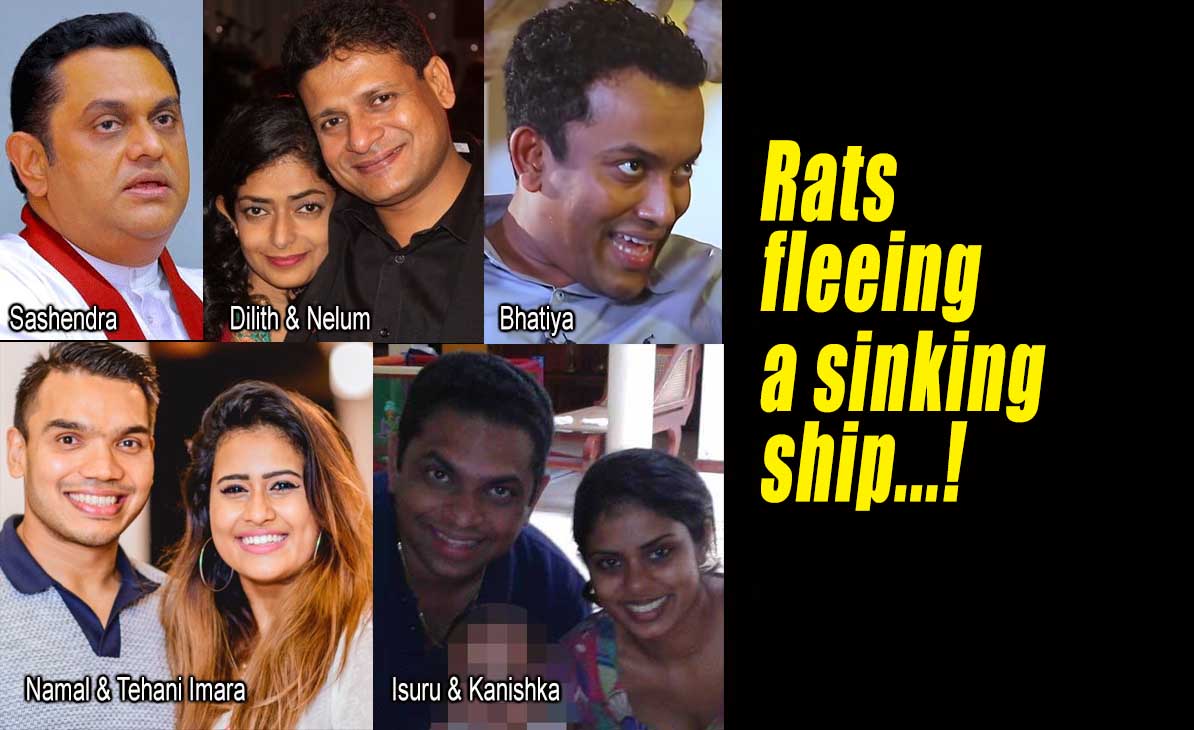 (Lanka-e-News -08.April.2022, 9.00AM) It is reported that the rats in the wrecked Rajapaksas' vessel have started fleeing one by one. While the innocent people of the country are being starved, the mouths of the Rajapaksa bastards who robbed the people of their money by the power of the government and lived luxurious lives have been silenced. Now the battle is in the hands of the people. It is a situation that goes beyond politics.
According to our internal information service correspondents, we have received reports of several people who are currently preparing to go abroad.
1. Shashendra Rajapaksa
Shashendra Rajapaksa, the son of Chamal Rajapaksa, is one of the louts of the Rajapaksa family. He embezzled billions of rupees from the Chinese feces fertilizer ship as well as the organic liquid fertilizer deal. He's not really a mouse on the sinking ship, he belongs with ship. He is preparing to flee to Australia soon. Knowing the situation was deteriorating, he had just sent his wife, and child who is suffering from autism to Australia about a month ago.
2. Dilith Jayaweera
Dilith, Gota's number one henchman, has recently acquired hundreds of millions worth illicit assets through government projects. He has handed over the security of his home to a private security firm, and closed the house and is currently staying with his wife Nelum at the Shangri-La Hotel. He has already spoken to several Los Angeles friends of Gota who came from the US for the wedding of a close daughter of his family. Also, during a telephone conversation with Waruni Amunugama and Madhava Madawala yesterday, he had said that they should pay more attention to the activities of Derana channel and that he might go abroad suddenly.
Meanwhile, Dilith's wife Nelum told a close friend of the writer yesterday that Dilith and Gota had not been on good affability for the past few months. Now Dilith's idea is to go abroad soon as he was well aware that no Rajapaksas would stand up for him this time.
3. Bhathiya Jayakody
Bathiya is in a state of shock at the moment. His intention is to flee to Australia as soon as possible. Bathiya, who has been earning millions through a government advertising project over the years, also holds the necessary visas to live in Australia.
4. Tehani Imara
Tehani Imara, Namal's close illicit seductress and a director of the Youth Services Council, is reportedly preparing to flee to Australia as well as Bhathiya.
5. Isuru Balapatabendi
Isuru Balapatabendi, son of former Supreme Court Judge Jagath Balapatabendi, is reportedly set to travel to the Netherlands with his wife Kanishka (daughter of former Chief Justice Asoka de Silva). Isuru, who has bought property worth thousands of millions of rupees under the influence of Mahinda Rajapaksa in several countries, has discussed his idea with a person called Jayantha, who lives in the Netherlands. While Kanishka is studying at the Hague University, Isuru was appointed as Deputy Ambassador to the Netherland and facilitated by Mahinda Rajapaksa. During the tenue of the former Sports Minister Faizer Mustafa, Isuru obtained millions of rupees as a legal advisor to Sri Lanka Cricket Board. He became the secretary of the Sri Lanka Bar Association according to a plan by Mahinda Rajapaksa, is also trying to adapt to the coming political change.
We have started the fight to bring not only the politicians who looted public money but also all their henchmen to a people's court. Please share the details you have with us.
-By a special correspondent
---------------------------
by (2022-04-08 03:36:54)
We are unable to continue LeN without your kind donation.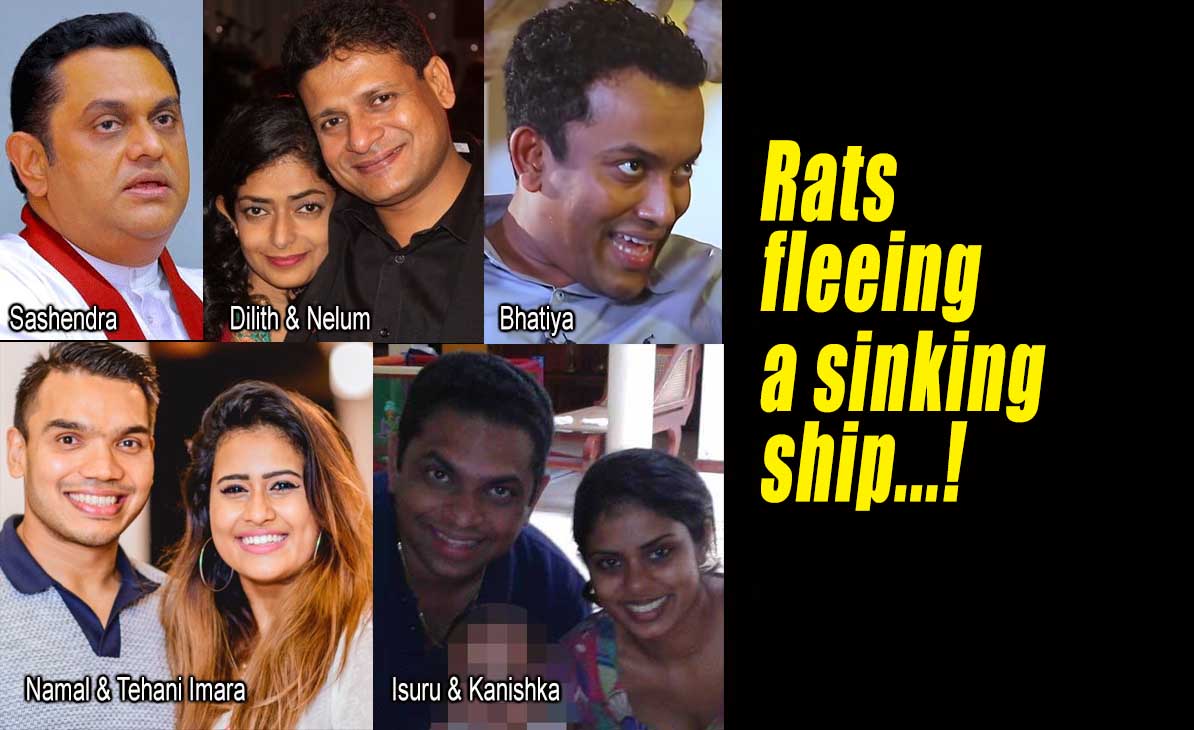 Leave a Reply