Ali Sabri - a Sri Lankan bastard still unknown to the international community...!
- An open letter from Hyder Ali to Ali Sabri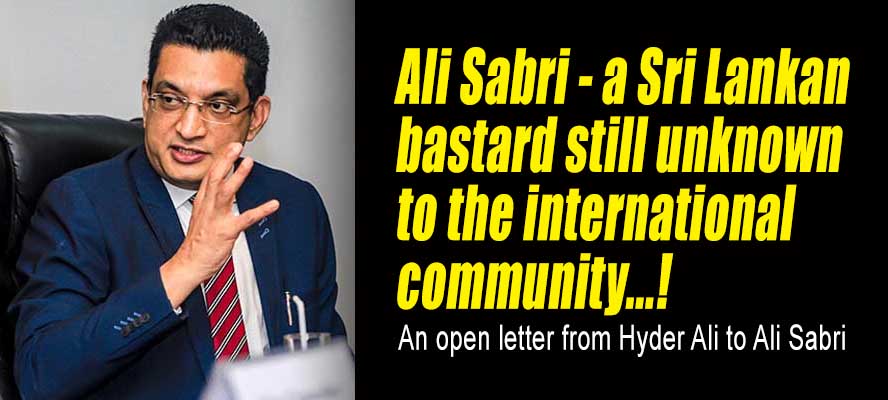 (Lanka-e-News -12.april.2022, 11.00PM) People in this country think of Ali Sabry as a great legal scholar, intellectual, and gentlemen.
But people may not know your cruel face behind you.
You are primarily responsible for all the problems facing this country today.
Because you are/were the lawyer of President Gotabaya Rajapaksa.
It was you who acquitted Gotabaya Rajapaksa of the murder and many other dirty charges by not appearing for him in court [but by dealing with dirty judges]:
You also released Gotabaya Rajapaksa who was the mastermind behind the assassination of Lasantha Wickrematunge.
You also freed Gotabaya from the case of building his parents' grave by looting public money.
You also acquitted him of the case he was charged for stealing millions of dollars in connection with the purchase of MiG warplanes.
It was your initial contribution that led to Gotabaya Rajapaksa, an American citizen, being supported in all illegal activities and taken to the presidency, even though the Constitution clearly states that he cannot be the President of Sri Lanka.
Gotabaya Rajapaksa and his henchmen (military community) took the innocent people of this country in white vans and killed them at the behest of the Rajapaksa family. As a result, innocent mothers lost their children and wives lost their husbands. You were able to clean up a dirty person who did so many other injustices and put him in the presidency.
Ali Sabri, this country will never forgive you.
Not only that, you can be considered as a person who completely despised democracy in this country and brought about a great injustice to this country by bringing democracy to its demise.
It was you who brought in the 20th Amendment and gave all powers to one person, and the go-ahead to a madman like Gotabaya to stay in power.
You are the person who is primarily responsible for putting a person, who must be in the prison, in the presidency - it is a great sin you committed that destroyed my motherland so much.
You cannot get rid of this problem just by apologizing in Parliament today.
The tears and fire of these innocent people will come after you forever.
-Hyder Ali
---------------------------
by (2022-04-12 19:09:01)
We are unable to continue LeN without your kind donation.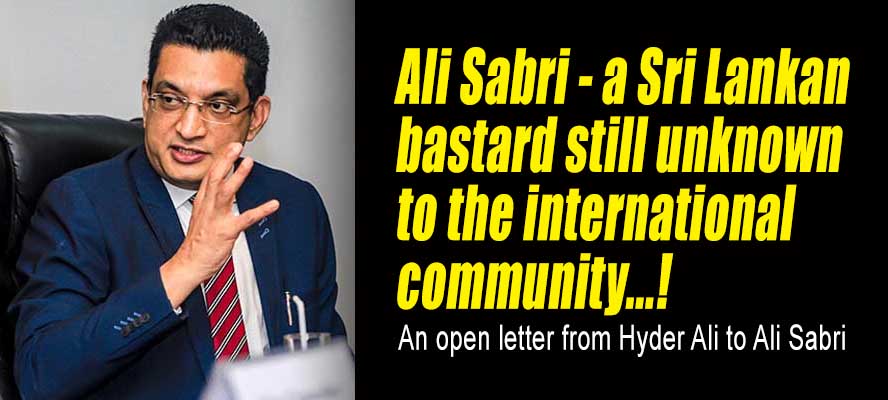 Leave a Reply