Former Finance Minister of Sri Lanka fled the country..!
-By a staff reporter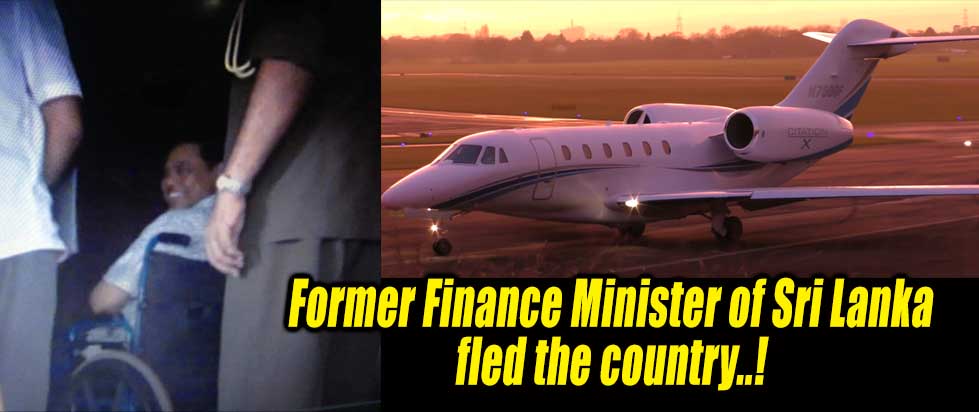 (Lanka-e-News - 16.April.2022, 5.45PM About a few of hours ago, LankaeNews revealed the plan of former Sri Lanka Finance Minister Basil Rajapaksa to flee the country tomorrow (17). It has now been confirmed to LankaeNews that Basil had fled the country some time ago for fear of being surrounded by people at the airport.
[Former minister, nicknamed "Mr. 35 percent", "Mola Hatha" (seven brains), and "Basil the Jackal", is the Rajapaksa family's most corrupt brother.]
He escaped in a N 750 GF private jet parked at the Ratmalana airport, as we reported. It took off at 10.40 am with Basil, and left for Dubai. It landed at Al Maktoum International Airport in Dubai (OMDW). The flight was outside the flight schedule, and Pilots say the jet left the airport on an unusual time for the flights from Sri Lanka to Dubai.
Basil arrived at the Ratmalana airport with two PSD defenders. The number plates on them had also been changed. Normally, when a VIP leaves Ratmalana, a VIP Air Force Brigade is called in, but today that unit is called to hide for a VIP, except to say that a billboard was destroyed by a mob last night. Basil's escape was so secretive.
Basil stayed at Lanka Hospital for a few days after spreading the lie that he had contracted corona virus.
The photo shows his staying at Lanka Hospital. He is smiling and not even wearing a face mask.
-Staff reporter
---------------------------
by (2022-04-16 14:44:26)
We are unable to continue LeN without your kind donation.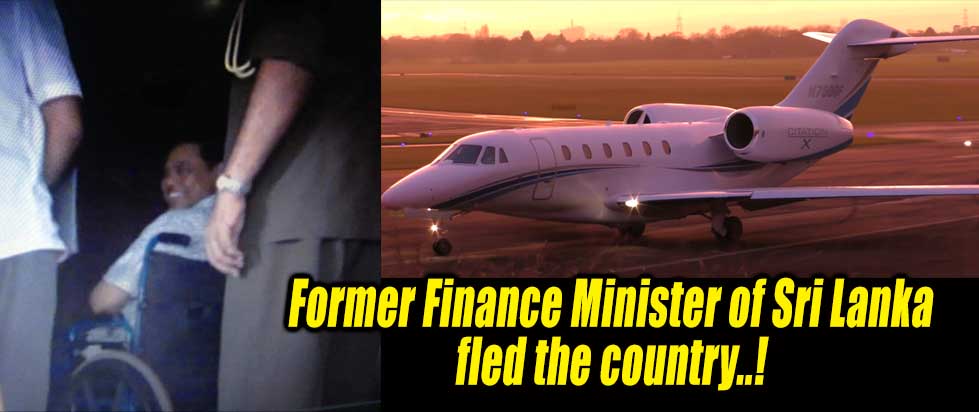 Leave a Reply