Was Pohottu MP Athukorala killed while going to observe 'Sil'? 'Upper caste politics' of white-collar thieves should be crushed..!
-Chandrapradeep writes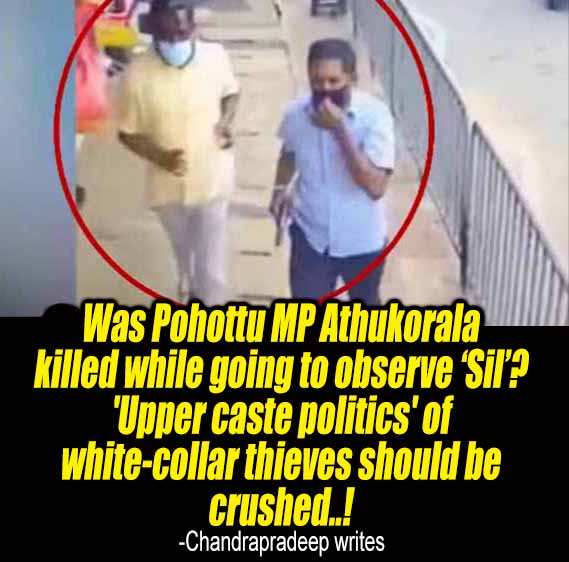 (Lanka-e-News -21.May.2022, 10.35 AM) Polonnaruwa District MP Amaraweera Athukorala was caught in the 9/5 civil unrest and died in Nittambuwa. White-collar thieves in Parliament are spreading the misconception that it was more inhumane than the murder of a Sri Lankan engineer in Sialkot.
MP Athukorala and his bodyguard Police Sergeant, Ahangama Vitharanalage Jayantha Gunawardena did not die while returning home after attending a 'Sil' ceremony at a temple in Nittambuwa.
Starting with 'Noorakka of Slave Island'…
After the Rajapaksas' terrorist attack on the unarmed peaceful youth in Galle Face on 9/5 morning, the enraged masses immediately retaliated against the Rajapaksas' thugs. First, the Rajapaksas' terrorist group brutally beat a woman called 'Nurakka of Slave Island' with rods. She was a popular character in the area. She visits Galle Face site and helps the youths frequently. As soon as the victim informed the youths in the estate she lived over the phone, the proletarian youths in Slave Island rushed in to retaliate. At the same time, young employees in nearby offices who were watching the incident on social media, and young workers who were in a nearby building under construction, and harbor workers came out, retaliated, and rescued unarmed youths in the protest site. Undaunted, youths then searched the area for the vehicles in which thugs were fleeing. Those vehicles were dragged and sunk in the Beira Lake. But the people did not go to kill any of the thugs they caught. What was often done was taking off the clothes after giving one or two shots; tying to a tree; or kneeling on the ground. This situation spread across the country.
The youth who was shot dead by Athukorala…
In Nittambuwa, people were searching for Rajapakshas' politicians and mercenaries fleeing the attack. Meanwhile, MP Amaraweera Athukorala, who was fleeing in a vehicle, saw people coming to search his vehicle. Amaraweera Athukorala is not a well-known politician. People even know his face after he dies. However, Athukorala and his bodyguard fired at the oncoming people. A youth called Harsha Nadeeshan Jayaweera, 27, a resident of Hapitigama, Kaleliya, who was traveling on a motorcycle, succumbed to his death while two others are still receiving treatment at the Intensive Care Unit.
Athukorala and the security guard, who fled the shooting, entered a nearby clothing store building but were trapped there. The enraged people severely beat Athukorala and his guard who were trapped because a young man was shot dead and two young men were shot and hospitalized. Athukorala and his bodyguard were killed in the attack and the post-mortem revealed that Athukorala was not shot but had a bullet in his body. The bullet came out of their own pistol but the pistol has been disappeared.
Accordingly, when MP Athukorala died, he was not an ordinary citizen but a murderer who had killed one innocent person and inflicted fatal injuries on two others.
Why silenced on other deaths…
That is the reality, but today the white-collar thieves in Parliament are expressing their grief only over Pohottu MP Amaraweera Athukorala. There is no uproar about Harsha Nadeeshan Jayaweera who was shot and killed instantly on the road by Athukorala; no uproar about two young men still fighting between life and death in the Intensive Care Unit due to shooting by Athukorala. At least there is no any uproar about Police Sergeant Jayantha Gunawardena who died with Athukorala.
A high caste of politicians…
This shows that the politicians in the parliament of Sri Lanka think that they are from a separate upper caste. In fact, they have created a higher caste called "politicians" with the legal and illegal privileges that other ordinary people do not have today.
They are above all in the country. Above the law. At least anyone of these politicians has not even gone to a stall to buy at least one piece of chocolate since their entering to politics. They do not care what people ask for.
If there was such a responsibility, or if there was a feeling that the people across the country had launched a massive hartal on May 6 after 69 years with great success, they would not even think of attacking the peaceful struggles of the youths held in front of PMs palace and in Galle Face on May 9.
Today if these white-collar thieves have any sense of the 9/5 civil rebellion that occurred as a result of such situation. they will not mourn only the death of Athukorala of their own caste.
This "upper caste politics" in Sri Lanka must be crushed and wiped out.
- Chandrapradeep
---------------------------
by (2022-05-21 05:06:03)
We are unable to continue LeN without your kind donation.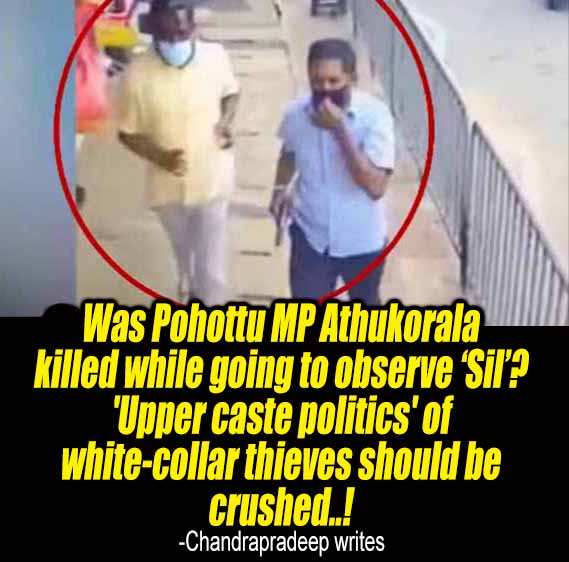 Leave a Reply