A historic case is filed against the Rajapaksas and their cabinet, Central Bank fraudsters, for deliberately bankrupting the country..!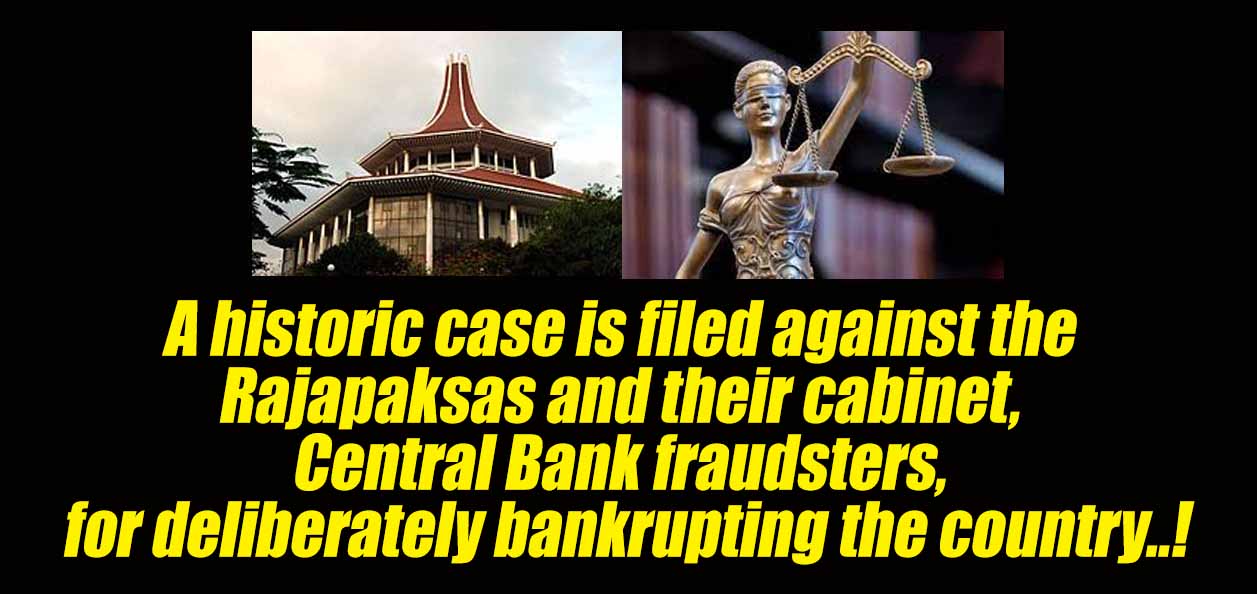 (Lanka-e-News-03.June.2022, 7.15 pm) A fundamental rights case has been filed today against former Prime Minister Mahinda Rajapaksa, former finance minister Basil Rajapaksa, former finance minister Ali Sabri and 26 former cabinet ministers have been accused of bankrupting the country due to mismanagement of the economy and deliberate neglect of their responsibilities.
The Fundamental Rights Petition filed in the Supreme Court today further includes the present Prime Minister Ranil Wickremesinghe, the Monetary Board of the Central Bank of Sri Lanka and the former Governor of the Central Bank Ajith Nivard Cabraal, former Central Bank Governor W.D. Lakshman, former Secretary to the Treasury SR Attygalle, Central Bank member SSW Kumarasinghe, Auditor General Chulanath Wickramaratne and members of the Bribery and Corruption Commission former Judge Eva Wanasundara, former Judge Deepali Wijesundera, Chandra Wakishtha and Former Secretary to the President PB Jayasundara, Parliamentary Secretary Dhammika Dasanayake and 39 others, including the Attorney General, have been named as accused in the case.
The petition was filed by Dr. Athulasiri Samarakoon, Dr. Mahim Mendis and Susaiappu Nevis Moraes of the Open University.
Citizens of the Republic face many economic hardships due to the lack of essential resources, and essential commodities, including fuel, liquid petroleum, gas, medicine and food. The shortage of foreign currency, and high inflation, all of this is the result of the mismanagement of the Republican economy by several of the above respondents.

The Monetary Board of Central Bank in Sri Lanka, former Central Bank Governor Ajith Nivard Cabraal and Central Bank member SSW Kumarasinghe's negligence and deliberate omission have caused damage and damage to the Central Bank of Sri Lanka.
In short, the petitioners allege that the bankruptcy of the country due to the deliberate actions of the above accused violated the fundamental rights of the petitioners under Article 12 (1) and Article 14 (1) (g) of the Constitution.
This will undoubtedly be a historic case in Sri Lanka. No such case has been filed before.
Shiranthi Gunawardena Associates' President's Counsel Upul Jayasuriya and a number of its lawyers are appearing for the petitioners.
The full petition submitted can be read in the below link
https://pdfhost.io/v/u3DMTbbue_UJ_Petition_II_Final
---------------------------
by (2022-06-03 13:50:47)
We are unable to continue LeN without your kind donation.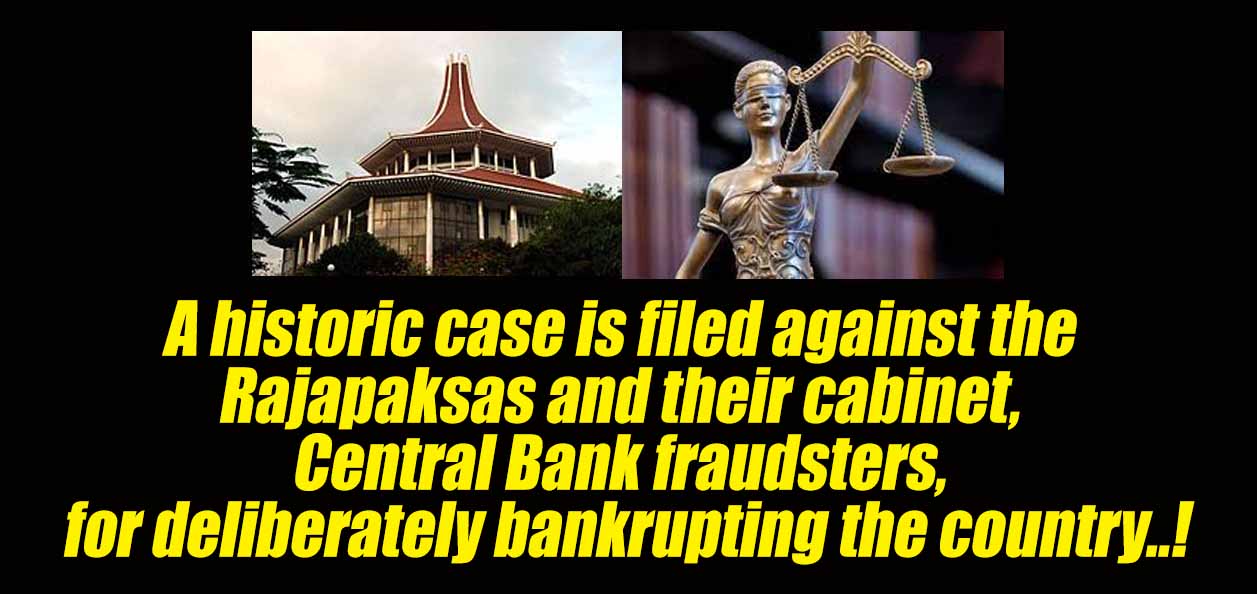 Leave a Reply