Sri Lankan president, now under self-quarantine, commits a heinous and unbearable crime to entire nation..!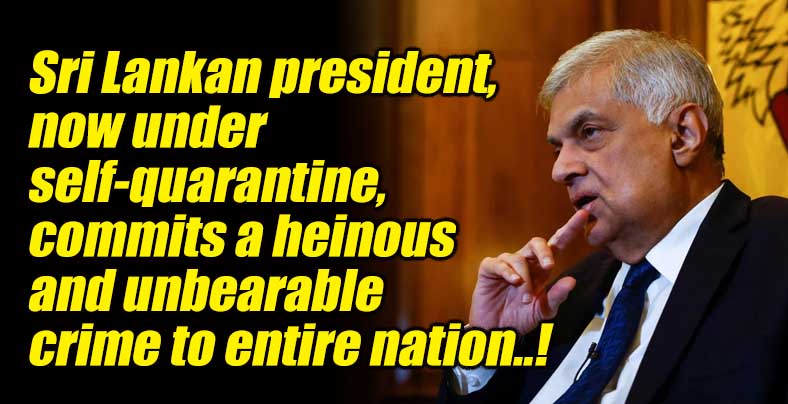 (Lanka-e-News – 29.Aug.2022, 5.45 pm) Ranil Rajapaksa's current half-built cabinet has approved a hair-raising amount of money for Mahinda Rajapaksa.
It is for the renovation of the house at Wijerama Mawatha, in Colombo, where the recently ousted Prime Minister Mahinda Rajapaksa lives now. The money approved for this renovation purpose is 4000 lakhs or 40 crores in Sri Lanka Rupees, (over 11 million US Dollars) an amount unbelievable to the people in a bankrupt country.
Not only dollars but also rupees are unavailable for the country's expenditure these days, however the president and his cabinet in fieri have gathered recently and approved this huge public money for a top rich politician rejected by the people as a corruptor.
The most amazing story behind this money claim and its approval is that it had previously been rejected by the former ousted President Gotabaya Rajapaksa who was also a brother of Mahinda, saying no money in the country.
With this amount, Sri Lanka can import more than 10,000 barrels of crude oil. That is, with this public money given to Mahinda for a renovation of his house, Sri Lanka can buy 16 lakh liters of fuel.
This money does not come from Ranil's mother's or father's estate. It is blood and sweat of the people of this country.
Ranil has been exposed to a Covid patient directly and now under self-quarantine since 25th August. He, who committed such a pathetic crime, must be 'careful'.
---------------------------
by (2022-08-29 12:26:27)
We are unable to continue LeN without your kind donation.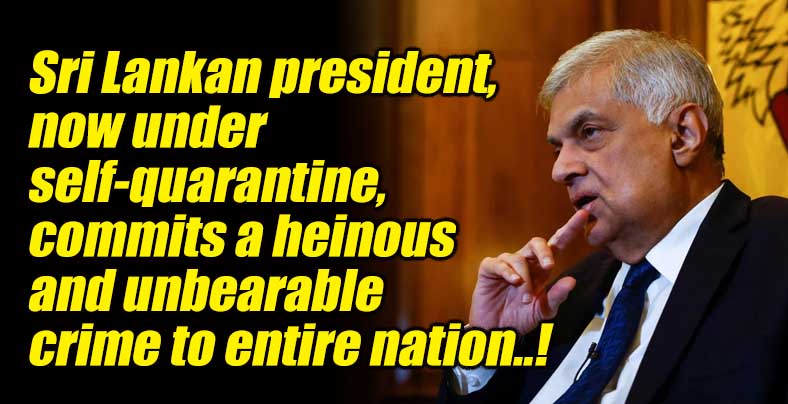 Leave a Reply