"Anura Dissanayake is no more in the next presidential election" - A foreign country intervenes in a conspiracy...!
-Chandrapradeep reveals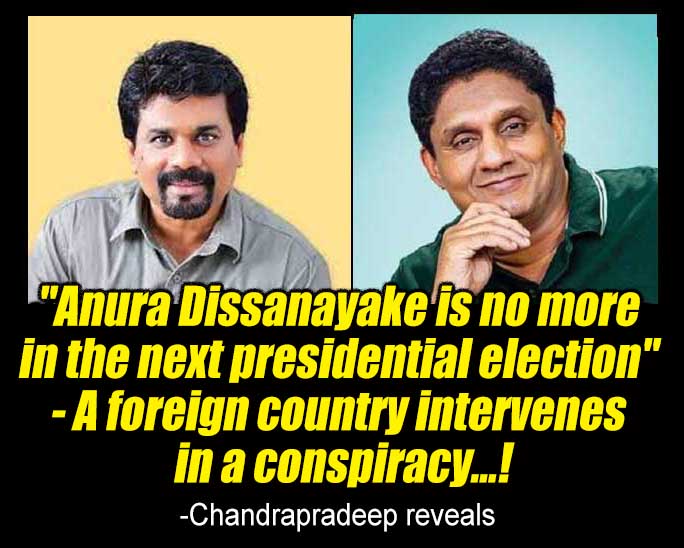 (Lanka-e-News - 19.March.2023, 7.05 pm) Lanka e News has previously reported that the government has planned not to hold local government elections or other elections until a presidential election. As things stand now, our revelation may be probably true.
A hair-straightening conspiracy is going to be revealed today. It is a statement made by the conspirators that "there will be no Anura Dissanayake by the time of the next presidential election". At the same time, the conspirators are saying that "when the next presidential election is held, there is no well-known website in the country, which operates in a foreign country and supports anti-government politics."
'No' here means nothing other than physical destruction. A foreign state is directly involved in this conspiracy.
The National People's Force led by Anura Dissanayake enjoys great popularity in the country. At the same time, Samagi Jana Balavegaya led by Sajith Premadasa has the same popularity. It is not in the conspirators' plan to make Anura Dissanayake 'disappeared' and give the chance to Sajith Premadasa. Reportedly, they plan to kill two birds with one stone. That's all we can reveal about that plan for now.
Sri Lanka has held a formal presidential election only once…
A formal presidential election was held in Sri Lanka only once. However, except for one presidential election held in Sri Lanka, all the others did not provide the opportunity to express a public opinion in a free and fair manner.
First president JR was not elected by a presidential vote. In the second, he abolished the civil rights of his main opponent and held it.
Ranasinghe Premadasa became president amid massive voter suppression. Dingiri Banda Wijethunga was not elected; he succeeded Premadasa as president.
When Chandrika contested the first presidential election, her main opponent, Gamini Dissanayake, was killed in the election battle. In Chandrika's second term, she was targeted for assassination and lost an eye, earning her a large sympathy vote.
Next, Mahinda won the presidential election by giving a large sum of money to the LTTE and taking away the voting rights of the Tamil people. Mahinda won for the second time with a "computer gimmick". Ballot boxes marked with votes for the opponent Sarath Fonseka were found in paddy fields.
Maithripala Sirisena was the only one who won a presidential election where public opinion was allowed to express itself freely and fairly.
After that, Gotabhaya became the president by planning to kill hundreds of innocent civilians in a series of (Easter) bomb attacks drawing the people's sympathy and tension. Needless to say, how Ranil became the president.
Accordingly, the public has had only one free and fair opportunity to choose the leader of Sri Lanka, the President.
The above explanation was made to confirm that today's saying "A person called Anura Dissanayake is no more at the next presidential election," cannot be dismissed as just a nonsense story.
The presidential election in Sri Lanka means a bloodbath…
Presidential elections in Sri Lanka have a bloody history. Presidential victories have taken the lives of hundreds of civilians. Presidential candidates have been killed. Once an attempt to kill failed but lost eyes. Presidents have also been killed on the highway.
It should also be considered that all the above had happened not on behalf of the needs of any civilian in our country. Although there are criminals responsible for these crimes, the masterminds behind the crimes have not yet been found. Therefore, all those crimes are conspiracies.
Two birds with one stone…
There are cases where two birds are killed with one stone. The best example is the killing of Lalith Athulathmudali. The slander of its responsibility was transferred to Premadasa. Later, amid people's displeasure, amid the disapproval of many of Premadasa's party, Premadasa was also killed on the highway. It took a long time to understand the hidden mysteries behind these murders.
Therefore, we request all political leaders to be careful about the conspiracy called the "wiping out of Anura Dissanayake" that we exposed above. Because we have lost enough leaders. What is needed is to produce new leaders.
-Chandrapradeep
---------------------------
by (2023-03-19 13:47:12)
We are unable to continue LeN without your kind donation.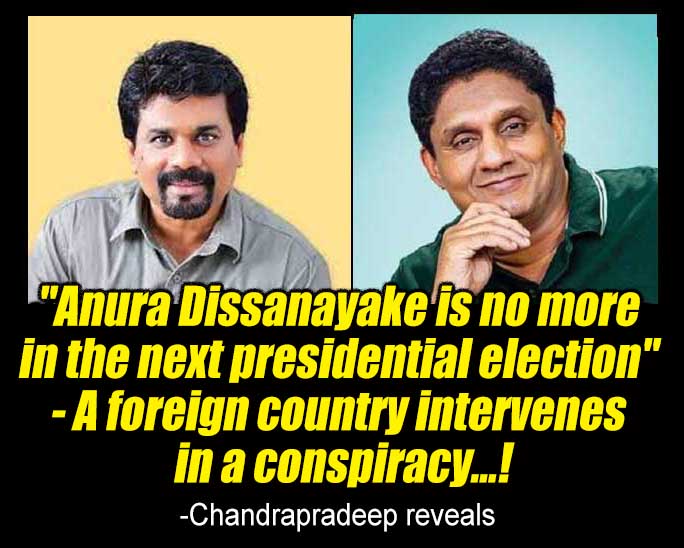 Leave a Reply