President Ranil is a bloodthirsty, executioner! - A revelation by government MP Premanath Dolawaththa..!
By Ananda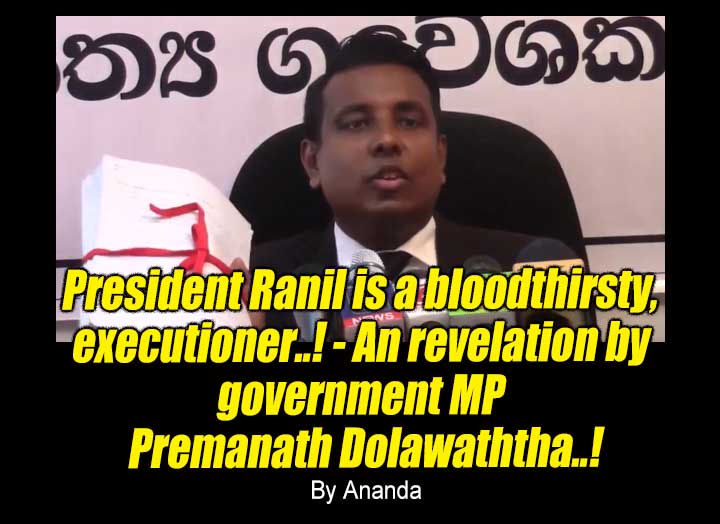 (Lanka-e-News -16.April.2023, 11.20PM) Participating in a news conference organized by the Patriotic Professionals, Lawyer Premanath Dolawaththa pointed out that, in the report of the Batalanda Commission, Ranil Wickramasingha's citizenship rights had clearly been recommended to be revoked. Dolawaththa also presented the page numbers mentioned in the report regarding Ranil Wickramasingha's involvement in the Batalanda slaughterhouse and kidnapping of people using white vans, as follows:
"As of today, through the Presidential Commission held in this Bandaranaike conference hall, there has been a recommendation to revoke Mr. Mahinda Rajapaksa's civil and voting rights for seven years. Regarding this recommendation on civil rights, some people may talk with different opinions.
It has not been said to abolish his civil rights. But we can clearly say that there is a recommendation to abolish his civil rights because Recommending the abolition of his right to vote for seven years is the same as the abolition of civil rights.
We can't forget...
But we can't forget, I have the Batalanda Commission report in my hand. It has been clearly concluded that Mr. Ranil Wickramasingha's civil rights should be abolished. The report of the Batalanda Commission says that Mr. Ranil Wickramasingha's civil rights, not the right to vote, should completely be abolished.
However, the politicians in successive governments did not take revenge on other politicians. But we know very well, we can clearly see how revenge was taken by the politicians in the government that was formed under the name of good governance.
Going a little further in this Batalanda Commission report, there are things that many people don't know today. The previous regime was very arrogantly accused of white vans. Under the 10th sub-heading on Page 57 of this Batalanda Commission report, it was confirmed to the Commission that, under the direction of Ranil Wickramasinghathe, Batalanda housing complex was used for a torture camp and the thugs who came by white vans kidnapped the victims.
That is the past we have forgotten. Who created the white van culture? Who abducted victims using white vans and killed them?
Ranil created the white van abduction culture...
We have to go back to this Batalanda Commission report because it clearly shows how the previous behavior of Mr. Ranil Wickramasingha of the United National Party, his behavior of the past.
However, a person with such behavior and recommendation is today calling for Mr. Mahinda Rajapaksa's civil rights to be revoked for the offense of giving advertisements to ITN independent television!"
- A video of a news conference held by Patriotic Professional on 2 February 2018 is translated by,
- Ananda
---------------------------
by (2023-04-17 17:20:33)
We are unable to continue LeN without your kind donation.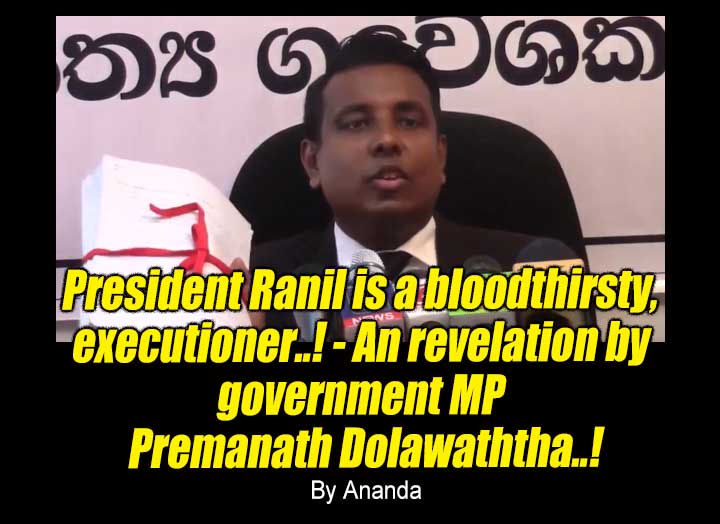 Leave a Reply