Rocket Rohitha's Rs.300,000.00 worth pair of shoes vis a vis president Maithri's austere footwear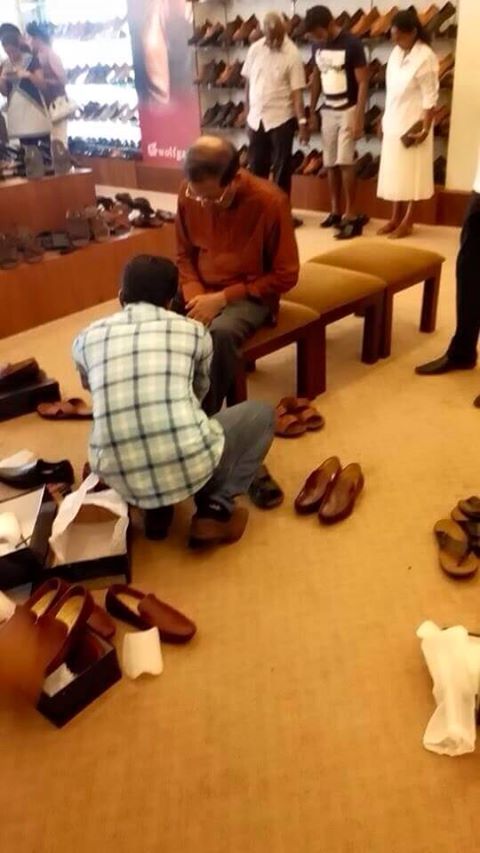 (Lanka-e-News -03.June.2015, 11.45PM) It is a universal undisputable truth that during the last 9 years this country was ruled by a most brutal perfidious team - Medamulana Rajapakses who kept the abysmally suffering people trampled under their despotic cruel boots. It is also a widely known fact that it is the youngest son of the brutal ruling chieftain Mahinda Rajapakse , who during that period wore shoes the value of which was as high as Rs. 300,000.00 imported from a leading shoe emporium in England exclusively for him, and a trouser belt whose value was Rs. 100,000.00.! while the masses they were ruling were hard put to have one square meal a day. In other words the country witnessed the worst obscene ostentation of rulers during that barbaric reign.

On the 8 th of January , it is 6.2 million of the very suffering people who were kept ruthlessly trampled who succeeded in ousting this barbaric , brutal ,corrupt and perfidious Rajapakses who pillaged their own country reckoned as the worst plunder ever by a ruler in Asia.
The same people of the country subsequently succeeded in replacing the ruthless criminal Rajapakses with a most simple austere president Pallewatta Gamaralalage Maithripala Sirisena from remote Polonnaruwa . This newly appointed president Maithripala in profound contrast to the Rajapakses who paraded as a 'Royal Family' plundering national wealth and resources , proved what austerity and simplicity truly mean when he entered an ordinary shoe store yesterday to purchase a pair of shoes.

The incumbent president while he was travelling stopped at an ordinary shoe stall , and like any other ordinary citizen bought his footwear , when he as president of the country with all the resources at his command could have reached even beyond England for his requirements , for being the highest in the hierarchy of the country and a very much more important person than Lilliputian Rocket Rohitha who was only basking in the glory of his inglorious perfidious ex president father.
The president dropped by this shop so suddenly that he did not wish the media divisions to take photographs of his nor wished a media publicity . Mind you , this photograph herein too was taken by an employee in that shop accidentally.
As it is the true duty of a pro national people's media of honesty , integrity and rectitude to publicize a country's leader when he is truly discharging his duties and performing his tasks in the best interests of the nation without plundering national wealth and resources , so we have reported this news.
---------------------------
by (2015-06-03 22:28:00)
We are unable to continue LeN without your kind donation.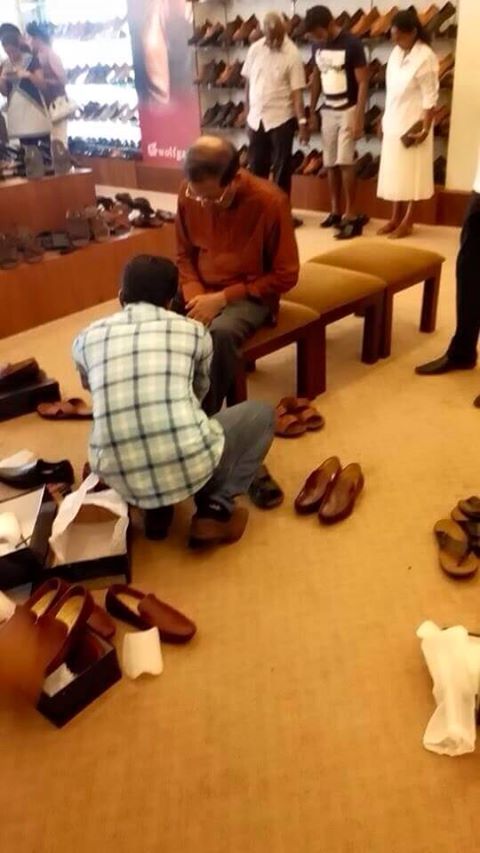 Leave a Reply