No relief to Mahinda from Maithri: Mahinda reaches a criminal milestone : 7000 complaints against him.! -Namal warned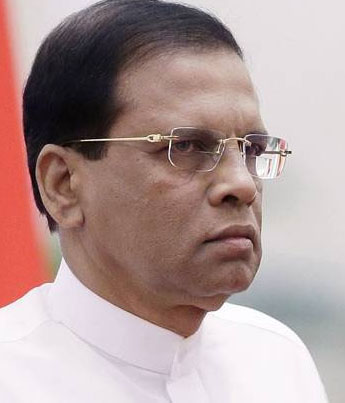 (Lanka-e-News- 29.June.2015, 11.30PM) Well placed sources very close to President Maithripala Sirisena who is the president of the UPFA said , under no circimstances will deposed people discarded brutal corrupt Medamulana Mahinda Rajapakse get nomination under the UPFA. The president had categorically told his close associates that corrupt Rajapakse who ruined the country wearing a rag , cannot be given nomination under the party.
The president who summoned Namal Rajapakse recently had warned the latter in unequivocal terms 'tell your father not to struggle too much. There are over 7000 complaints against Mahinda Rajapakse at the CID alone , but as there are only 600 officers to investigate them , there is a delay at the CID. Hence don't think your father is a good man. If he tries to act too clever and struggles too much, the consequences can be seen ,' the president had sternly warned Namal.
Meanwhile a poster was pasted in Colombo and Kalutara that Mahinda and Maithri have united. These posters were not pasted with the approval of Maithripala , and had been pasted by Dhanasiri Amaratunge ,a henchman of Mahinda , according to reports.
The president Maithripala confirming that the Rajapakses will not get any relief , said today openly, in the past, mining of gems were done by the PSD in the river beds, and to whose hands those gems went, need not be revealed afresh.
Miathripala made these comments when he attended a function of the Gems and jewelry authority held at Dehiowita.The president speaking further declared, in accord with the views of Ranil Wickremesinghe, the next step is forming a national government.
Meanwhile , according to reports reaching Lanka e News about the alliance of shameless Rajapakse slaves like Wimal Weerawansa, those who do not obtain nomination under the UPFA are to join together and build a front while flaunting Mahinda Rajapakse.
Yet, as is happening now, Mahinda Rajapakse is not coming forward on their behalf openly , and is only giving hidden support. The 'Slaves Alliance' has held discussions that a shadow character be put forward instead of Mahinda, and if it becomes necessary, to cause a national list member to resign and replace him with Mahinda in order to propel the latter into parliament.
---------------------------
by (2015-06-29 19:33:56)
We are unable to continue LeN without your kind donation.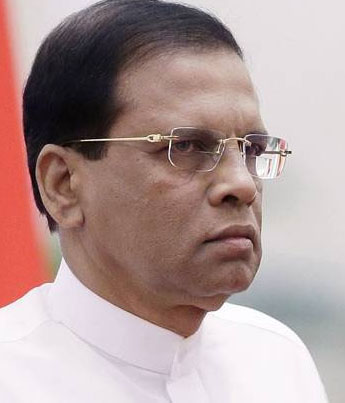 Leave a Reply