Not only tyrannical Mahinda but even his corrupt minions in the queue will not get nominations : President Maithri re -confirms!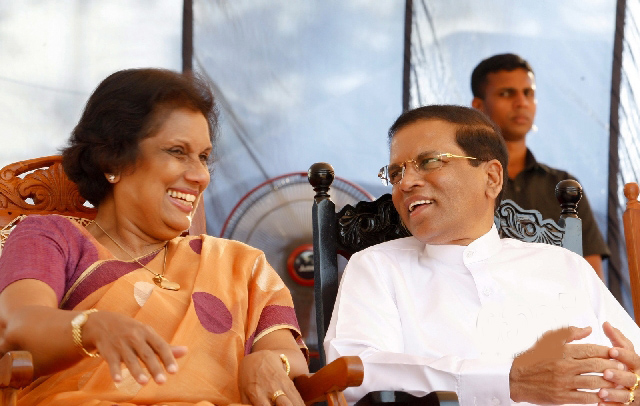 (Lanka-e-News- 05.July.2015, 11.30PM) President Maithripala re affirmed and re confirmed that Medamulana Percy Mahendra Rajapakse who only deserves an ignominious place in the Guinness book of records as the worst liar and tyrannical ruler in the world responsible to disgrace and degrade the country on an unprecedented level will not be granted nominations . Even those minions who are propping and prodding him will not get nominations , said President Maithripala who was steered to victory on the 8 th of January by the people who risked their lives to accomplish that for Maithripala and elect a government of good governance. It is a pity even now the deposed people discarded ex president who is considered by one and all as fast gravitating towards the grave and a spent force is despite his acute senile decay mentally and physically is engaging in most treacherous manipulations to wrest nominations from president Maithripala.
The president gave this unequivocal confirmation when he met with the leaders of the people's forces today (noon) who were ready to sacrifice their lives to earn him victory on 8 th January.. The president met with these patriotic forces at a venue that cannot be disclosed.(Names of the leaders who participated shall be revealed later )
Following a lengthy discussion , the president has stated in no uncertain terms that not only Mahinda , even those minions who are queued up behind him , the notorious corrupt crooked scoundrels who were responsible to devastate the SLFP party will not be given nominations.' 'Even if my hand is severed I shall not grant nominations to the corrupt' were the words used by the president.
Accordingly, the following :
Mahinda Rajapakse
Namal Rajapakse
Basil Rajapakse
Mahindananda Aluthgamage
Dilan Perera
Sajin Vaas Gunawardena
Rohitha Abeygunawardena
S.M. Chandrasena
T.B. Ekanayake
Duminda Silva
Mervyn Silva
Lakshman Vasantha Perera
Dhanasiri Amaratunge
Jonstan Fernando
are the corrupt politicos who will not be getting nominations under SLFP.
It is significant to note that Susil Premajayantha the UPFA general secretary , even though is a bootlicking shameless stooge of the Rajapakses , he has no powers to sign for the nominations alone.In the circumstances , his statement yesterday that all the parliamentarians will be given nominations is based on his day dream.
Desperate and dejected Mahinda who got wind of this is now frantically seeking to take refuge in Dinesh's MEP party and its symbol , the wheel , or Wimal Weerawansa's NFF party and its 'panchayudha' symbol . He is now having discussions on this.

At the same time , according to the memorandum of understanding signed between president Maithripala and Ranil Wickremesinghe , anybody who is not granted nomination under the SLFP will not be given nomination under the UNP too. In any case , the UNP executive committee and Ranil Wickremesinghe have already decided that nominations shall not be granted to politicos facing charges of corruption.
6.2 million people rallied together to bring about a decisive change in the country successfully .Today this number has risen phenomenally – not diminished.It is the people's apirations and cherished aim that the government shall be anti corrupt , development and good governance prone . No mafia boss , no godfather , no selfish opportunistic or thug of a ruler can oppose this force.
---------------------------
by (2015-07-05 23:44:31)
We are unable to continue LeN without your kind donation.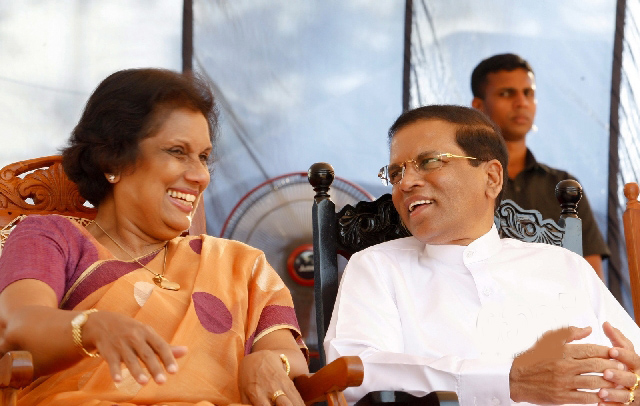 Leave a Reply