Troika –Army commander , AG and appeal court president plot to rescue trapped Gota :kickbacks paid in foreign currency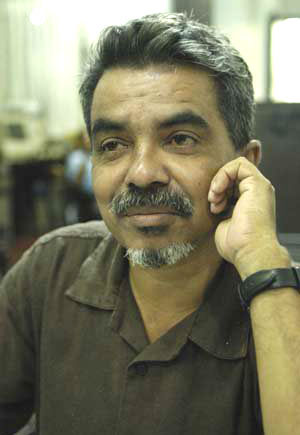 (Lanka-e-News -16.Oct.2015, 11.00PM) The treacherous traitorous troika- the army commander Krishantha De Silva , Attorney General (AG) Yuvanjana Wanasundara , and chairman of appeal court Vijitha Malalgoda are together making conspiratorial moves to rescue ex defense secretary Gotabaya Rajapakse who played the key role from behind the scenes from the very outset , and the army officers involved in the abduction and murder of journalist Prageeth Ekneliyagoda , which illegal maneuvers are absolutely contradictory to the patriotic aims and sublime objectives of president Maithripala and the Prime minister.
It is learnt that notorious infamous Gotabaya who had amassed colossal foreign funds illicitly has paid over Rs. 10 million in foreign currency to each of these three traitorous machievellians as santhosams (kickbacks). There is evidence which testifies to how this money belonging to Gotabaya which was hidden in a house in the vicinity of parliament of a businessman was released to the evil and corrupt troika.
Conspiracy No. 1
Two crucial events are slated to take place today in this conspiracy.Army commander and the AG are to meet secretly pertiaining to their conspiracy aimed at rescuing Gotabaya the key player in the conspiracy hatched and the murder of Prageeth .
It is two additional solicitor generals of AG's department, namely, Shavendra Fernando and Dappula De Silva who have prepared the groundwork for the secret meeting between the AG and the army commander . Shavendra Fernando was a judge advocate for a long time in the army , while Dappula is one who is maniacally prejudiced in favor of the forces.
These two additional solicitor generals who are enslaved by and submissive to Gota's cash rewards after casting aside the legalities and laws they must abide by , are engaged in bending and turning AG Yuvanjana noted for his ignorance of legal aspects ,and who is incompetent in spite of being an AG, in every direction they want . The AG not knowing his bearings because of his professional incompetence is changing direction like a weather cock does with the prevailing wind. In this instance the prevailing wind are these two unscrupulous officers who are prevailing on ignorant Yuvanjana to do exactly what they want to rescue the army culprits .
Conspiracy No.2
Vijitha Malalgoda who is dazed and charmed by the colossal cash payment made by Gotabaya made a most deplorable and detestable move when the habeas corpus application filed by the spouses of the army officers in custody was heard today . Malalgoda instructed that the IGP should be present in court in person.
It is normal to cite the IGP as a respondent in every habeas corpus application , but that does not mean the IGP should be present in court for every habeas corpus petition, and that is unnecessary .Hence if a judge is to issue such an instruction , it is an abuse of his judicial powers driven by ulterior motives.
A habeas corpus petition is filed only where the missing person's whereabouts are unknown . This is something even a Kindergarten class child knows. In this case of the army suspects , they are not missing. They are being detained by the CID on the orders of the defense secretary .
The defense secretary's order has also been obtained to detain the 11 army officers until 23 rd November .In the circumstances there is absolutely no grounds for a habeas corpus application.Therefore this appeal court president is trying to perform a circus act using this baseless habeas corpus application rather than acting according to laws. .May this appeal court president be warned that he can be a clown only in a circus and not in a court however he tries ,while he is holding a lofty judicial position.

Judge Malalagoda lured by filthy lucre collected from Gotabaya is now determined to quash the case by summoning the IGP to court . The sordid plan is , after getting down the IGP and coaching him , to make him give an order to abandon the CID investigation.
It is high time this despicable ,abominable, traitorous troika, namely Krishantha De Silva, Yunvanjana Wanasundara and Vijitha Malalgoda learn to bear one thing in mind : based on the mandates of the people of 8 th January and 17 th August , this troika that is under the influence of Rajapakse cash kickbacks out of wealth accumulated by them from even fecal matter and human excreta driven by their inordinate greed for filthy lucre , cannot breathe the same air alongside the virtuous masses after betraying them and acting counter to their mandate .They can only exhale before the victorious people what corruption they inhaled with the assistance of the corrupt and crooked. Naturally ,they can only therefore pollute and poison the air to the detriment of the whole nation after having gobbled up Rajapakse's filthy lucre picked up from fecal matter
---------------------------
by (2015-10-16 22:24:58)
We are unable to continue LeN without your kind donation.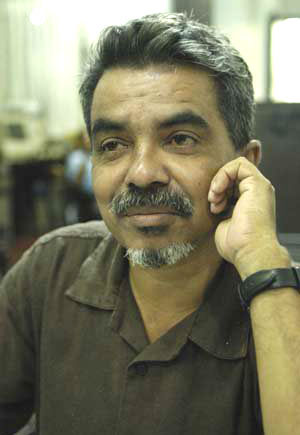 Leave a Reply