Pro MaRa group face humiliating defeat at High Court judges' association elections !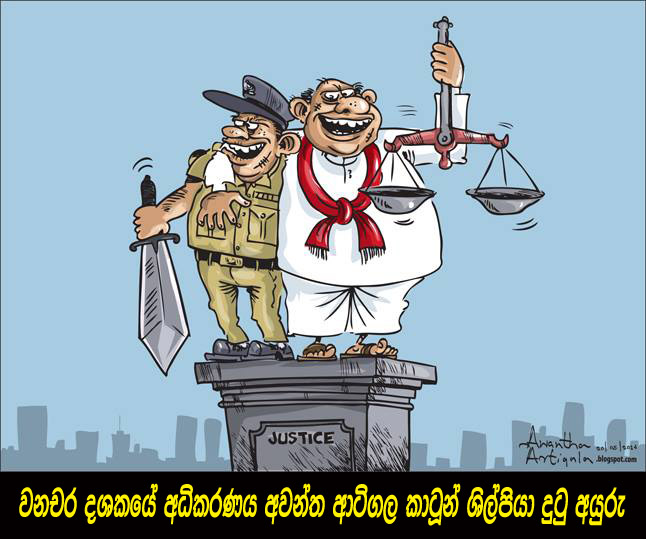 (Lanka-e-News -19.July.2016, 11.10PM) At this year's election held by the Sri Lanka High Court judges association , the pro MaRa judges have faced humiliating defeat , according to Lanka e news inside court information division reports.
At the election held on the 16 th , High court judges Manilal Waidyatileke contested the post of president and Bandula Karunaratne , both representing the pro MaRa group contested the post of chief whip, while high court judge Piyasena Ranasinghe representing the progressive group contested the post of president . It was he who opposed the unlawful dismissal of ex chief justice Shiranee Bandaranaike during the period of impeachment tabled by the lawless Rajapakses , Finally , Manilal Widyaratne of the MaRa group could only poll 12 votes whereas Piyasena Ranasinghe representing the progressive group polled as many as 32 votes to defeat his closest rival Manilal most convincingly ( the total number of votes is 45 to 50).
It was the perverse aim and ambition of Manilal and Bandula of the pro MaRa group to take control of the High court judges association , and thereby exert their undue pressures on the Judicial Service Commission (JSC), which however did not materialize .
A majority of the cases pertaining to the colossal frauds and corruption that raged during the nefarious decade of the lawless, corrupt and criminal Rajapakses are being heard in Colombo. Currently 7 of the 9 cases that are being heard in the high courts are before pro MaRa judges . This is mainly because of the outrageous and calculated politicization of the judiciary during MaRa's tenure of office.

These judges are hearing cases in Colombo without being transferred in order to tilt the balance in favor of Machiavellian MaRa best noted as a worst practitioner of all the cardinal sins on earth. Hence if these judges who have been in Colombo for a long time are to continue still in their places , the JSC can pressurize against that. That was why the pro MaRa groups moved heaven and earth to take control of the High court judges association .
---------------------------
by (2016-07-19 17:41:51)
We are unable to continue LeN without your kind donation.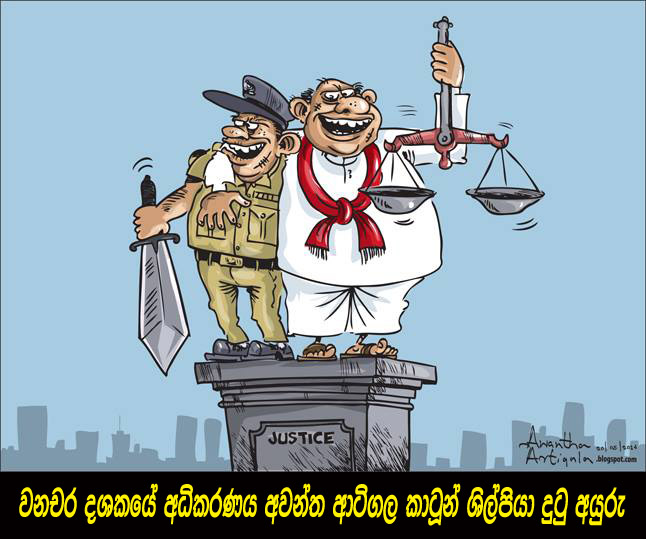 Leave a Reply