Reconciliation turning fragrant !Students of North gift school equipments to Southern students who are flood victims- Major General helps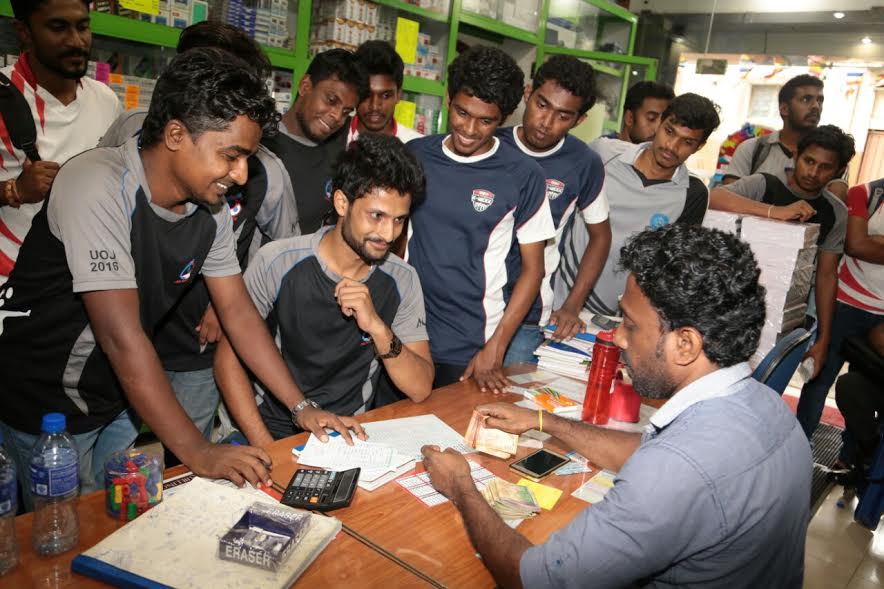 (Lanka-e-News - 05.June.2017, 4.30PM) With reconciliation and camaraderie as their goals , a group of students of the Jaffna University arrived in Colombo on the 2 nd , to gift stationeries and school equipments purchased by them to 400 students of Kukule Ganga, Molkawa Maha Vidyalaya , who fell victims to the recent floods.
These students who came to Colombo to demonstrate their magnanimity informed the chief of staff of the army and former Jaffna security Corps commander Major General Mahesh Senanayake about their objective. Thereafter Major Senanayake organized and helped them to buy the stationeries and equipments.
The students then with the assistance of the army purchased stationeries and equipments for about Rs. 500,000.00 which they had collected while in Jaffna to be distributed among 400 students in grades one to 13.Thereafter , the group arrived in Kukule ganga district , and gifted the school equipments to the students of Molkawa Maha Vidyalaya in an environment of camaraderie and bonhomie.

The Jaffna students were provided with board , lodging and transport facilities by Major General Senanayake with the assistance of the special force of the headquarters . Sri Lankan peace keeping operations training (IPSOTSL) commandant of Kokule , and Battalion Commanding officer of Kokule who is due to leave for Lebanon shortly to take up peace keeping duties rendered the necessary support.
---------------------------
by (2017-06-05 11:19:11)
We are unable to continue LeN without your kind donation.
Leave a Reply