Shame on medical profession ! Dr. Monster Naveen, secretary of GMOA leadership rowdy group attacks pro SAITM doctor !!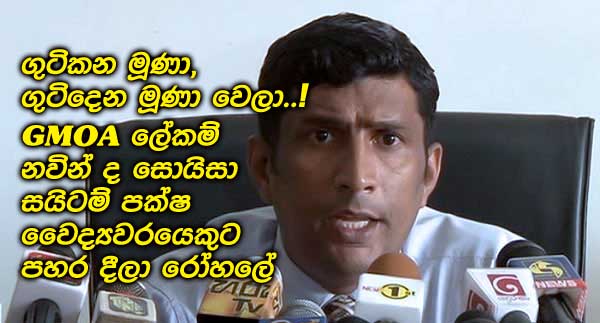 (Lanka-e-News -23.June.2017, 11.30PM) Doctor Kamal who opposed the anti SAITM view of the GMOA was ruthlessly and brutally assaulted by rowdy GMOA secretary Dr. Naveen De Soysa (best known as having a face that is only attractive enough for a pummeling) ,necessitating the victim to be hospitalized , based on reports .This incident occurred on 22nd evening during a conference held at the Colombo Foundation entitled 'end the SAITM crisis'
Kamal has expressed his opinion against the unjust stance of the GMOA on the SAITM issue during the evening tea break of the conference .Naveen De Soysa the barbaric secretary of the even more uncivilized rowdy GMOA leadership of terrorizing members, who lost his patience (naturally being a brute ) when listening to Kamal had entered into an altercation with Kamal. Barbaric Naveen has then thrown the cup of tea first at Kamal. Thereafter Naveen and Prabath a bosom pal of his , have together attacked Kamal brutally, as a result Kamal had to be admitted to the Colombo emergency ward for treatment.

Maradana Police are conducting investigations.
---------------------------
by (2017-06-24 00:09:25)
We are unable to continue LeN without your kind donation.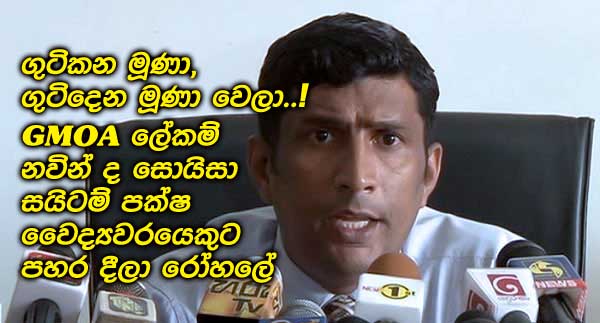 Leave a Reply