No matter how high he is taken up moron Weerawansa prefers the heavy fall : Hands over a letter to speaker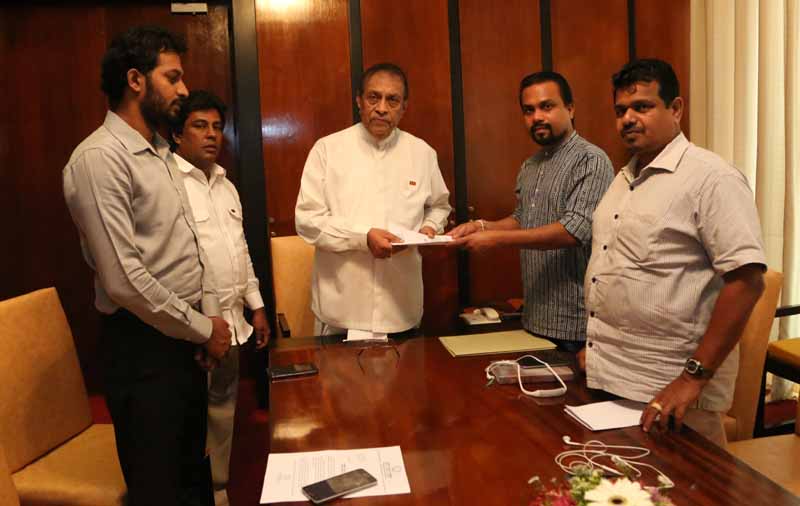 (Lanka-e-News - 22.July.2017, 11.30PM) NFF leader Wimal Weerawansa M.P. handed over a letter to the Hon. Speaker Karu Jayasuriya in parliament at about 10.05 a.m. 19th which officially conveyed the information that his party M.P.s who are representatives of the constitution formulation committee are resigning from the committee . NFF MP s , Jayantha Samaraweera , Weerakumara Dissanayake and Niroshan Premaratne were also present on the occasion .
This letter signed by NFF M.P.s Jayantha Samaraweera , Werrakumara Dissanayake , Padma Udayashantha Gunasekera and Niroshan Premaratne cited ten grounds in support of their decision.
Speaker Karu Jayasuriya speaking on the occasion pinpointed , ' being alert and making suggestions pertaining to country's decisive issues shall be appreciated. However when no document has been tabled in parliament regarding the constitution , it is appropriate if you will try not to stay aloof from it.' Weerawansa responding said , ' when arriving at this decision , the views of the party and religious prelates were specially taken into consideration.'
The speaker then explained clearly and plainly to Weerawansa who always leaps before thinking that in the future when any document is tabled in parliament , the NFF can express its views and discuss exhaustively before the constitution formulation committee when it meets because they have that opportunity.
The speaker also said , the contents of the letter handed over by the NFF today shall be studied , and a reply will follow in regard to the next course of action .
---------------------------
by (2017-07-23 00:21:27)
We are unable to continue LeN without your kind donation.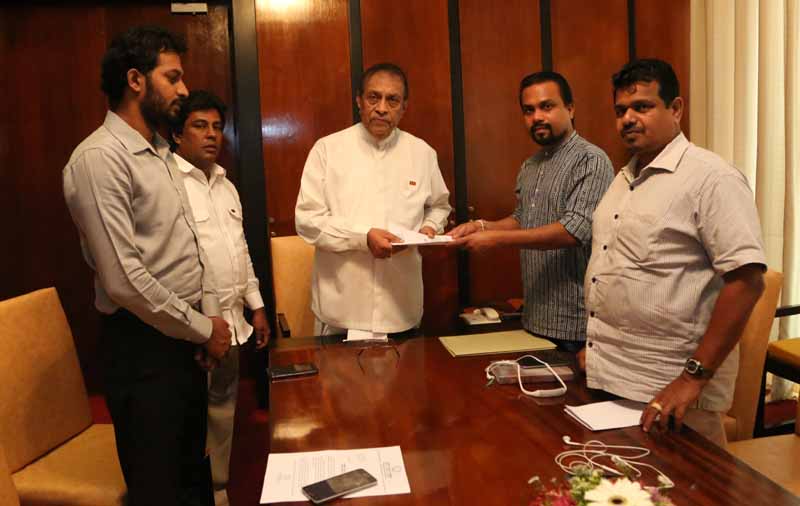 Leave a Reply