Speaker issues communique responding to claptraps of president who is liable to a two year jail sentence !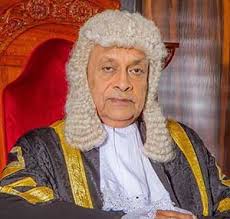 (Lanka-e-News - 05.Jan.2018, 11.30PM) It is a universally accepted fact , no sane and sensible State leader of a country compromises his/her country' s administration in his/her greed for winning at elections. Neither does he make announcements which are conducive to creating such perilous situations. Sadly however , it is only in Sri Lanka there exists a state leader –president Maithripala Sirisena alias Sillysena who indulges in such activities both in word and deed , clearly proving practically what a despicable and disgraceful leader he is by making public announcements which are directly detrimental to the country , the constitution and sovereignty of the people, solely and wholly to prop his defeated and discarded party based on his own selfish and shameless reasons. One in the series of such illustrations was ,when he made his own capricious and distorted statements on the constitution pertaining to the report of the Bond Commission appointed by himself.
Believe it or not , it is this president who on election rally platforms first challenged the party leaders including prime minister (P.M.) to hold a debate regarding the Bond Commission report in Parliament before the upcoming elections if they can. (In fact as a State leader what he ought to have done was , instead of throwing challenges from election platforms to gain cheap political plus points , officially informed the speaker and the P.M. about it ,for which there is no bar) .
Based on the challenge , the P.M. and the opposition chief whip requested the speaker to call for a debate on the 8 th. Accordingly the speaker summoned the party leaders and the Elections Commission , and decided 6 th February as the suitable date for the debate. Nevertheless this villainous State leader Sillysena at media briefings again insulting the constitution declared , this 'debate on the 6 th is an eyewash' , and conducting a debate for a few hours serves no purpose.
While his own party representatives had said they would participate ,this silly president , no wonder whose pet name is now Sillysena publicly degrading the constitution at media briefings went on to launch a barrage of criticisms which not only provoked the ire and wrath of the people but also undermined their faith in the government, thereby precipitating a crisis.
Going by the (mis)conduct and stupid attitude of president Sillysena , it is very evident , what Sillysena wants to portray before the people though in vain is , he is clean and sinless, and glorify himself as 'I am pure,' and a hero (despite being a confirmed villain) among fools .
Indisputably , the offensive conduct of the president is liable to a punishment of two years in jail under section 10 of the Penal code. An individual who shows disrespect to or harbors a grudge or provokes hatred against a government that is legally appointed is liable to punishment under section 10 of the Penal code. Besides, it does not state anywhere , he/she is exempted because he/she is a president or a state leader .
In any event , ignoring the crisis , the speaker issuing a further media communique had said , there are no objections on the side of the party leaders to selecting another date to conduct a debate on the issues revolving around the subject after the conclusion of the debate on the 6 th.
---------------------------
by (2018-02-05 20:13:21)
We are unable to continue LeN without your kind donation.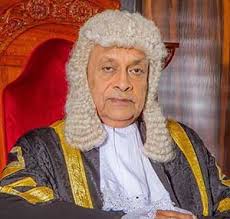 Leave a Reply