90 signatures already for motion of confidence favoring P.M. ! 15 more abroad !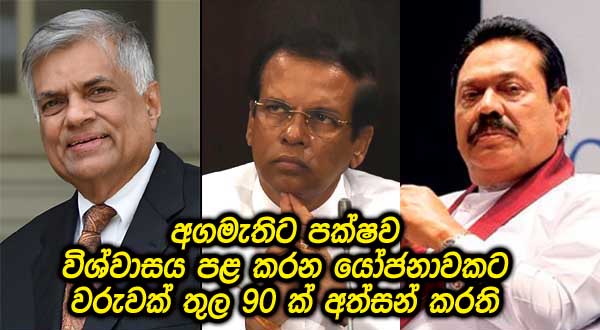 (Lanka-e-News - 23.March.2018, 11.45PM) Over 90 signatures were collected with ease by 22nd evening in respect of the motion of confidence in favor of prime minister (P.M.) Ranil Wickremesinghe ! This was far in excess of the 55 signatures collected with great difficulty for the no confidence motion against the P.M. by the Alliance which had been handed over to the speaker .
The collection of signatures for the motion of confidence took place when the UNF party the most powerful force within the government met today. The signatures were taken before Minister Rauff Hakeem the leader of SLMC party which is with the UNF , and minister Bathiudeen , as well as leaders of other parties which are with the UNF , including Digambaram , Mano Ganeshan , and Champika Ranawake .Ministers Rajitha Senaratne and Mangala Samaraweera who crossed over from the SLFP to the UNF were also seen actively and dedicatedly collecting the signatures.
Range Bandara who is the center of controversy was not present at the meeting because he has gone overseas. Naveen Dissanayake too was absent because he had some other commitments. As 15 ministers and M.P.s of the UNF are abroad on tours , the latest message was conveyed to them too.
Maithri's group of ministers in the government , namely S.B. Dissanayake , Dayasiri Jayasekera , Susil Premajayantha and Thilanga Sumathipala who were in the vanguard of the no confidence motion , and were bragging about it had never attended parliamentary sessions since as though they were drowned in its backwash. Deputy speaker Sumathipala the bookmaker who fattens on the despair of his punters has also never sat in the speaker's chair until today , despite the fact he is one who longs to sit in it and conduct proceedings.
Interestingly until now , the president has not taken any action against the ministers of his for signing the no confidence motion against the P.M. while holding ministerial positions within the government . In addition , he had not even signed the gazette notification which was to be signed on the 22nd , relating to the new ministerial tasks of the UNF ministers recently appointed. Strangely and uncaringly he left for Pakistan.

The no confidence motion is be taken for debate on the 4 th of April and voting is to be taken that same night.
Meanwhile the JVP said , they will be voting with the Rajapakses against the P.M.
---------------------------
by (2018-03-24 02:45:21)
We are unable to continue LeN without your kind donation.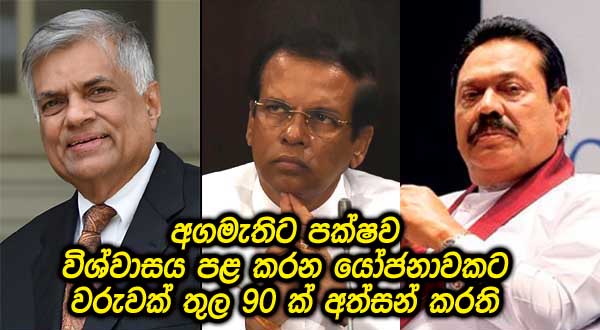 Leave a Reply