Gamarala's 16 ministers (serpents) scorned and spurned by one and all thrown out finally !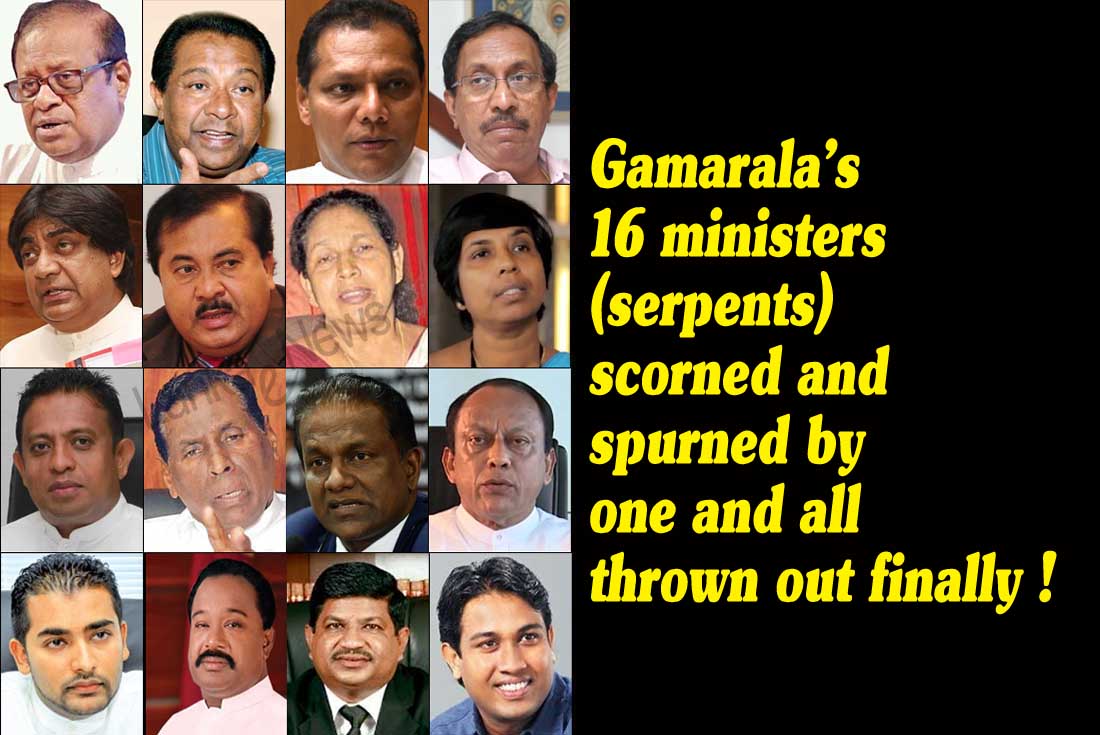 (Lanka-e-News - 12.April.2018, 8.00PM) President Gamarala has on the 11 th finally concurred with his 16 disdainful ministers (serpents) who voted in favor of the recent no confidence motion against the government and the Prime minister, in their decision to resign from the government and sit in the opposition . These ministers who earned the disgrace and displeasure of the entire country could not any longer cling on to the ministerial perks and privileges in the face of the monumental opposition that is being mounted against them by one and all.
At the SLFP meeting on the 11 th this final decision was reached, and with effect from midnight yesterday (11) , the 16 ministers who committed the worst villainy and betrayal can no longer be with the government. However they have said , while being in the opposition they will be supporting president Gamarala. In any event , needless to say this discarded group had been acting according to Gamarala Sillysena's instructions. In the end it is this group of ministers who got thrown out after being labeled 'serpents and villains', while Gamarala the notorious schemer is wallowing in others' miseries while still glued to his presidential seat.
The group of ministers and the deputy speaker who earned the epithets 'serpents' and 'villains' are as follows :
Cabinet ministers
Susil Premachandra , Dayasiri Jayasekera, Anura Priyadharshana Yapa, W.D. J. Seneviratne, Chandima Weerakody and S.B. Dissanayake.
State ministers …
Lakshman Yapa, Dilan Perera , Sudhashani Fernandopulle, Susantha Punchinilame and T.B. Ekanayake
Deputy ministers…
Sumedha G. Jayasena, Anuradha Jayaratne, Tharanath Basnayake and Lakshman Vasantha Perera.
And Deputy speaker …
Thilanga Sumathipala
It is worthy of note , S.B. , Dilan and Lakshman Yapa were defeated at the last parliamentary elections and discarded by the people. Yet it is Gamarala for inscrutable and abominable reasons got them into parliament through the national list.
As the few who are remaining in the SLFP consequent upon this exit cannot fill all the vacancies , discussions are in progress to grant some of those posts to the UNF , based on reports reaching Lanka e news.
---------------------------
by (2018-04-12 15:59:21)
We are unable to continue LeN without your kind donation.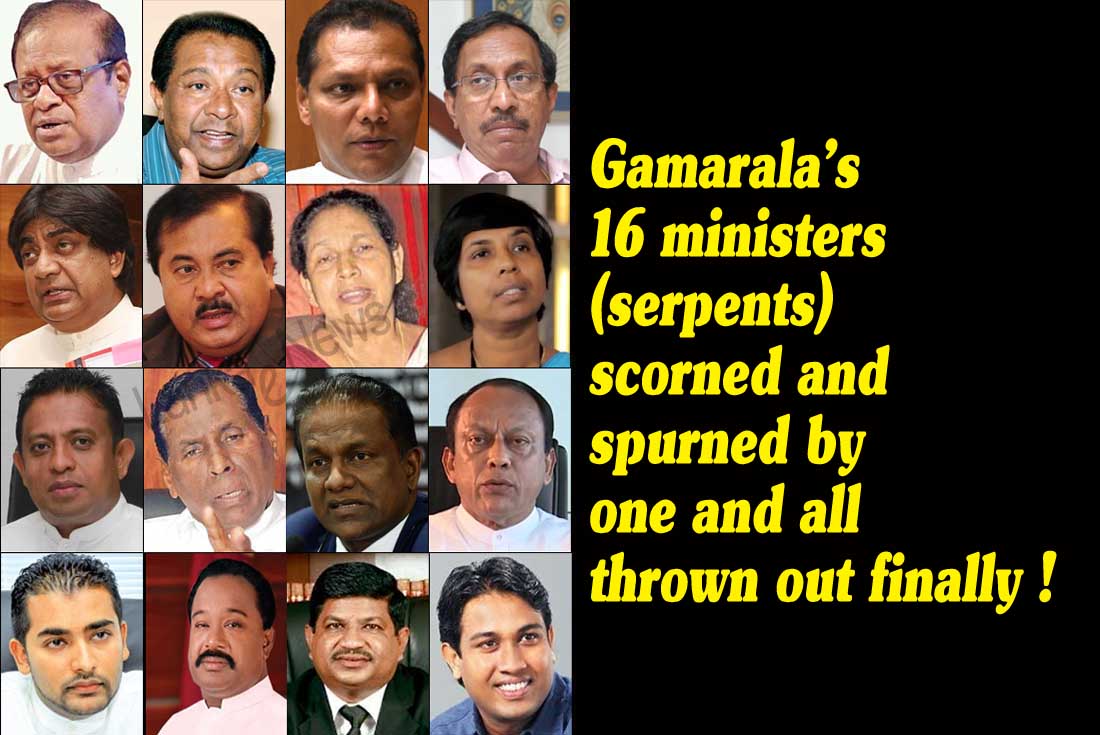 Leave a Reply