A Sri Lankan nutritionist among the ten dead run over by a Van driven by a misogynist in Toronto !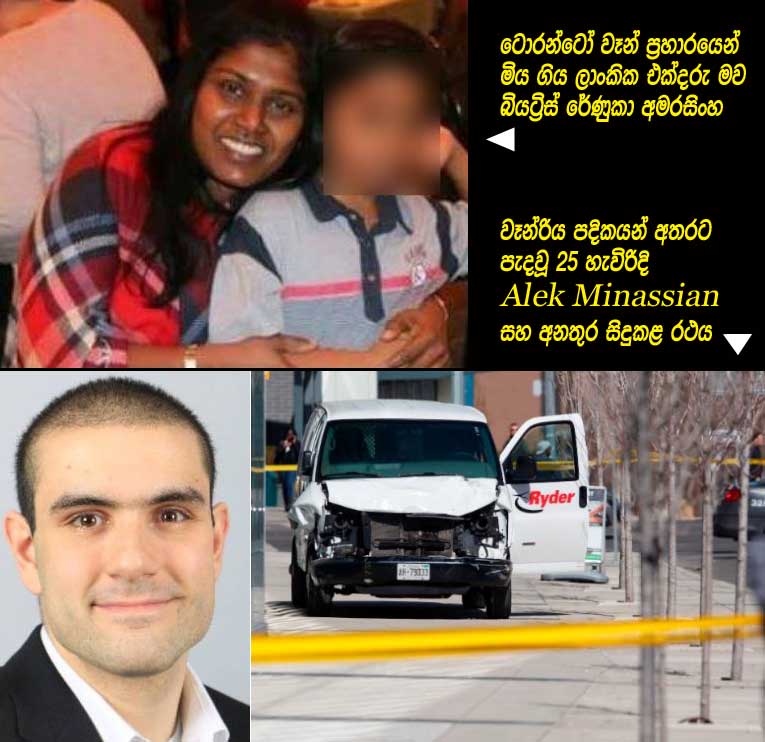 (Lanka-e-News - 26.April.2018, 8.00PM) Among the ten who died following a Van ploughing into a crowd of pedestrians in Toronto , Canada , is Brightus Renuka Amarasinghe a Sri Lankan born mother of one child residing in Canada, according to a communiqué issued by Sri Lankan (SL) Consul office in Canada . The van was driven by a mentally deranged 25 years old youth.
This tragedy occurred on the 23 rd at 1.30 p.m. Canada time. Canadian authorities have revealed that Renuka is a mother of a 7 years old son.
The SL Consul has discussed with the chief prelate of the Toronto Maha Viharaya Ven. Ahangama Rathnasiri Thera and Sri Lankans residing there as regards the performance of the funeral rites of Renuka , after the Canadian authorities have finished with their routine inquiries in this connection.
Canadian media reports disclosed 46 years old mother Renuka lived alone . Toronto district school board confirmed Renuka was employed under its board as a nutritionist since 2015. In a notification issued by the school board, the teachers and students had expressed their condolences over her death.
25 years old Alec who caused the death of ten persons and injured 13 others has been confirmed as suffering from a mentally derangement .There were in his facebook , fans who were disciples of the gruesome murderer who recently committed mass murder in America. The accused is now under arrest.

---------------------------
by (2018-04-26 14:34:42)
We are unable to continue LeN without your kind donation.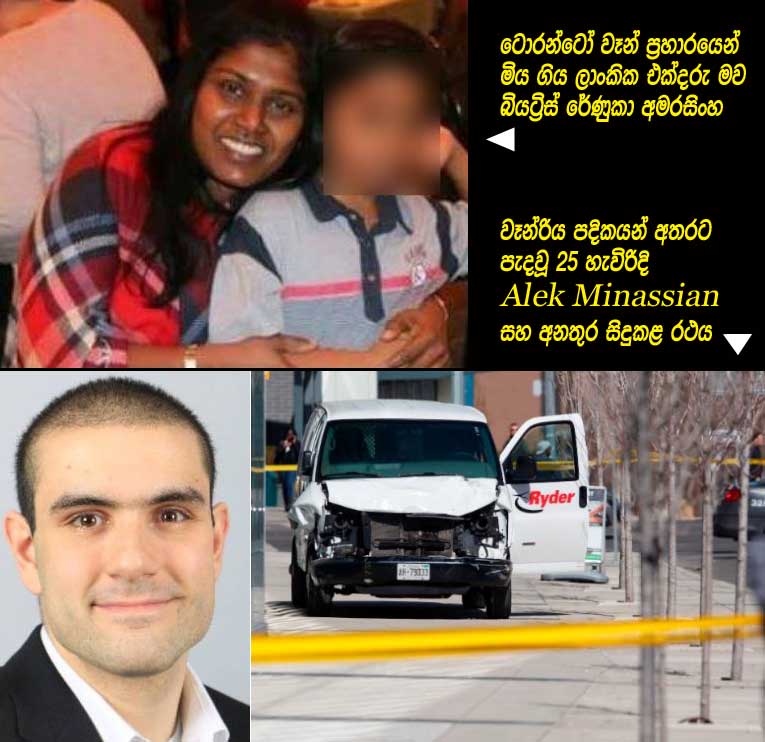 Leave a Reply