Sirisena officially requests UNP to make him common candidate again at presidential elections 2020- Outcome of discussions…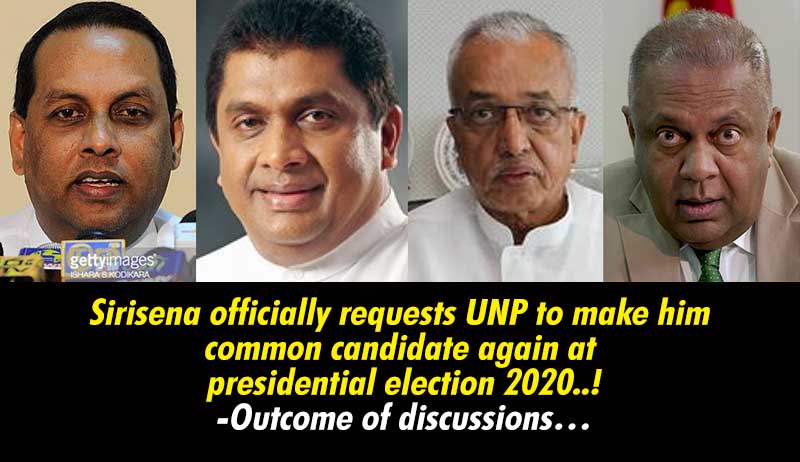 (Lanka e News -03.Oct.2018, 11.30PM) The incumbent President Palewatte Gamaralalage Maithripala Sirisena has made an official request to the UNP to extend its support to him to field as the common candidate at the 2020 presidential elections , based on reports reaching Lanka e News.
The official representatives sent by the president to hold discussions in this regard are UPFA secretary cum fisheries minister Mahinda Amaraweera and and State minister of finance and mass media Lasantha Alagiyawanna . The two representatives from the UNP appointed in this connection by prime minister Ranil Wickremesinghe are Foreign investment minister Malik Samarawickrema and Finance plus mass media minister Mangala Samaraweera.
It was while the president was in New York to attend the UN general assembly , the first round of this discussion was held .The UNP representatives have clearly told, following the attacks launched by the president during the entire past on the UNP and its leadership which were responsible to put him on the pedestal of power , , he has created an environment which makes it impossible for them to go before the UNP members and explain this.
The president's representatives Amaraweera and Alagiyawanna have countered that by revealing , when the president recently went to Hambantota , the people's representatives- UNP provincial council and pradeshiya sabha members met and requested the president to contest again at the presidential election , and that they assured they would extend their support to the president.
The two UNP representatives who did not accept their view had said, if a presidential election is to be held without the 20 th amendment being implemented , definitely the UNP will be fielding a UNP candidate.
The discussion ended without any decision being taken , and a date for another discussion had also not been fixed.
It is a strange quirk of fate , Mangala Samaraweera who moved heaven and earth to promote Sirisena as the common presidential candidate at the last elections is now compelled to reject him as presidential candidate at the next election. Moreover , Sirisena could choose as his representatives for this discussion only two individuals who worked openly and left no stone unturned to defeat Sirisena at the last elections. It is also a pity the incumbent president is in such a dire and hopeless situation that he was unable to enlist even Duminda Dissanayake who worked for him with heart and soul at the last election to represent him at the recent discussion. It is hoped at least now the president will realize he is the architect of his own misfortune.
Sources close to the president disclosed , after learning of the UNP view , president Pallewatte Gamaralalage Maithripala Yapa Sirisena following his return from New York is determined to employ his full force to launch attacks on the P.M. while having also decided to somehow win over Flower Bud leader Basil Rajapakse to his side through the Gotabaya group by exerting pressures.
The president has told with his own mouth 'I shall not allow UNP to win , and I shall bulldoze Ranil.'
The masses are anxious to learn how a double tongued double faced leader who is precariously clinging on to a meager 4 % vote base is going to bull doze a leader who has a 35% to 40 % minimum vote base.
---------------------------
by (2018-10-03 22:08:19)
We are unable to continue LeN without your kind donation.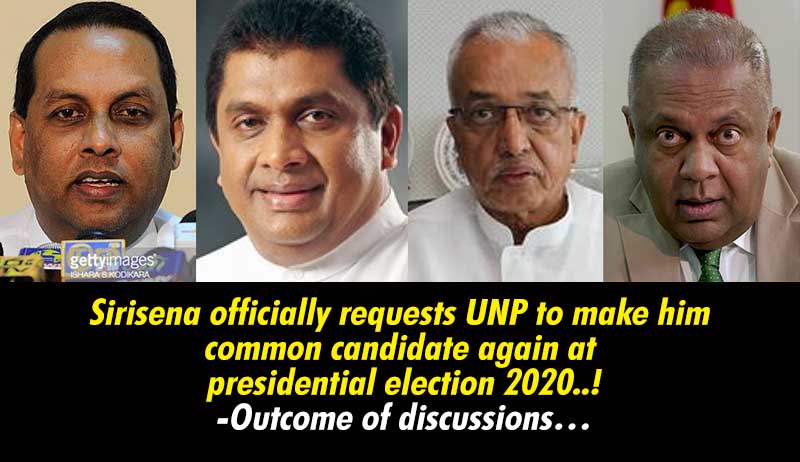 Leave a Reply