Defense secretary of MARA-SIRA junta is a drug dealer! Evidence with photos-Will commanders abide by his orders ?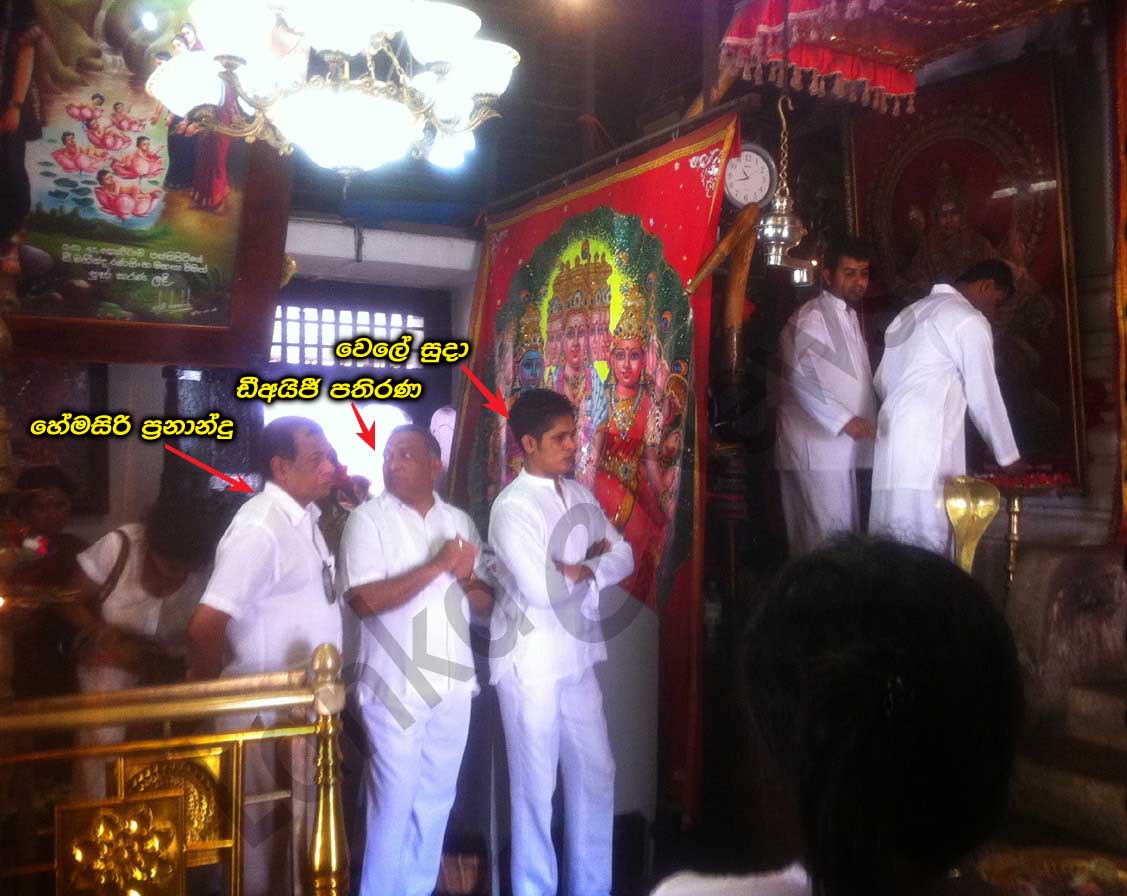 (Lanka e News -03.Nov.2018, 5.00PM) Believe it or not , the MARA –SIRA unconstitutional junta has appointed Hemasiri Fernando a notorious earner of illicit income who had close dealings with the most leading heroin magnates as their new defense secretary.
Hemasiri has lastday issued an illegal order to the commanders of the three forces to clear the Temple Trees. The commanders should think not twice but thrice before taking action on an illegal order given by a drug baron
It was infamous Hemasiri Fernando misusing his powers of the Olympics who smuggled in a quantity of heroin of the drug magnate Wele Sudha , and the one who gave protection to it was DIG Pathirane . After the conclusion of the deal , the troika – Hemasiri ,Wele Sudha and Pathirane did a pilgrimage to Kataragama to redeem the vow they had kept to successfully conclude the operation they masterminded. The photograph herein reveals all.
Lanka e news always first with the news and best with views when espousing and exposing the truth come what may , published this photograph first time in November 2016 . The good governance government did no investigation into this .
During the tenure of office of ex president Chandrika Bandaranaike too in 2005 when DIG T.A. Anandaraja attended the Birthday bash of the daughter of drug dealer Augustus Jesudasan ( brother in law of another drug tycoon Mohomed Shyam ) the Divaina newspaper published the photograph which led to Anandaraja to lose his job. On that same day a photograph depicting another infamous drug dealer Wele Sudha with Hemasiri too , but he managed to continue in his post somehow without any hindrance .
In the end , today it is this drug dealer who has become not only the chief of staff but also the new defense secretary .Instead of incurring the wrath he is receiving the blessings of MARA –SIRA junta . Whither Sri Lanka !
---------------------------
by (2018-11-03 11:29:42)
We are unable to continue LeN without your kind donation.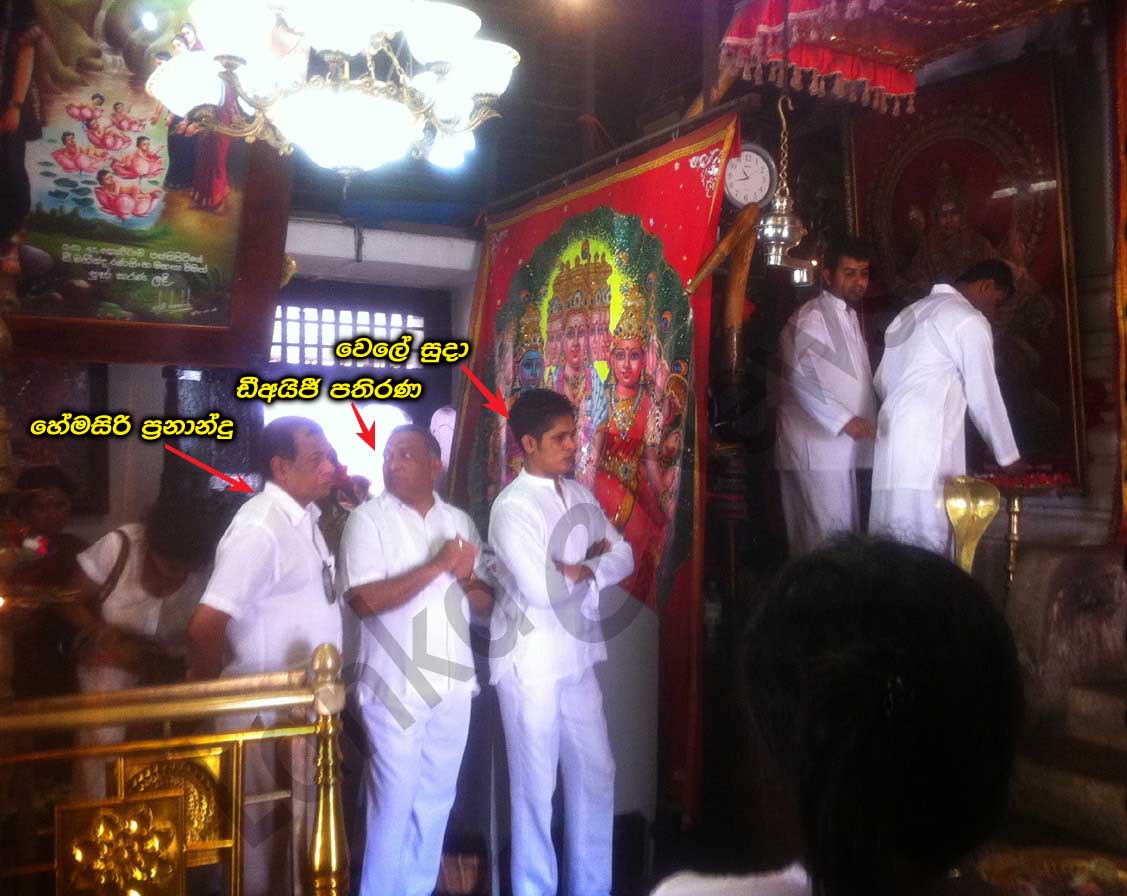 Leave a Reply