Sri Lanka's $550 Mn Footwear and leather sector tributes Industry Minister for the first time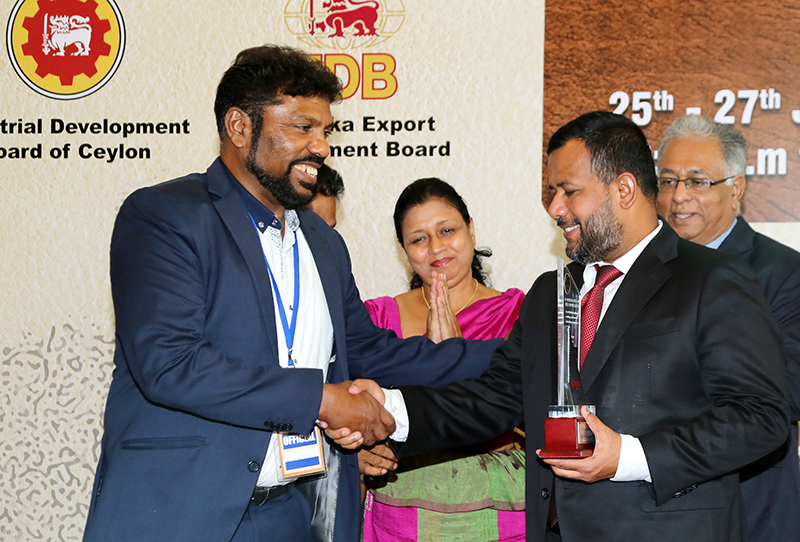 (Lanka e News -29.Jam.2019, 9.40AM) For the first time in the history of Sri Lanka's US $550 Mn footwear and leather sector, the industry has come forward to felicitate the Cabinet Minister in charge of it for "invaluable support and services" that he rendered towards its success.
· "Minister Bathiudeen helped bring SL footwear & leather to exports levels"-SLFLPMA's Nimalasiri
· Exports surge by 300% in the 2008-2018 decade
· 2018 SL footwear & leather exports at $ 118 Mn
"Minister Bathiudeen made special efforts to resolve issues faced by Sri Lankan industrialists and supported to transform the footwear and leather sector to be a competitive, export-standard segment" said the President of Sri Lanka Footwear and Leather Products Manufacturers Association (SLFLPMA) P.G.D. Nimalasiri on 27 January. SLFLPMA's Nimalasiri who awarded the industry's felicitation to the Minister of Industry and Commerce, Resettlement of Protracted Displaced Persons & Cooperative Development Rishad Bathiudeen on 27 January at the 11th Footwear and Leather Fair 2019 in Colombo, added: "Minister Bathiudeen has rendered invaluable support and services to the footwear and leather sector by bringing in anti-dumping regulations, introducing surcharges for imported footwear parts. He increased the import cess for such parts from Rs 300 to 600 and the local manufacturers were promptly safeguarded and supported to transform the sector to a competitive, export-standard segment. He also resolved issues faced by our leather tanners and is considering the establishment of a special leather industry and tanning zone. He has initiated Sri Lanka's first ever footwear and leather training course series with SLITA under the Industry Ministry. Footwear and Leather Products Industry is Rs 100 Billion sector and has great potential in years to come. The footwear and leather sector operators therefore wish to felicitate him today for his invaluable support and services rendered as Sri Lanka's Cabinet Minister of Industries."
Sri Lanka's footwear and leather sector employs around 300,000 and according to SLFLPMA's President Nimalasiri, its annual production is estimated at around US $ 550 Mn (Rs 100 Billion). It's among the leading forex-saving industries in the country. The sector involves all scales of Lankan operators. According to the Export Development Board (EDB), its exports have surged by 300 percent in the ten year period of 2008 to 2018. In 2018, its exports totalled US $ 119 Million. 48% of it were bought by Vietnam and 16% by the UK. Around US $ 900,000 of Lankan footwear were also bought by the US (2018). The Industry Ministry has been supporting the Footwear and Leather exhibition series for the last ten years, investing almost Rs 28 million aimed at image building to advance in its long term export efforts.
The Footwear and Leather Fair series by the Sri Lanka Footwear and Leather Products Manufacturers Association (SLFLPMA), is organised in collaboration with the Centre for the Development of Leather Products and Footwear of the Industrial Development Board (IDB) of Ministry of Industry and Commerce with Sri Lanka Export Development Board (EDB), and several other industry organisations.
---------------------------
by (2019-01-29 04:06:02)
We are unable to continue LeN without your kind donation.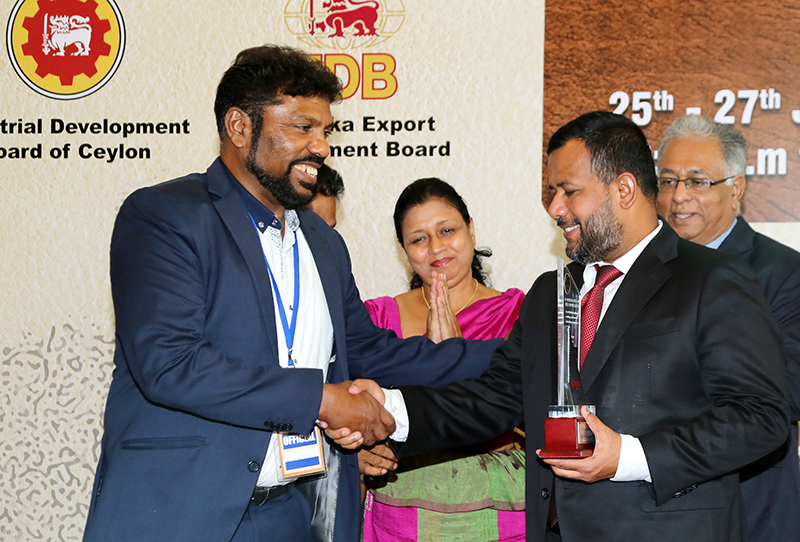 Leave a Reply