Historic Step by 5 MPs - Asset Declarations made Public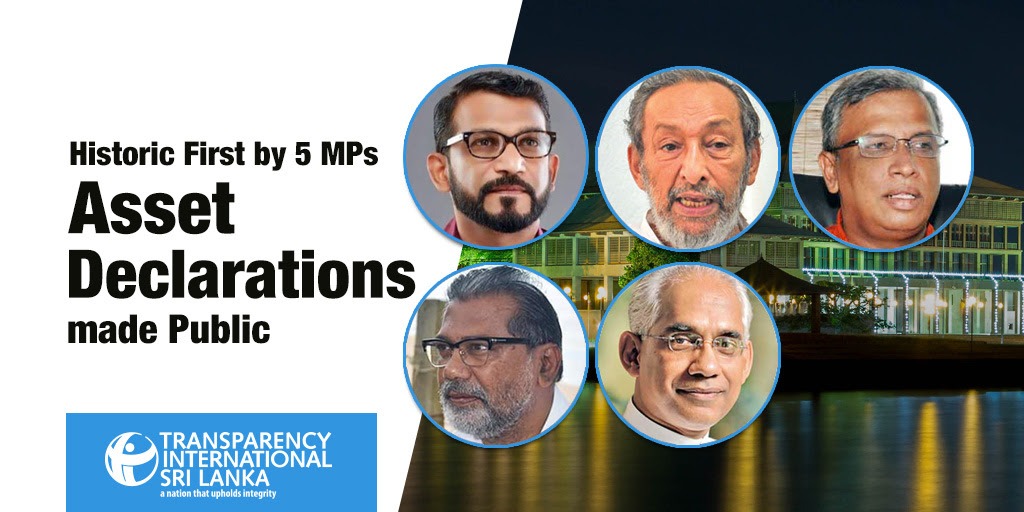 (Lanka e News - 01.March. 11.30PM) A group of 5 members of parliament from across party lines came together today to publish their declarations of assets and liabilities in the public domain. The five MP's who came forward to take this step towards changing the political culture of the country were, Hon. Tharaka Balasuriya, Hon. Vasudeva Nanayakkara, Hon. M.A. Sumanthiran, Hon. Vidura Wickramanayake and State Minister Hon. Eran Wickramaratne.
Transparency International Sri Lanka has campaigned for many years to bring this information into the public domain, believing that greater openness by public representatives increases trust and ensures stronger accountability. The asset declarations can be accessed on www.tisrilanka.org/MPassets
Speaking at this historic occasion, TISL's Executive Director Asoka Obeyesekere said, "We commend the bold step taken by the five members of parliament to submit their asset declarations to the people. Whilst this marks a significant milestone in the campaign to bring politicians' asset declarations into the public domain, we also hope that this step will encourage other public representatives to recognise the unquestionable public interest that is served by disclosing this information"
Obeyesekere added, "This will help open Parliament to the people and promote a culture of transparency and accountability, further bridging the gap between the people and their representatives. It has been TISL's longstanding position that putting information in the hands of the people is the key to enhancing governance in Sri Lanka".
---------------------------
by (2019-03-02 02:30:56)
We are unable to continue LeN without your kind donation.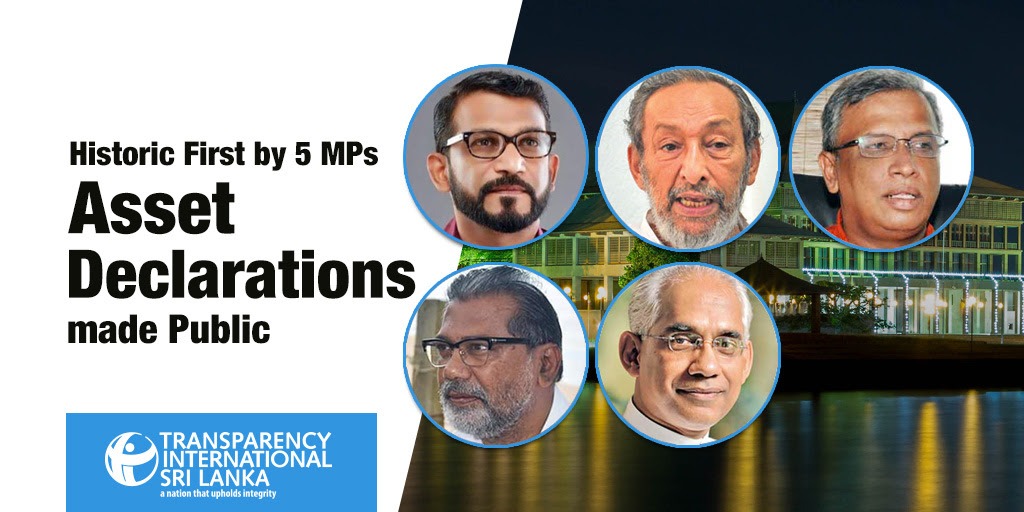 Leave a Reply