The real facilitator to the Wellampitiya bomb factory is not Bathiudeen but president Gamarala! Read the proof letter !!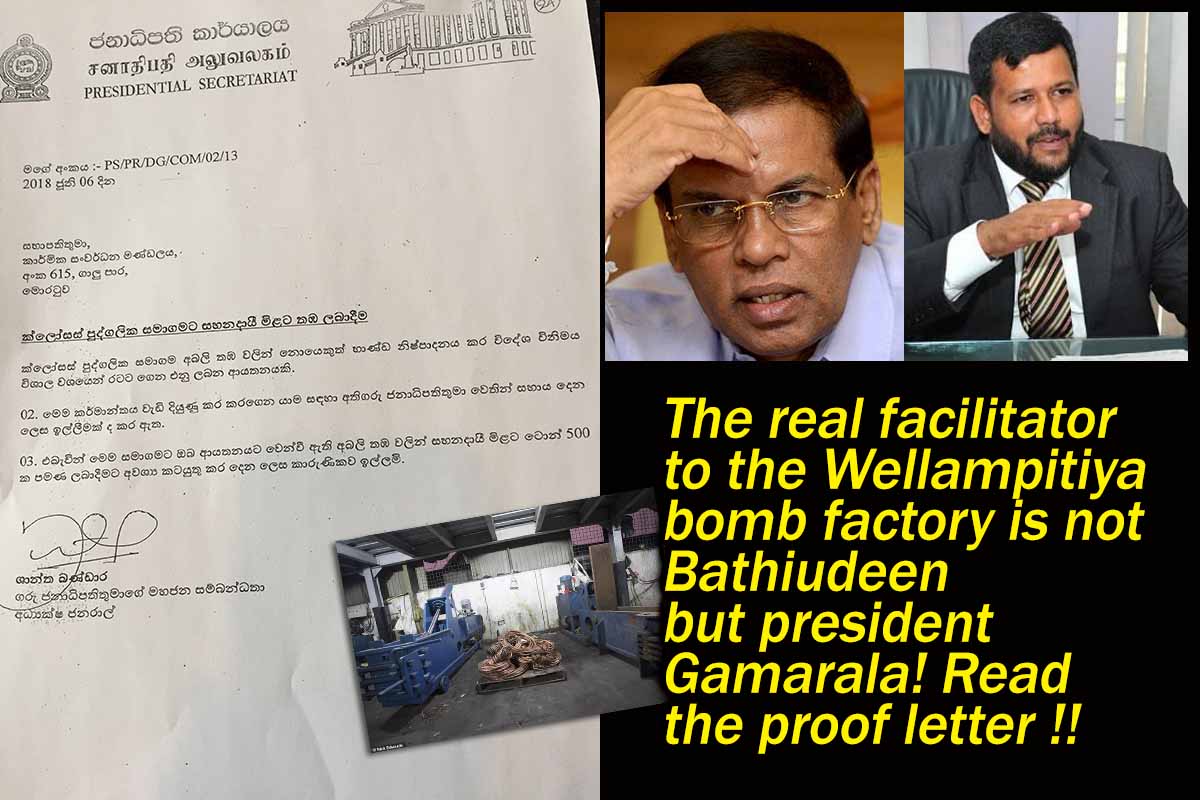 (Lanka-e-News -13.May.2019, 7.30PM) Although there were allegations against Minister Rishard Bathiudeen for supplying tons of copper to the millionaire businessmen Inshaf Ahmad's factory Closures Pvt Limited at Wellampitiya, who detonated a suicide bomb at the Kingsbury Hotel in Colombo, it was revealed that it was President Pallewatta Gamarala who has insisted minister Bathiudeen to supply tons of copper to the suicide bombers copper factory.

Public relations director general Shantha Bandara of president Gamarala has sent a signed letter dated 6th June 2018 to the chairman of Technical Development Board (under minister Rishard) to supply 500 tons of scraped copper for a concessionary rate to the above factory.

Lanka e news has no personal agenda o white wash minister Bathiudeen but it is our duty to reveal that the public that the alleged person for the disaster is not Bathiudeen but president Gamarala.

Although president Gamarala was the real supplier to the bomb factory, he covered that and exposed Bathiudeen as the offender to the public because it was the president who has said Bathiudeen to leave the country. President who has called Bathiudeen and said, he has lots of pressure to arrest him, therefore to leave the country for few days. Since he cannot deny the request of the president minister Bathiudeen has left the country without telling even the premier. Now the whole country assumes that Bathiudeen left the country in fear that he supplied copper to the bombers factory. One can comprehend the treacheries and unpatriotic conduct of president Gamarala.
Translated By Robinhood
---------------------------
by (2019-05-13 14:04:05)
We are unable to continue LeN without your kind donation.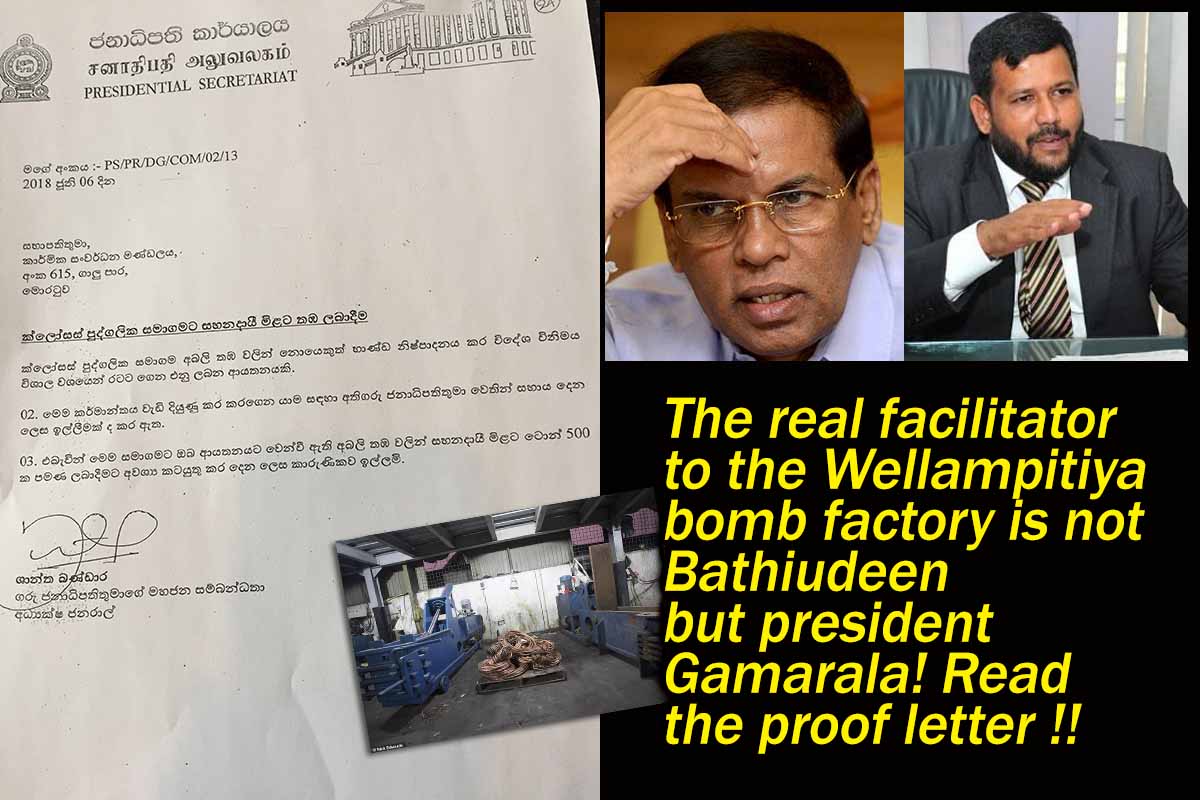 Leave a Reply