A punishment transfer to a police officer who ranked third in the CID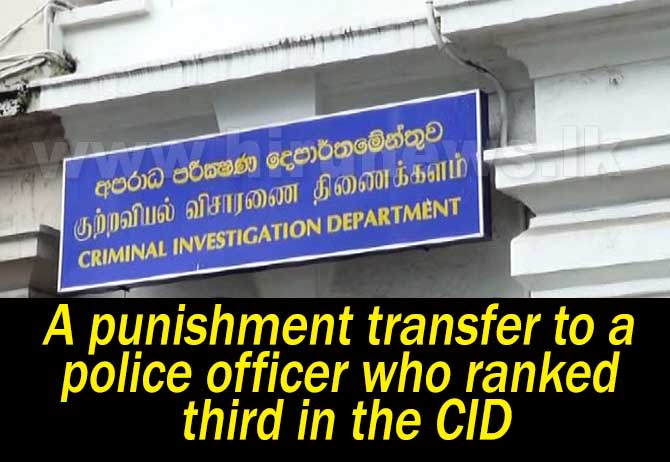 (Lanka-e-News -02.Dec.2019, 11.30PM) Pointing out the disasters if a dictator comes to power in a third world country what happens to the independent commissions, has proven with the recommendations of the national police commission, the Assistant Superintendent of Police B.S, Tissera who is considered as the third higher ranking officer of the CID has been transferred to the Police Field Force Headquarters with immediate effect.
This transfer has been given by the Acting Inspector General of Police C.D. Wickremaratne with the approval of the National Police Commission with effect from yesterday 1st.
ASP Tissera is an independent honest police officer who was attached to the special investigation unit of the CID for the investigation of group robberies. Many controversial investigations such as the murder of student Vidya of Jaffna, murder of journalist Lasantha Wickramathunga, the abduction of journalist Keith Noir, enforce disappearance of journalist Prageeth Ekneligoda, Rathupaswala clash, Dr. Shaffie's case, the abduction of 11 students and Gotabaya Rajapaksa's dual citizenship case were investigated under him.
Following Gotabaya's sworn in as the president, OIC Nishantha Silva who was working for the CID fled the country to Switzerland last 24th seeking political asylum. Subsequently director CID Shani Abeysekara was transferred to Galle as the personal assistant to a DIG in Galle.
Many in the Police Department as well as law-abiding citizens were worried about Shani Abeysekera's demote and transfer
Later, henchmen of Mahinda Rajapaksa, a senior SSP W. Thilakarathne was appointed as the director CID who has no experience in criminal investigations.
Subsequently, 704 police detectives attached to the Criminal Investigation Department were issued illegal injunction orders preventing leaving the country. Such an order can be made only by a court order but the order was issued by the Secretary of Defense. In what way is this scenario different from the 'witch-hunt of intelligence officers' that the Rajapaksas vociferated in the opposition as a mantra?
In this backdrop, Assistant Superintendent of Police B.S. Tissera who was conducting several investigations been transferred. Several other officers of the CID may also be transferred in the future. The Criminal Investigation Department will be transformed into an investigative agency, as the Rajapaksas wish. The Criminal investigation department is undoubtedly going to be a department which would say that "Thajudeen died in an accident."
---------------------------
by (2019-12-03 10:39:45)
We are unable to continue LeN without your kind donation.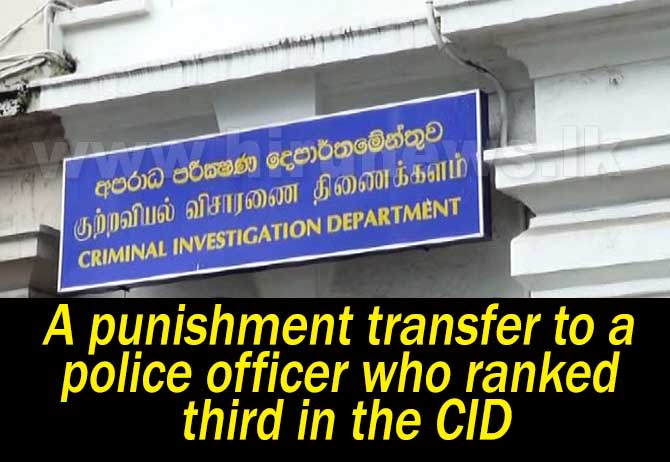 Leave a Reply