Gota's impotent government remands Rajitha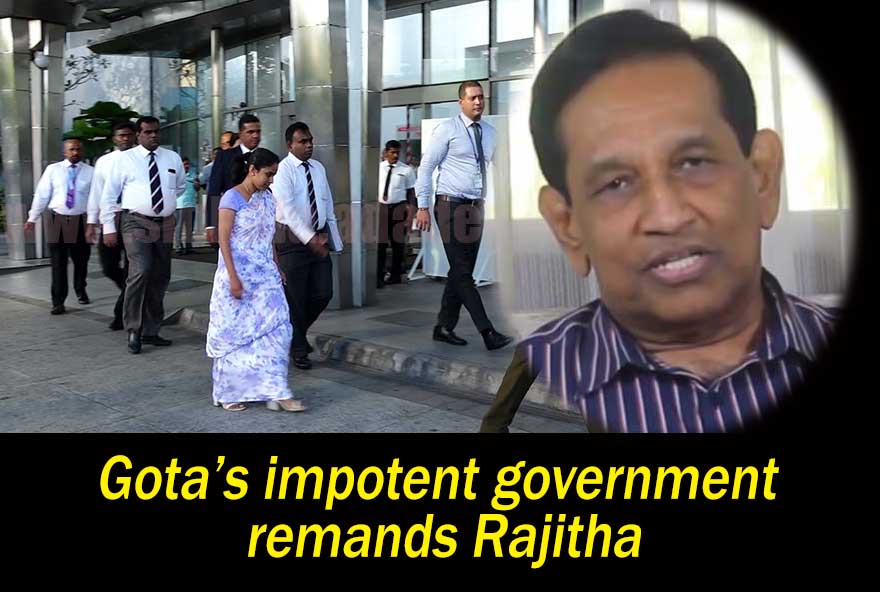 (Lanka-e-News -27.Dec.2019. 11.35 PM) Gota's impotent government unable to bring down prices of essential foods hunted the former health minister Rajitha Senarathna by remanding him until 30th of this month, ordered the Colombo additional magistrate Shalani Perera today 27th. She gave this order when she visited Lanka hospitals following her observation visit to Lanka hospitals where Rajitha is getting treatment.
Currently Rajitha is undergoing treatment under the custody of prison authorities.
Dr. Umashankar of the Lanka Hospital's Cardiology Unit said that Rajitha is suffering from stress, trauma and hypertension and therefore needed to be treated at the hospital.
Gota's underworld monks had told Derana TV that it would file a complaint against Dr. Umashankar for making false reports.
After the independence of Sri Lanka, there was no minister of health who did as much as Rajitha for the free health service. He was able to pass the pharmaceutical Act, which was unable to pass for many decades due to the pharmaceutical mafia. He issued free stents for patients which were many hundred thousand's. He challenged the pharmaceutical mafia and reduced the prices of medicines. He was awarded the "Suwapathi" award for his immense service to the public.
Gotabhaya who is unable to do any such thing in public service has come forward to hunt down Rajitha.
The two people who appeared exposing the white van abduction too has been remanded for giving false statements during the media communiqué. However no law has been enforced against GMOA Dr. Padeniya for stating that the country is going to get divide for three by building a wall amid the country according the MMC agreement.
Rajitha Senarathna's media secretary lawyer Malith Wijenayakee too has left the country fear of his life.
---------------------------
by (2019-12-29 02:08:56)
We are unable to continue LeN without your kind donation.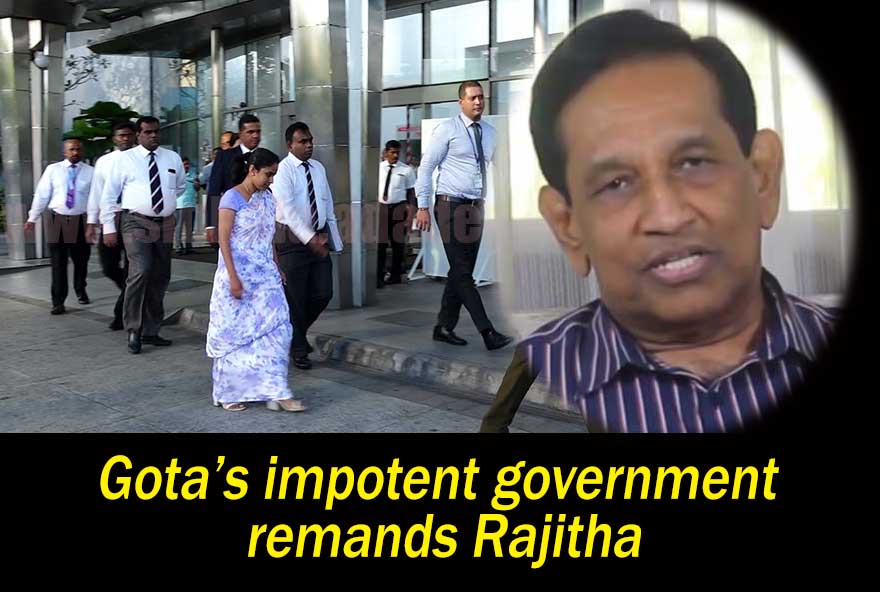 Leave a Reply