Revenge beyond the limits of the law against Ranjan ..?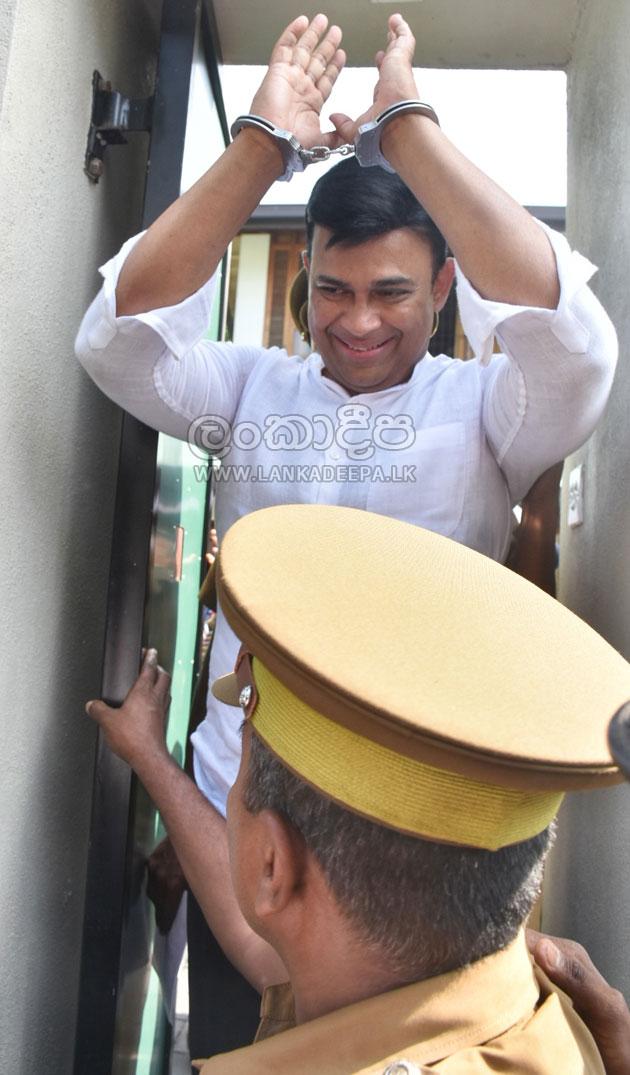 (Lanka-e-News - 16.Jan.2020, 11.30PM) Ranjan Ramanyake who was arrested 15th under the section 111 d (2) for influencing judges Padmini Ranawaka (retired), Gehan Pilapitiya and Dhammika Hemapala, was produced before the Nugegoda chief magistrate Wasantha Kumara and the latter was remanded till 29th of this month. Further he will be forwarded to the government analyst on the 23rd for a voice test.
For the sake of his freedom, Ranjan's argument was that he did not speak to anyone but they have spoken to him. He said what he said was bitter truth.
Ranjan's lawyers Wasantha ranasinghe, Udul Premarathna and Asha Kahawatte argued that Ranjan has never given those cudi conversation clips to the media, therefore to investigate who released those voice clips to electronic media and it is wrong to punish Ranjan.
On the other hand, the lawyers argued that he could not be arrested without confirming whether the voice was of Ranjan's own voice and that of the same judges.
Attorney at law Dileepa Peiris, appearing on behalf of the Attorney General, said that he had received statements from the heads of four media institutions, they had accepted it was Ranjan's voice. Dileepa Peiris said Ranjan was a famous person and his voice was well known in Sri Lanka. Peiris said that one of the judges who had spoken to Ranjan was a contemporary of him, therefore he knew his voice.
One senior police officer, three judges and an anti corruption officer has conversations with him and if any officers has spoken to him in such a manner, all officers voices would be tested and the law would be enforced against them irrespective of their status.
Attorney Dileepa Peiris told a strange story. That is, when the police went to Ranjan's house with the warrant for his arrest, he was sitting on the ground floor, applying perfume, exercising and recording the proceedings live on Facebook and that was insulting the courts. Dileepa Peiris said a separate investigation would be conducted into the matter.
It is the duty of attorney Dileepa Peiris to show in any legal books, is there any procedures followed by a person when the police go to arrest him.
However it appears that the law is reaching beyond its limits to take revenge against him because the attorney general has ordered to start an investigation against Ranjan's lawyer Asha Kahawatte. It is to fear the lawyers who are appearing for Ranjan.
Meanwhile the judicial services commission with immediate effect has decided to suspend the duties of Baddegama magistrate Dhammika Hemapala who had a discussion with Ranjan at the late Karlo Fonseka's residence. Reports reaching us conform that the JSC is going to take a decision against the Elpitiya high court judge Gihan Pilapitiya. However Gihan Pilapitiya has complained the JSC about the influences made to him.
The attorney general has ordered the Colombo crime division to take statements from the judges who has spoken with Ranjan.
Meantime reports reaching is conforms that Ranjan who is in remand custody has neither gone to the prison hospitals nor taken any food outside and taken any pillows and mattresses.
---------------------------
by (2020-01-17 09:46:44)
We are unable to continue LeN without your kind donation.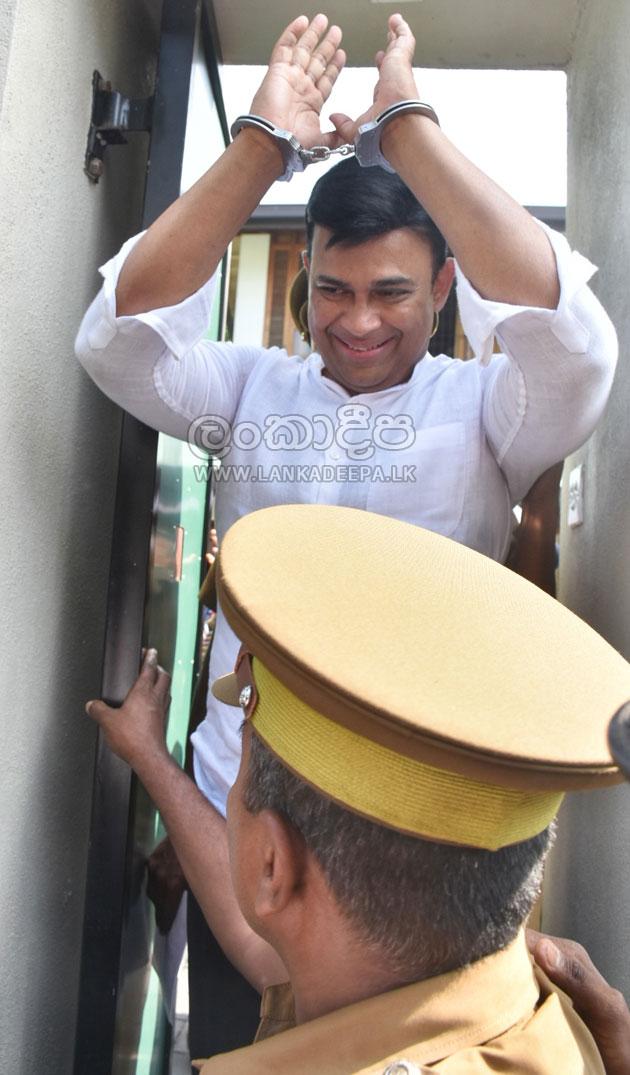 Leave a Reply