Gota's witch hunt government targets Judges, Judge Gihan Pilapitiya who locked up Gotabaya arrested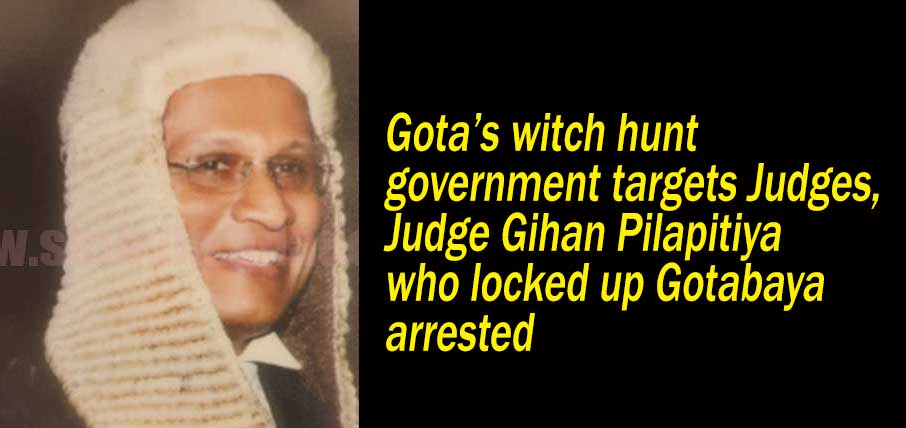 (Lanka-e-News- 24.Jan.2020, 3.40 PM) The witch hunt started by Gotabaya's hunting government from Champika Ranawaka, opposition politicos has spread up to the hunting of judges who gave verdicts against the Rajapaksa's. It was Gihan Pilapitiya who locked Nandasena Gotabaya at the Magistrates court for a short while before a hearing during the good governance period. Following the suspension of duties of high court judge Gihan Pilapitiya, the attorney general has ordered the CCD to arrest the latter. Therefore under the case no B 299/2020 Gihan Pilapitiya is to be named as the second suspect and a warrant would be issued for his arrest.
The reason for his arrest indicates that he has conspired with Ranjan Ramanayake to produce false testimony. The public records do not reveal anything as such but the attorney general say it appeared. Accordingly, Gihan Pilapitiya has been found guilty under Section 102, 103 (a) and 190 of the Penal Code. These sentences refer to the conspiracy to cause death (190) and aiding and abetting a murder. The Attorney General should tell the people who was killed by Ranjan and Pilapitiya jointly.
In addition to the penal code, Ranjan and Gihan Pilapitiya have been charged with a separate case for separate offense under Article 111 (d) 2 of the Constitution.
It is astonishing to see the attorney general cannot see the mud smashed by the voice cut of various henchmen to the judiciary from morning till night by the sordid media drug kingpins who say the judges are murderers.
Meanwhile a lawyers protest was staged in front of the Colombo Magistrate's Court with the slogan 'Stop the witch hunt against judges and lawyers'!
---------------------------
by (2020-01-24 10:35:02)
We are unable to continue LeN without your kind donation.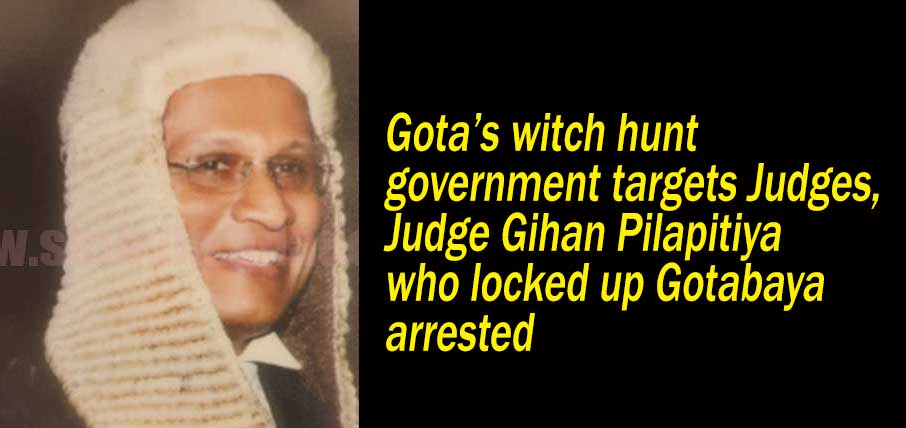 Leave a Reply