Ninth Corona death of a lady officially stated by the government has no Corona, fault not corrected, and University lab plays havoc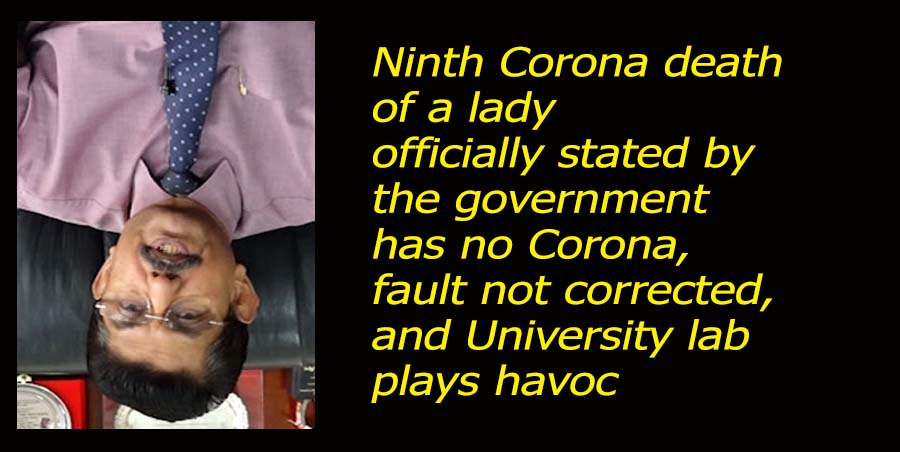 (Lanka-e-News -07.May.2020, 11.00PM) Reports reaching Lanka e news confirms, the government which officially stated on the 5th that the ninth person deceased at Colombo 15 Modera was due to Corona was not affected by Corona, but the government well aware of its delinquency has not corrected its statement.
A sick 58-year-old woman was admitted to ward 48 of the Colombo General Hospital on the 3rd. On the 5th, samples were sent to the University of Colombo for PCR testing to see if she had contracted corona. Meantime Samples of four persons including a matron of the Colombo National Hospital have been sent to the University of Colombo at the same time. As a result of these tests, the University of Colombo announced on the same day that all five tests were Corona Positive. Due to this the Colombo General Hospital staff became agitated and the woman was rushed to the IDH Hospital. She died the same day at the IDH Hospital.
Her funeral was also performed as a coroner. In the meantime, the samples obtained from the same woman at the IDH hospital were labeled negative when the PCR was tested at the IDH hospital's lab. To reconfirm, another sample of her was sent to the Medical Research Institute (MRI) in Colombo, was also confirmed that she was corona negative.
The initial sample test of four staffs including a matron of the Colombo general hospital which was confirmed by the Colombo University was later stated negative by during the second screening from IDH Hospital's Lab and MRI.
However the Colombo general hospital sources who was agitated despite four of its staffs including a matron was affected by Corona later calmed down following the final results of the tests. However the government has not corrected its official false statement made on the 5th about the ninth deceased was due to Corona.
University labs plays havoc..
Health authorities are confronted with a number of adverse results from universities outside the Ministry of Health. Earlier, MRI reports had confirmed that 13 previous reports from the University of Jayawardanapura claiming Corona Positive were false and all were negative.
Previously, an erroneous corona report from the Kotelawala Defense University (KDU) had caused a big dilemma. 553 people in Peliyagoda had to be checked because of an incorrect report by Corona Positive to a trader at the Peliyagoda fish market.
Despite three universities have given false reports, the PCR tests given by the MRI and IDH under the health Ministry is not false so far. However the health workers are questioning who wants to send samples to outside institutions despite developing laboratories under the Ministry of Health.
---------------------------
by (2020-05-08 10:29:06)
We are unable to continue LeN without your kind donation.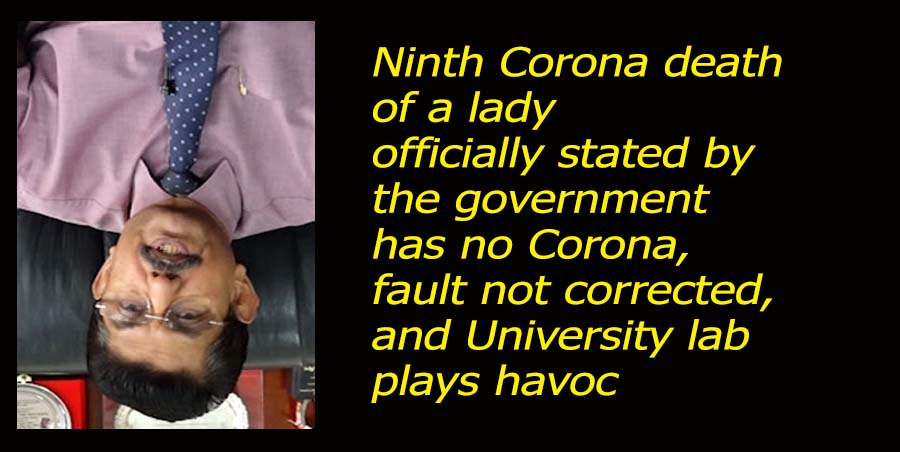 Leave a Reply