Chairman Sirisena's SLT call termination racket: As LeN urged so CID takes over probe : Modern equipments imported during CHOGM 'circus' too with racketeers !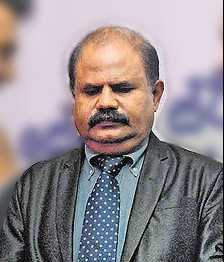 (Lanka-e-News -17.Feb.2016, 9.30PM) The exposure made by Lanka e news regarding the SLT/Mobitel 'call termination' racket and its request to immediately entrust the investigation to the CID, have reaped rich dividends in the best interests of the nation ! That is , the CID had now summoned the officers who conducted the internal inquiries , and recorded their statements.
It is worthy of mention , it is after Kumarasinghe Sirisena creeping into the SLT/ Mobitel Co. and accupying the chairman seat , the IDD call time of SLT/Mobitel dropped drastically by about 50 % daily. This was because he took in all the rifraffs , racketeers, flotsam and jetsam of society into the public Institution indiscriminately. Fortunately , after Lanka e news always first with the news and best with the views exposed the murky goings on for the first time , an engineer Ajith Silva the general manager who robbed in millions per day was nabbed. And now the investigations have been entrusted to the CID.
It is learnt , after the investigations were taken over by the CID , Kumarasinghe Sirisena has got jittery, panicky and alarmed. He has summoned his crooked cronies Wegapitiya and Ranjith Roobasinghe and held a secret meeting.
On top of all these rackets ,during the CHOGM period when the Rajapakse regime made a mad circus of it, most valuable state of the art equipments were got down to Sri Lanka (SL) for the SLT. Those equipments are not in the possession of the SLT now. They have suddenly disappeared , and nobody seems to know who spirited them away, based on reports reaching Lanka e news inside information division.
It is being suspected that these most valuable equipments could have mysteriously passed into the hands of the 'call termination' racketeers . Hence , let us give a hint to the investigators to probe into these possibilities by launching the investigation in this direction as well.
(There is a possibility for the chairman of SLT / Mobitel using his powers and influence to ban SLT/Mobitel users in SL from reading the Lanka e news website. Hence we have taken steps to publish this report fully via our facebook too.)
Related News
As LeN revealed so it is proved.! Kumarasinghe Sirisena's G.M. nabbed over 'Call Termination' racket – Many millions of rupees gobbled up per day.!
Sorry plight of SLT and Mobitel ! IDD earnings drop by 50% : president's bro via 'call termination' gobbles up in millions
---------------------------
by (2016-02-17 16:17:38)
We are unable to continue LeN without your kind donation.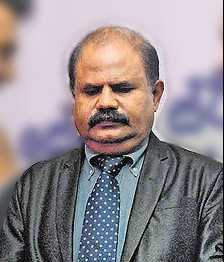 Leave a Reply