Robust crooks Lalith –Anusha suddenly confirmed ill by Dr. Nirmali - bribe of Rs. 1 million for that false report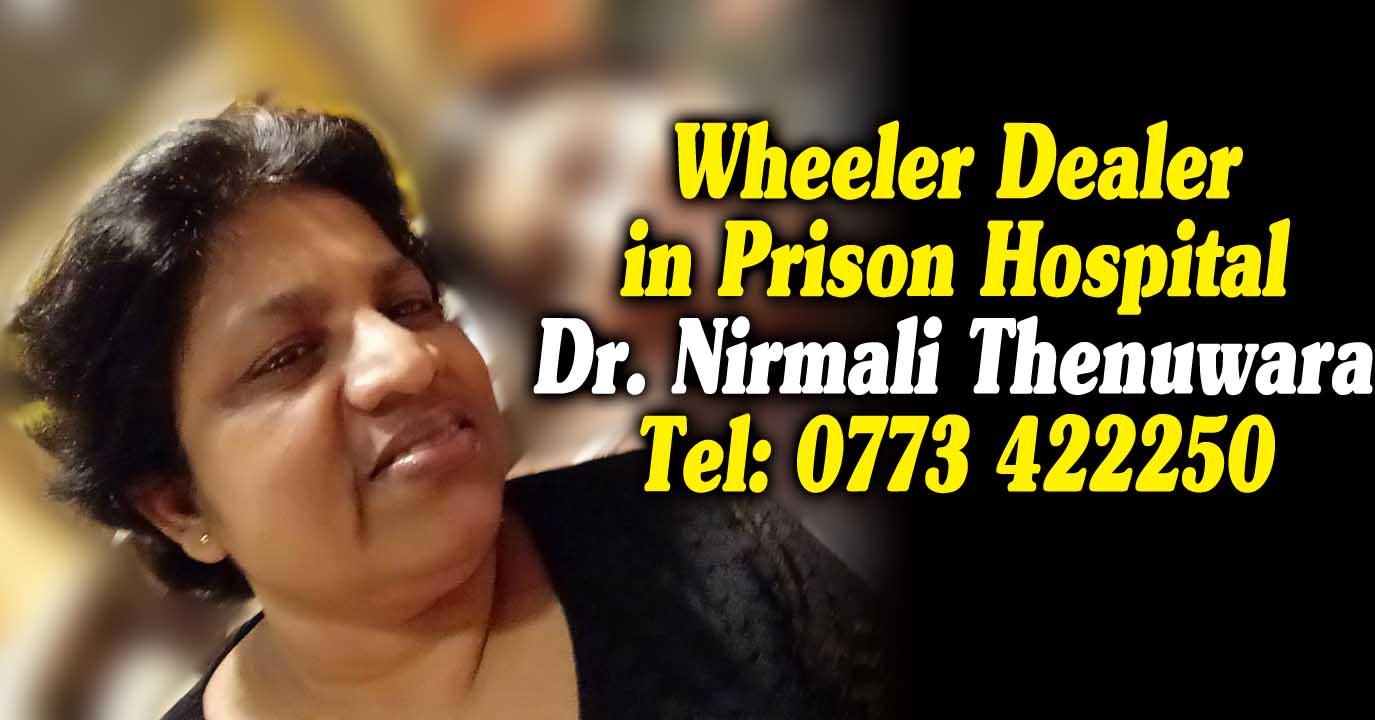 (Lanka-e-News - 08.Sep.2017, 10.30PM) The whole country was sickened and infuriated to hear today (08) that the two convicts Lalith Weeratunge and Anusha Pelpita who committed colossal frauds and were in robust health laughing and joking on the 7 th have turned sick (feigned sickness) and were admitted to the prison hospital . The bed No. of prison hospital of Weeratunge who bears prisoner's number V 18069 is 7402.
The prisoner's number of Anusha Pelpita is V 18068 and his bed No. at the prison hospital is 7401.

The prisoner's number of Sarana Gunawardena who was remanded earlier on is 6472 , and his prison hospital bed No. is 7360 . Sarana continues to remain in Prison hospital.
Udaya Gammanpila another most notorious fraudster who broke world records on cheating , Ranjith Soysa, Priyankara Jayaratne and Sarath Kumara Gunaratne of the UPFA who are all tainted with criminal charges whose cases are now being heard in courts have all visited the hospital to greet and meet these two 'super duper' robbers of public funds .Of course it is natural for buddies who rob together to grieve together like birds of a feather flock together.
Duminda Silva another infamous criminal who is in the death row is another 'super' prisoner enjoying preferential treatment – he is in the room of chief jailor, and Prisons Commissioner Venura too is there right now !
Weeratunge and Pelpita who were admitted to the prison hospital on a falsified medical report were engaged in a secret discussion lasting 15 mins .with the participation of chief Dr. Nirmali Thenuwara , Venura and chief jailor.
The convicts have together struck a deal to pay Rs. One million as bribe every month to Dr. Nirmali to keep them in the prison hospital without detaining them in the prison cell.
It is significant to note the court sentenced both these accused based on their grave crimes to 3 years of rigorous imprisonment - not to keep them in prison hospital and pamper them .
It is high time the people of the country at least take a decision in the national interest against this doctor Nirmali who is seemingly having an itch, owing to which she is itching to make a mockery of the sacrosanct laws of the country ,disgracing the medical profession and acting in total disregard of professional ethics.
Dr. Nirmali Thenuwara 's mobile phone No. is 0773 422250. Anybody who can cure the itch may contact her . That will do a great deal of good to the country.
Connected report……
Dr. Nirmali runs helter-skelter to get prisoners Lalith-Pelpita admitted to hospital !
---------------------------
by (2017-09-08 17:58:49)
We are unable to continue LeN without your kind donation.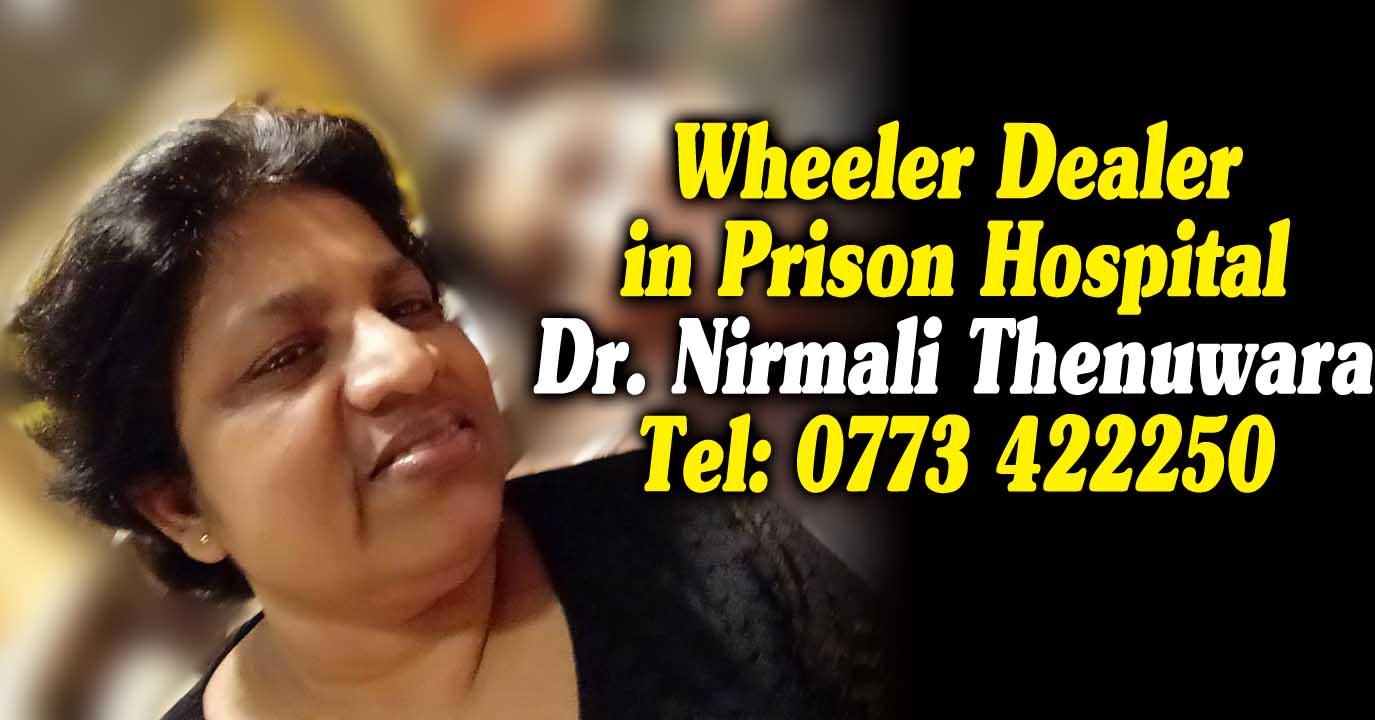 Leave a Reply